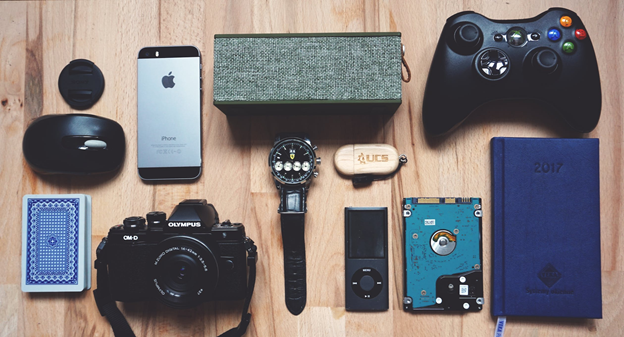 Electronics come at hefty price tags, and many people are reluctant to spend too much on brand new devices. That's precisely where refurbished electronics come in; they help you save money and are environmentally-friendly, too.
Refurbished electronics, especially smartphones, are gaining ground over the past few years. This industry is expected to grow further as more people continue to realize their benefits. With the refurbished electronic market expected to grow by 25 percent, refurbished electronics are only expected to become more popular among people.
However, this doesn't mean you should buy refurbished electronics without doing proper research on them first. It's important to remember that these products have been used before, and you shouldn't purchase anything without knowing everything.
While the product may have faced minor issues, the fact of the matter is that it was sent back and reworked to ensure it's able to deliver. Furthermore, the entire process is carried out under a single warranty, which may not pass down to you when purchasing the product. Additionally, you may also not receive the accessories that originally came with the product.
You need to look out for a few things before you instantly click the purchase button on a refurbished electronic, and here are some of them:
Find out whether it was an open-box return or a refurb
Technically, an open-box return refers to products that were purchased and opened but never used. It could only be that the buyer did not need it anywhere or received the product in damaged packaging.
However, it's important to note that refurbished products do require some sort of work, even if it's something as simple as cleaning. Some laws do prevent firms from selling returned products as entirely brand new, and the price for these goes down.
In this case, you should ask the seller about the product and whether it's merely a product that's been opened, but not used.
Know who performed the refurb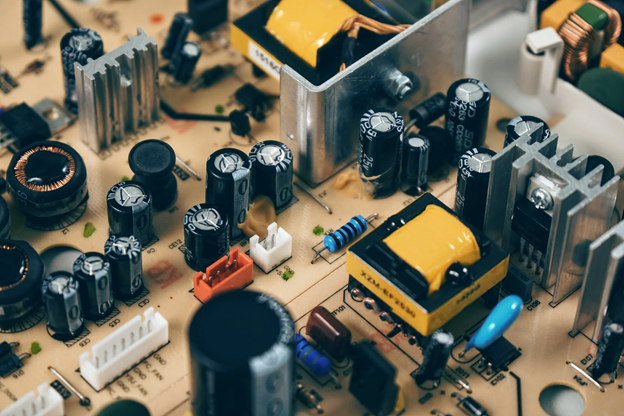 Not everyone serves refurbs the same way; while some companies do this themselves, others could hire third-parties to work on the product and resell it. Typically, it's always better to stick with the original company since they'll have the right parts and products to fix it.
The word you should be looking out for is "factory-certified." On the other hand, a refurb performed by a third-party manufacturer could end up saving you, or ultimately costing you, a lot of money.
The condition of the product
While no set standard can help rank refurbished products and buyers can simply say it's not brand new; they can also say it's "like new".
So, what exactly does this mean? Well, it could mean multiple things, such as the product has never been used before and was just opened. However, it could also mean the product was completely revamped after it's been used full-time. Additionally, the product could also have superficial damages, such as scratches on a mobile screen.
Hence, it's critical to know what the seller means when referring to a product as "like new." This term could address products that are slightly used to ones that are rigorously used.
The return policy
Problems in products – especially electronic products – may not emerge immediately. You should have a month, at least, to be able to use the product properly and determine whether there are any issues with it.
If the seller is not even providing you with a two-week period to use the refurbed product and return it later, then you should reconsider the purchase. Several sellers make "final" sales, and you shouldn't do that because you might end up losing a lot of money.
For a transaction that involves refurbished electronics, it's important to read the fine print. Additionally, when you receive the product, you should inspect it yourself to determine any obvious issues you need to point out.
Whether the product still has a warranty
Avoid buying electronics that are advertised "as is." This term implies that the buyer is accepting any faults the product may have and is okay with the current condition. Subsequently, it disregards any warranty the product may have. As a buyer, you're risking getting a product that may not even function properly. Remember, just because you're able to turn on a device doesn't mean it'll do anything else.
This clause typically exists when sellers are trying to sell products that get implied warranties in many states. An electronic needs to be able to perform the function it was designed for. For instance, a mobile must be able to make calls, a laptop must be able to go on the internet, and a webcam should show your picture.
To avoid such a situation, you need to ask the seller if a new warranty is in place. A device purchased from the original manufacturer makes this more likely. Additionally, you should also confirm how much time is left on the warranty.
Final Thoughts
Purchasing refurbished electronics is an excellent idea, provided you know what to keep an eye out for. Just like any other purchase, it does require a bit of research from your end. You should follow standard guidelines, such as making a price comparison to ensure you're getting the best deal and your money's worth.
Have you ever purchased any refurbished electronics? What was your experience like? Let us know in the comments below!