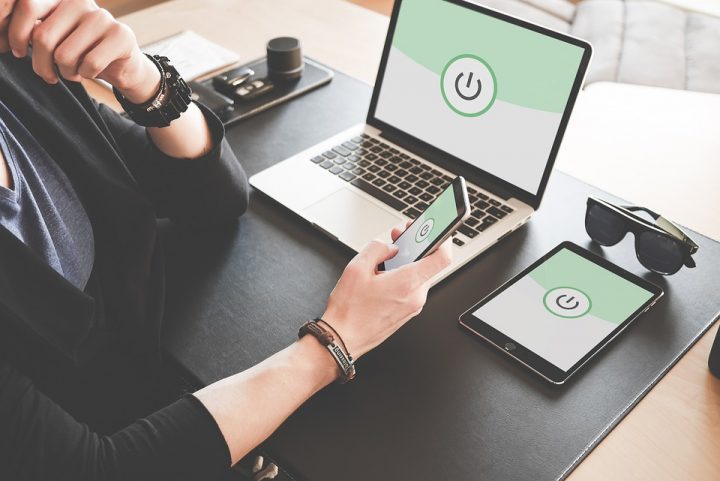 Working from home for some – means working from the coffee shop or library on public Wi-Fi. Public networks are some of the easiest things for hackers to get into. A VPN provides a private network, though, that makes public Wi-Fi much safer.
What to Look For in a Work From Home VPN

Since the COVID-19 pandemic, a lot of companies, persons, and businesses are working from home which means a tremendous surge in the number of persons using the internet during work hours. Irrespective of the setup of your "work from home" environment, here are a few things you should look out for in your VPN.
Encryption

One of the biggest reasons to have a VPN is to encrypt your data, so it is important to find one with strong encryption. You'd want at least 256-bit encryption for maximum privacy and comprehensive protection. Those with double VPNs provide even greater protection.
Speed

Your VPN needs to support you and the speed at which you work. Lagging sites can slow down productivity, so you need a fast and responsive VPN to accomplish many tasks.
While completely free VPNs are notorious for loading pages slowly, most paid VPNs are equipped with VIP-dedicated servers with a little number of users; this ensures that your pages, apps, videos, and websites are loading as fast as possible and without any lags or slow video buffering.
Number of Devices

You will likely need more than one device connected to a VPN at once when you work from home. That includes your phone, tablet, and laptop at a minimum.
Those are not the only things that need protection, though. You will probably want to watch some TV, or maybe you have security cameras in your home. Your VPN can work on those, too. If you have a family, you don't need your abilities to slow down when they come home and log onto the Internet.
The best thing you can do is to get a VPN that allows multiple devices to be connected at once. You want to be able to connect every Wi-Fi enabled device in your home so that no one goes unprotected.
Customer Support

If something goes wrong with your VPN program or setup, you should not have to wait for days to get a response from the customer support team- especially since your boss or clients do not want to wait that long.
Don't let technical issues slow down your productivity. Choose a VPN that provides quick customer support, even at odd hours.
Number of Servers

The number of servers a VPN has would significantly impact your speed, availability, and response. Look for a VPN that has a minimum of 1,000 servers for the best results.
Issues such as connection timeout, server timeout, a break in server communication, SSL error, and the likes are very common with VPNs whose servers are overpopulated, oversold, overly crowded. Such VPNs must be avoided in your work from home setup irrespective of your mapped out budget.
The Best VPNs for Working from Home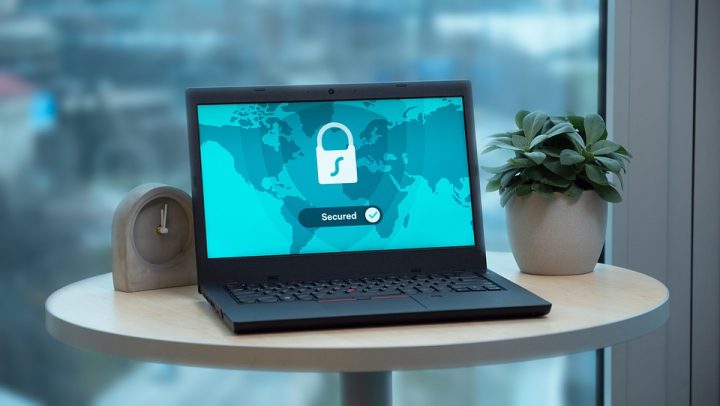 Here are some of the premium VPNs to consider in your work from setup. They have been around for several years and as such can be used without fear and/or doubts.
Surfshark: This VPN client is equipped with super fast speed, unlimited device connections, low price, lots of servers, and good customer support
Nord VPN: Nord VPN is no mean name in the world of online privacy and cybersecurity apps. They have a large number of servers, lets you connect up to 6 devices at once, and have affordable plans for users of all classes.
Express VPN: This VPN network is famous for its ability to allow users from blocked countries (such as China) to watch Netflix, Hulu, Youtube, etc.  They have a very large server network and excellent customer support.
CyberGhost: CyberGhost VPN is popular for its fast speed, a large number of servers, and the ability to keep users protected when there's a slight disconnection in between. It ensures you're protected at all times.
IPVanish: IPVanish VPN is a popular VPN for online users. They have several servers from Tier 1 countries and are also known for fast speed and good customer service.
None of these options keep activity logs, and all provide a money-back guarantee if you are unsatisfied with all or any of their services.
Conclusion

Whether you work for yourself or someone else, protecting your work and privacy online is very important. Using a VPN can protect your privacy and any information about your business. Take a look at some VPN options today so you can close the door on online risks.