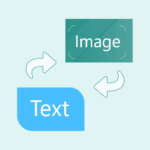 Do
you want to convert text into images in 2023? There are a variety of tools available to help you do this quickly and easily. Many of these tools are even free! In this blog post, we will explore seven of the best free tools to convert text into images in 2023. With these tools, you can easily
create stunning images
that bring your words to life. Keep reading to find out which of these free tools is the best for you!
Canva
Canva is a free and easy-to-use online platform that allows you to quickly and easily create graphics, presentations, and social media content. With its powerful drag-and-drop feature, you can turn text into eye-catching images in just a few clicks. Canva offers a range of templates to choose from and provides numerous tools to help you customize your design. You can also upload your own photos and text to make sure your design is completely unique. The platform is especially helpful for creating visuals with impactful typography. You can choose from hundreds of fonts and font sizes, as well as modify line spacing, opacity, and color. All of these features are conveniently located on the left side of the screen for easy access.
Tool  Link
Microsoft OneNote
Microsoft OneNote is a versatile tool for creating and managing notes, text, images, and other media. It can also be used to convert text into images with a few simple clicks. With Microsoft OneNote, users can easily transform text into attractive visuals that can be used for blog posts, presentations, and more. The process is simple: simply select the text you wish to convert and click the "Picture" button in the ribbon at the top of the page.
customize the image
to suit your needs. With Microsoft OneNote, you can easily create attractive visuals that can help make any project look great.
Tool Link
SimpleOCR (Windows 10)
SimpleOCR is a free optical character recognition (OCR) program for Windows 10. It allows users to easily convert images of text into digital files. With SimpleOCR, users can select the file type they wish to convert and the language of the text. The program also offers various other features such as text editing, spell-checking, and document output customization. SimpleOCR is designed to be fast and accurate, and it supports a wide range of image formats, including TIFF, PNG, JPEG, and BMP. The user interface is also very simple, making it easy to use even for those who are not familiar with OCR technology. Once you have selected the file you wish to convert and the language of the text, you can start the conversion process.
App Link
Photo Scan (Windows 10)
Photo Scan is a free tool offered by Microsoft for Windows 10 users that allows them to convert text into images. It's incredibly easy to use and offers many options for editing the output image.
Tool Link
Microsoft Office Document Imaging (MODI)
Microsoft Office Document Imaging (MODI) is a great tool to convert text into images in 2023. This free Microsoft Office tool allows users to scan documents and convert them into editable image files, such as JPEG, TIFF, GIF, PNG, and BMP. Using MODI, you can also adjust the brightness and contrast of scanned images, and crop the images to select a specific area. Additionally, it supports Optical Character Recognition (OCR) for text recognition in documents. This tool comes with the Microsoft Office suite and can be installed by downloading the latest version of Office from the official Microsoft website. To get started with MODI, simply open the document you want to convert and click on the "Document" tab. Then select "Scan" from the menu bar, and choose either "To Image" or "To Text" depending on what you want to do.
Tool Link
Easy Screen OCR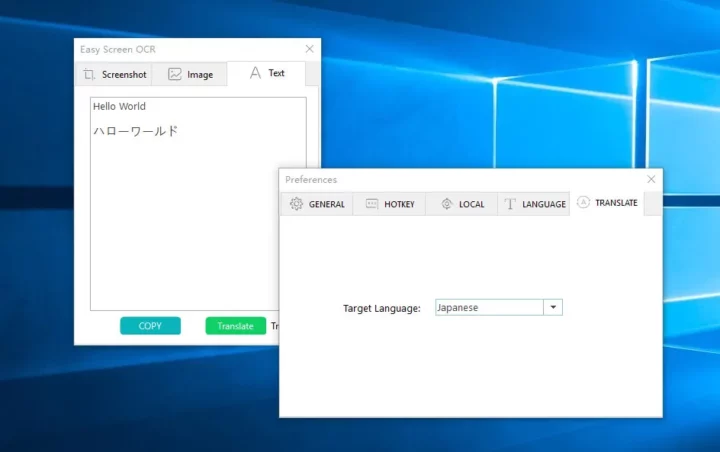 Easy Screen OCR is a free tool for Windows that can easily convert text into images. It is a great choice for anyone looking for a simple, fast, and accurate solution to converting text into images in 2023. With this tool, you can capture any part of your screen with just one click and then instantly convert it into an image. This makes it ideal for quickly grabbing snippets of text from documents, web pages, and more. The interface of Easy Screen OCR is easy to use and intuitive. It also supports multiple languages, making it suitable for various types of text conversion tasks. Moreover, Easy Screen OCR is capable of recognizing the most popular image formats, such as JPG, PNG, GIF, TIF, and BMP. This means that you can easily convert text into images in any of these formats.
Tool Link
Boxoft Free OCR
Last but not the least, another great app you can make use of to convert text to images is Boxoft
free OCR
. This app is great and gives a nice Interface throughout the process of converting your text to images. If you are yet to select a particular app, this app should come as your number one choice.
Tool Link