The internet would be a boring place without beautifully designed stunning photos, and professional photo editing isn't something that's mastered in a few minutes. This is where programs like Wondershare Fotophire come in, –– helping you design stunning pictures without learning the act of professional photo editing.
In this short Wondershare Fotophire review, we're going to guide you on how to create really beautiful photos with the Wondershare fotophire photo editing toolkit.
Introducing Wondershare Fotophire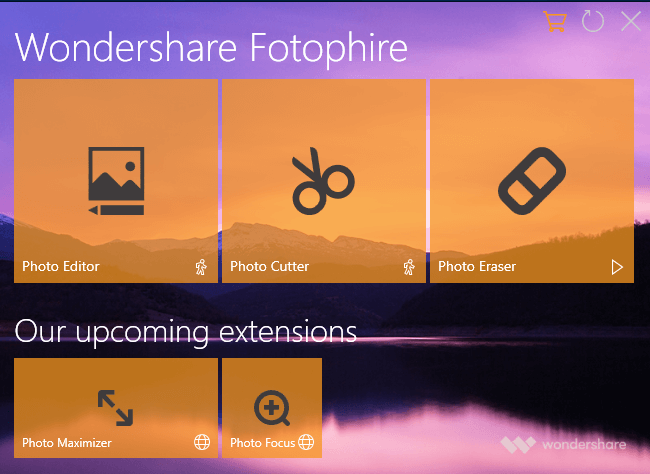 Wondershare Fotophire is the latest buzz in the ever-competitive space of Microsoft®Windows photo editors. It is carved from "photo" + "fire" and makes photo editing fun.
With Fotophire, you can remove background from photos, add texts, create transparent backgrounds, remove unwanted persons, delete odd objects, add colors, and/or beautify photos without passing through the (boring) learning curve of professional photo editing.
Wondershare Fotophire works with the most basic system hardware configuration and can be used (w/ limited functions) for free or bought for $59.99.
In practice, using Wondershare Fotophire for picture beautification is simpler than Adobe photoshop as it is very easy to manipulate and comes with an intuitive user interface.
Wondershare Fotophire would come in handy for digital photographers, online shop owners, social media managers, webmasters, bloggers, and photo hobbyists.
Features and Add-ons
Wondershare FotoPhire features some of the most-loved functions of the best mobile photo editors such as camera 360 and the likes.
It is basic in function but works as advertised. Here's an official promo video for the photo editing tool. It shows in detail –– the features and what to expect with Wondershare Fotophire.
Photo Editor
The "photo editor" tool lets you add effects, improve textures display, add text, and do lots of photo tweaks and basic editing.
With the use of Fotophire's photo editor, you can create images with negative background, add a text description to pictures, tone picture effect, and do lots of unique customization on photos.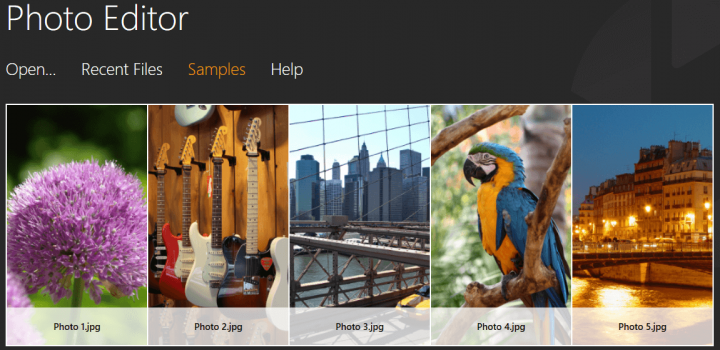 Key features
Comes with over 200 Photo Effects.
There's a tool for creative blur & Vignette effects.
Does color correction perfectly.
Comes with a functional artwork framing.
Lets you process images in bulk/batches.
Has a usable "drag & drop" user-interface.
Photo Eraser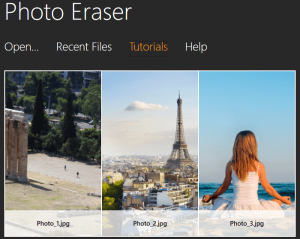 The "Photo eraser" function in Wondershare Fotophire picture editing toolkit is a winning feature for digital photographers and webmasters.
It lets you remove watermarks, restore old pictures, completely clear out the bad section on a picture, and/or do away with all unwanted photobombs.
The photo eraser tool is third from the list as soon as Wondershare Fotophire is launched and it works without the need for a stressful learning curve.
Photo Cutter
The photo cutter is my second-favorite feature. With it, you can obliterate backgrounds, remove odd objects, and create fancy designs with the handy toolset.
Wondershare Fotophire image cutter can come in handy for bloggers that wish to create a unique featured image(s) for their blog posts. This is done by moving the transparent background image(s) created with the cutter to their choice banner design.
Webmasters and product owners can also use this feature to create stunning pictures as the undesirable parts can be removed in a few seconds.
All-in-all, the photo cutter feature works and can be used for making pics for Snapchat, Instagram, whatsapp media statuses and etc.
More Features?
Wondershare fotophire is a newly launched app and the company is still working to improve on it. They have promised to add more creative tools to this functional app.
Atop the list of features to expect is the fotophire photo maximizer that lets you zoom photos without blurs/pixilation and the photo focus that lets you fix blurry photos in a few clicks.
We'll give an update for this review as soon as these tools become usable. The update release would be mentioned in this section.
Availability and Pricing

This software is currently available for Windows OS PCs ONLY. We hope to see it extended to other Operating Systems in the nearest future.
Just as expected, Wondershare fotophire has a free trial version and a premium version. The free version has all the features and functions discussed above but comes with some limitations.
While the Trial Version is totally free, WonderShare Fotophire Pro version retails at $59.99 (Annual Subscription).
There's a 30 days money-back guarantee and buyers can choose to pay with Paypal, Ukash, Wire transfer, American express, Visa, MasterCard, and/or any other type of credit/debit card.
How to Use Wondershare Fotophire
Here are the steps to use Wondershare fotophire for photo design/customization. The copy used for this review is installed on a Windows 10 machine with plenty of photos and free storage space.
Visit their official website at photo.wondershare.com to download the trial version of the app.
Run the installer and hit the install button to begin the online download.
Follow after the on-screen instruction to complete the software installation.
Locate Wondershare fotophire icon on your active desktop and double-click on it to launch the app.
From the splash screen, pick a tool that best-suits the photo customization you'd like to effect.
Once done editing: Save, print or share project(s) directly to Facebook and/or any other social media platform of your choice.
Wondershare Fotophire Review & Verdict

While we usually do not promote companies above others at 3ptechies, we must admit that Wondershare Inc. makes app(s) that really works.
From their award-winning MobileGo, Filmora to PDFelement and Video converter ultimate; Wondershare Inc. has taken the business of functional software creation to a commendable height.
So far, I am somewhat satisfied with the features vs price of this handy photo editing toolkit. Worked great in making pics for Facebook, Snapchat, Blogs, and Instagram.
It is way easier to use for a newbie than adobe Photoshop and comes with a functional toolset. The additional features (such as photo cutter & photo eraser) worked efficiently with little to no flaws and I was able to do basic photo customization with them.
All-in-all, Wondershare Fotophire is a comprehensive photo editing toolkit for Windows PC users. It is simple, easy, and fun to work with.
If you're looking out for a simple photo editor that works without much hassles (either as a photographer or photo hobbyist), then Wondershare Fotophire is the right tool for you.
Feel free to share your views on this product by dropping your ratings, comments, and detailed opinion in the box below. Thanks for reading and do have a productive day ahead.