So you have just received an important business message in the form of SMS and needed to send it as an email message to your colleague(s)? Or, maybe, you wish to forward a particular SMS to someone else's email address, whatever the case may be, it is possible to copy text messages to email on Android devices. Well, there are about two possible ways to achieve this and they are discussed below for your learning.
To copy SMS messages to an email compose screen quickly, you can simply copy the SMS text to your device clipboard, and then paste it into your email "compose editor." But let's see the full explanation on how to do this on any type of Android phone or device.
How to Copy SMS Texts to Email on Android Devices
Come along with me as I take you through the two easy ways to copy text messages to email on Android phones and tablet devices.
Method one: copy and paste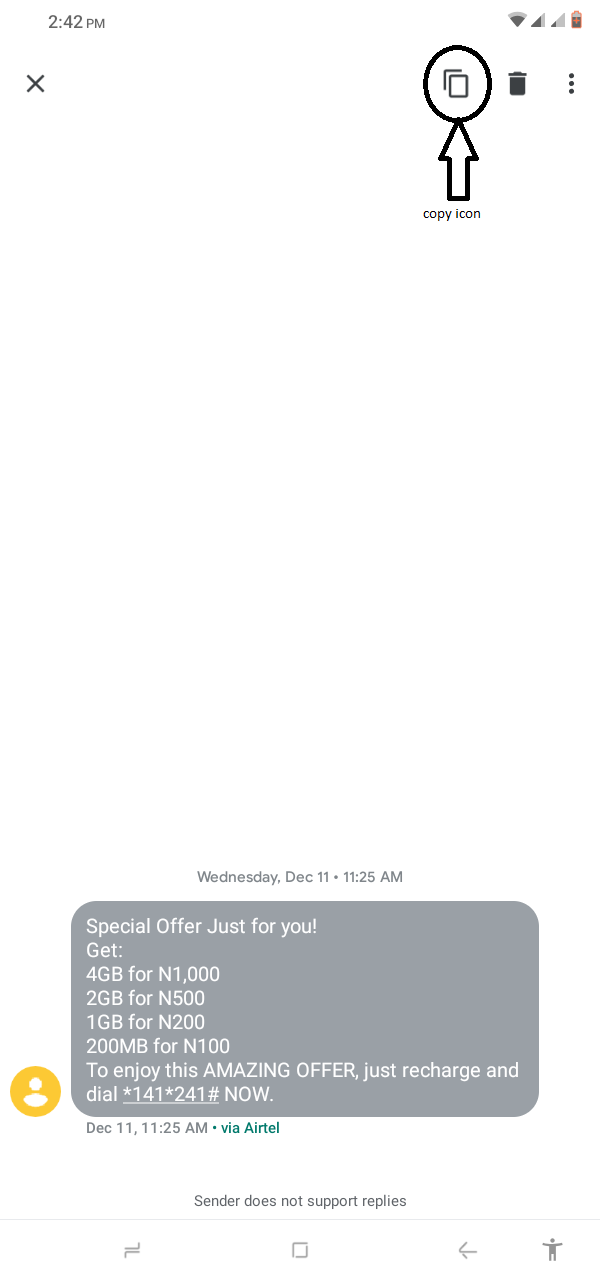 This method is well-known by many and it is obviously the simplest method for all Android phone users.
Open your phone's default SMS app
Tap on the SMS texts you wish to copy its entire text contents
Press and hold on a word to highlight, then move your finger to the left or right to highlight the whole text. However, on most Android devices, once you press and hold on an SMS text, the whole text would be highlighted.
Click on the "Copy" icon or choose "Copy message text" from the options menu
Now that you have copied the message text, minimize the SMS app, and launch your email messaging app:
Click on "Compose" to create a new email message
Enter the receiver details, as well as the topic or subject
Paste the text you have copied from the SMS app in step 4 above
Click on "Send" to forward the message to the chosen recipient
That's just it! You've copied an SMS text message to email and have sent the same to the chosen receiver. This method is the most commonly practiced method. However, there's a way to directly copy text messages to email without copying them.
Method two: share to email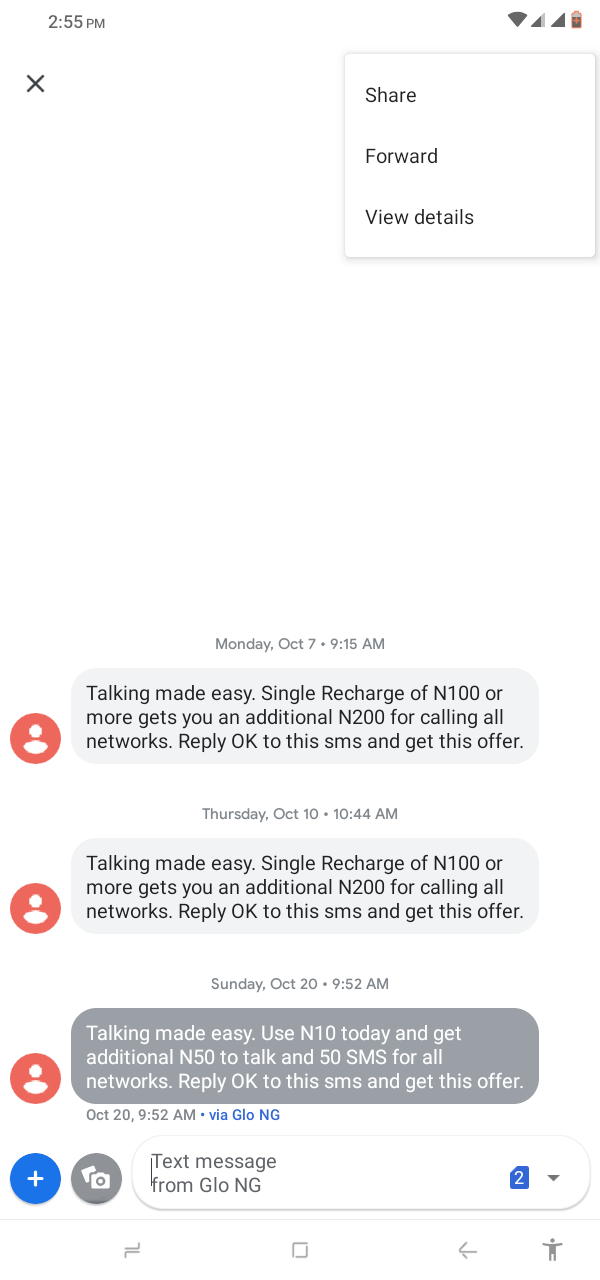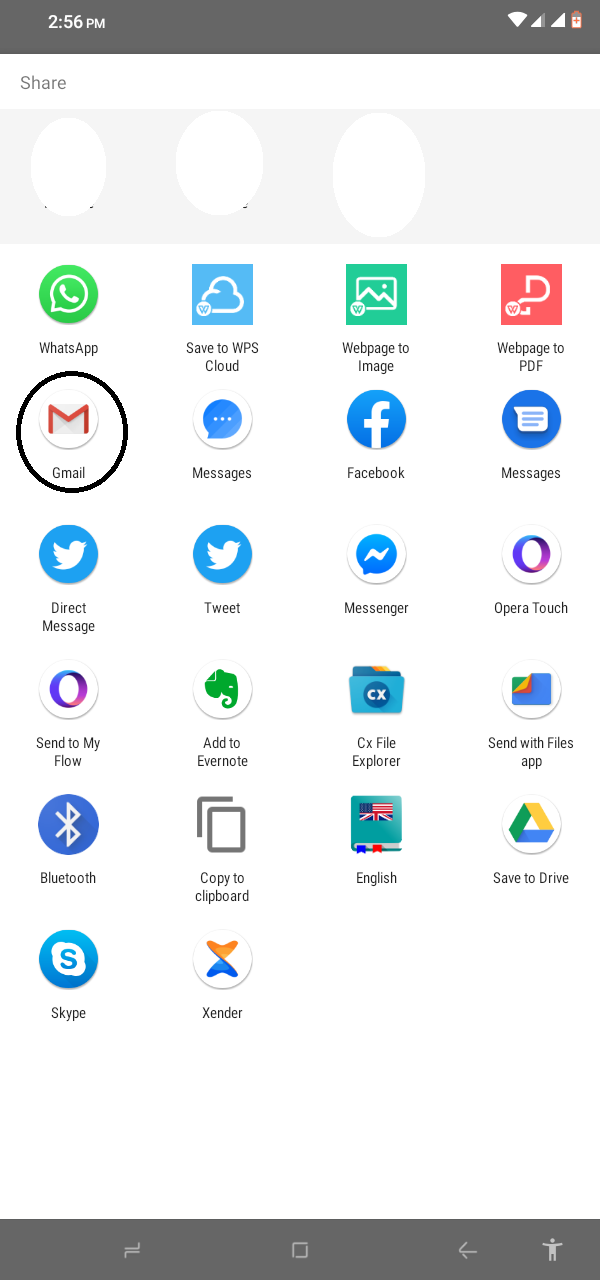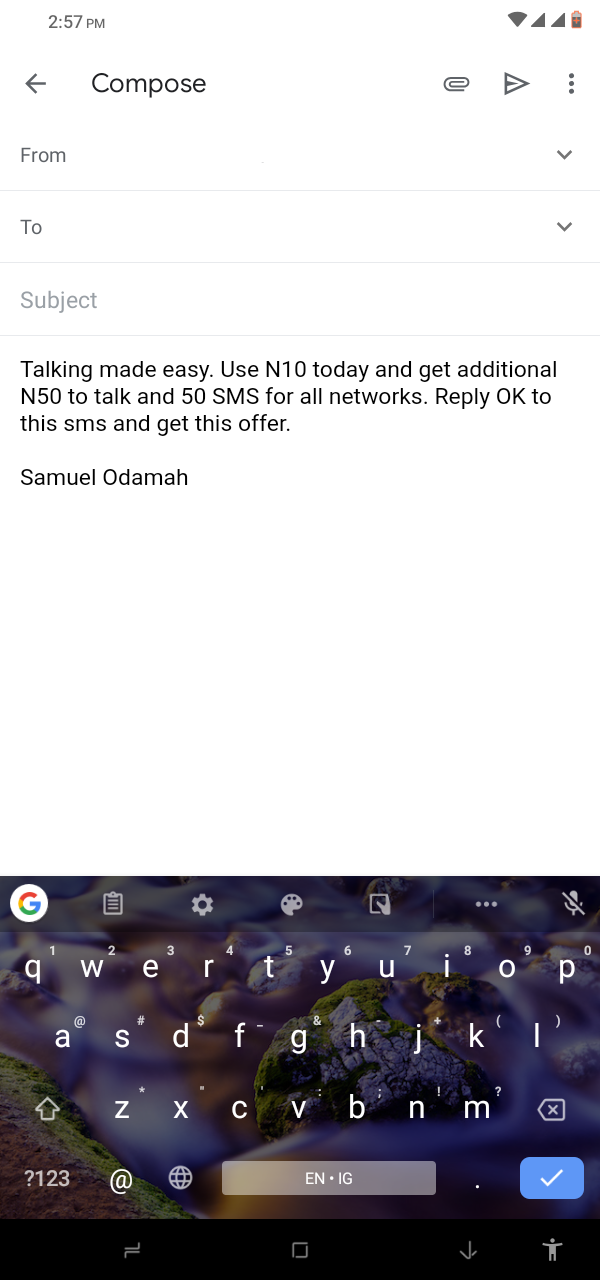 This method works in a very simple way, you'll directly send the SMS text message contents to your email app without copying them.
Open your default SMS app
Open the text message you wish to copy to an email address
Long press on the text to select
Select "More Options," usually the vertically place triple dots at the top edge of the screen. Click on the "more options" icon
From the context menu, select "Share;" this will load the various apps you can share the text message to, choose your email app (Gmail, Yahoo Mail, or any other one)
You'll be taken to the email app to enter the receiver's email and send the message
Note: for this second method to work, you must have an email app installed on your Android device.
What more?
These are the possible ways to copy text messages to email on Android devices. They are very easy and can be done on all types of Android devices irrespective of low or high-end.