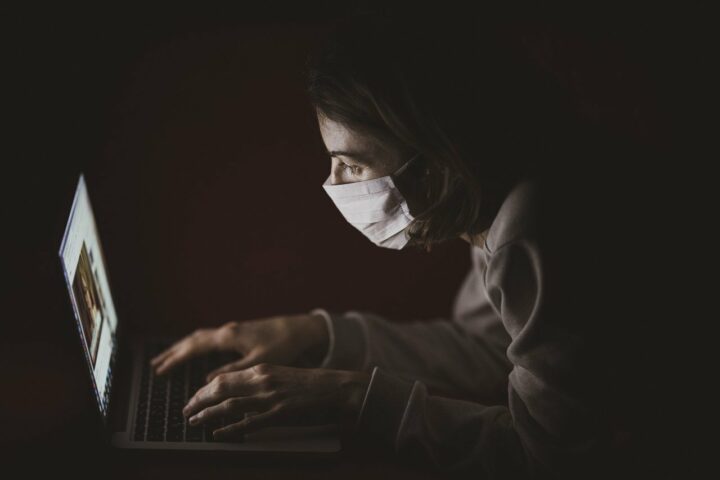 The coronavirus pandemic has had a huge impact on businesses all over the world, forcing many businesses to shut down temporarily during the global lockdown and changing consumer spending habits. While the vaccines have now been rolled out in most countries and things are slowly returning to normal, the lasting effects of this pandemic are still being felt.
Although economic activity slowed down during the pandemic, there was growth in the eCommerce and online business sectors, as consumers resorted to making purchases online rather than in person. Even with shops opening up again, many consumers have continued to stick to online shopping due to the added convenience it brings.
In 2021 and beyond, business leaders may need to rethink their business strategy to prepare for the post-Covid era and ensure long-term success. Online business has been one of the few areas to be positively affected by the pandemic. In this article, we'll be looking at exactly what kind of effects online businesses are dealing with, both the good and the bad.
Growth of Ecommerce Sales
According to a survey conducted by the United Nations Conference on Trade and Development (UNCTAD), consumers in emerging economies have shifted the most to internet purchasing throughout the pandemic. Those looking for information on how to start a business should always do their research before they get started, using surveys to judge demand.
More than half of the survey's overall respondents shop online more frequently and rely on the internet more for news, health-related information, and digital entertainment since the pandemic began. This is according to a study of 3,700 consumers in nine emerging and developed economies, including Brazil, China, Germany, Italy, the Republic of Korea, Russia, South Africa, Switzerland, and Turkey.
The countries which saw the largest growth in eCommerce sales were Turkey and China, while Germany and Switzerland saw the smallest increase, as shopping online was already popular with most consumers in these countries.
This trend is expected to continue even with the pandemic coming to an end. Many individuals who formerly liked to purchase in stores have now realized the benefits of e-commerce. With its convenience and low pricing fuelled by fierce competition, it appears that e-growing commerce's popularity will last long after the pandemic has passed. Recognizing that the popularity of eCommerce is likely going to continue to rise, smart businesses will focus their efforts on ensuring that their online offering is always best-in-class.
Logistical Issues
Although consumer behavior has changed dramatically since lockdown was implemented, this does not necessarily imply that all online businesses have benefited. Many online businesses have boomed during the pandemic, but those that sell physical products have faced logistical issues. With warehouses being shut down, workers forced to stay at home, and a lot of travel outright banned, stocking certain products has been a challenge for online businesses.
To protect their employees, many businesses, manufacturers, and production lines have had to shut down. The inability to work from home has had an influence on the supply chain, resulting in many eCommerce stores being out of stock of in-demand products. In 2021, most warehouses are back open, and travel has more or less resumed. However, some logistical issues are still being felt, especially for in-demand items where the demand has only increased during the lockdown. Graphics cards and games consoles are one of the biggest examples, as more people turned to video games during the lockdown. While things have returned to normal, some of these items are still difficult to source.
Online Businesses Forced to Innovate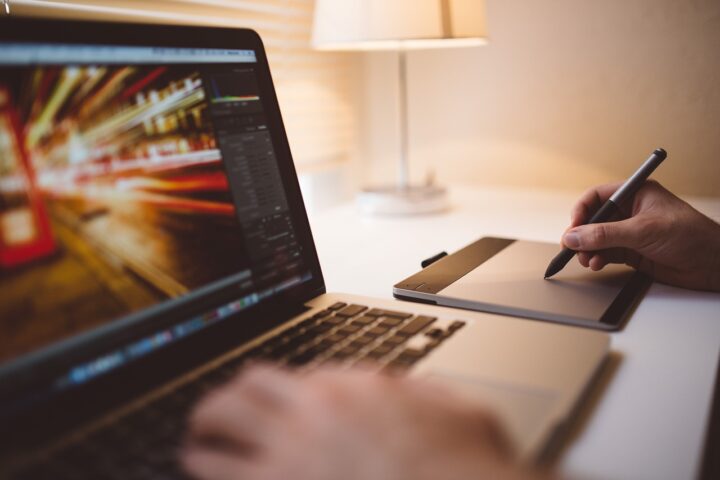 To stay ahead and ensure that consumers can still find what they're looking for, online businesses have been forced to innovate and adapt during the pandemic. While online businesses haven't been as badly affected, they have faced increased competition as more traditional stores get online. It has been a period of change for all businesses, and innovation has been crucial for survival.
Many business leaders have seized opportunities to improve their operations through innovation. Despite the uncertainty and fear of the unknown, there was this opportunity for innovation and exploring new routes for supporting clients and consumers. Many businesses added new payment methods, easier checkouts, customer management systems and changed the way they advertised online to ensure they could reach new markets.
Online businesses have always been more open to innovation than traditional businesses and could also explore new ways of structuring their business, new ways of sharing knowledge between units of the company, different ways to cut operational costs, and new ways of communicating. Since the pandemic has ended, most businesses have adopted these new ideas and continued to look for ways that their business operations could be streamlined.
Most experts agree that the Covid pandemic likely had irreversible effects on the world of business. Consumer behavior and expectations have shifted considerably, with a greater focus on online businesses, especially when it comes to eCommerce.