Magento is a fairly well-known e-commerce CMS that was developed by American programmers. It is designed to create various online stores, but it is a little more than just a site with a catalog of goods and a shopping cart. It is a complete platform that allows you to run your own global online business.
Magento is capable of collecting statistics about users and then distributing them according to various criteria. Also, this system has great functionality, which makes it possible to conduct various sales, promotions, and discounts in online stores.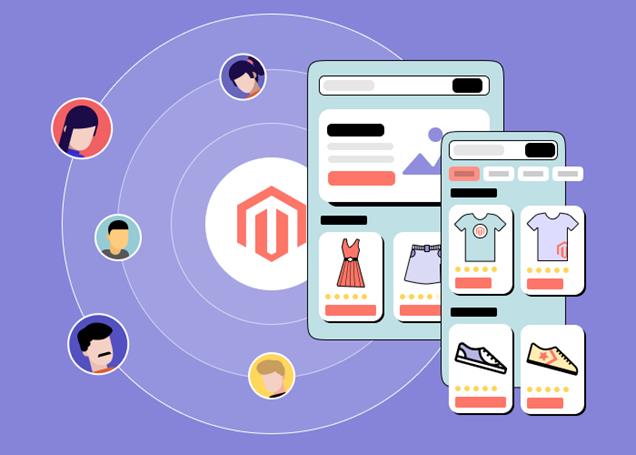 Magento benefits and hosting choices
This system is offered in two versions:
Free Magento Community;
Paid Magento Enterprise.
The paid version is priced at $22,000 per year. And naturally, it provides its users with the maximum functionality. But in the meantime, even the free option has enough potential to create effective e-commerce in the form of online stores, which can be easily expanded using more than 4500 modules that were written by the community of developers.
Due to the commercial base, this system is practically invulnerable, since it has no bugs, and its code is written very competently and efficiently. That is why Magento should choose the appropriate hosting that can satisfy all the needs of the online store. And such a hosting is VPS Magento from Bluevps. If you can't handle that you can hire Magento developer at Elogic.
Magento is not a tool that will allow an inexperienced user without certain skills and experience to create a high-quality online store. This is a rather complex system that is aimed at professional developers. You can try Magento development services by Elogic. But despite that, this system is used by thousands of e-commerce owners around the world.
The system will allow you to create and maintain a structured cataloging system, providing also the ability to search for goods by specified characteristics, sort, and copy goods, and create additional characteristics for goods. The ability to compare products is most often in demand.
Magento has a system for creating orders, a shopping cart, and the ability to connect multiple payment systems.
You will easily begin to manage prices, and you can, for example, define as a task the connection of a discount to certain goods, for which you should pre-register the characteristics, and then the CMS itself will be able to identify all the goods that will fit these characteristics.
You can also provide a discount to a specific group of customers and the time interval of the discount, and in addition, this CMS will help organize promotions and distribution of gift certificates. On some of the pages of the site, you can change the design and use them for promotions, while leaving the overall design of the resource unchanged.
By using the statistics tools and mailing lists built into the Magento system, you will be able to import and export goods. Currently, this CMS is successfully used on the sites of such well-known companies as:
Coca Cola

Ford Fox

Connect

Warby Parker

Olympus

Also, Magento is suitable for online stores with more than 500 products and their variants. You can use this platform even before the development of your online store.
All in all, Magento is one of the most professional e-commerce tools, and it will help you organize your own online store, taking into account the requirements of your business industry and your own preferences. This CMS with wide functionality is open source, which provides control over the appearance of the store, its functions, and content.
The administration panel has an intuitive interface and includes highly effective marketing tools and services for product catalog management and SEO optimization.