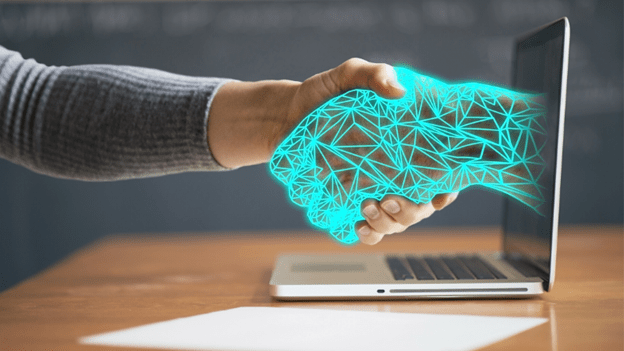 Artificial intelligence (AI) plays a pivotal role in helping us understand how to address COVID-19 pandemic. AI technology involves the use of computers to simulate human intelligence and analyze large data volumes faster than human capability.
As the world deal with the effect of COVID-19, government and organizations have explored the option of using AI gadgets to understanding the spread of COVID-19 and enhance research to speed up treatment and prevention. The effect of COVID-19 has been debilitating since it was declared a pandemic, and it poses a significant challenge to the 21st-century world. Also, the antivirus has not been found, which adds to its uncertainty.
With emerging details and an exponential increase in data beyond what humans can handle alone. Here comes the need for Artificial intelligence (AI) to identify patterns from big data. AI has come to the fore as an integral tool for humanity in handling COVID-19 pandemic. China is a perfect case study of how AI can be successfully deployed to manage crises.
Several Artificial Intelligence applications, like data analytics, speech recognition, chatbots, deep learning, and facial recognition, among others, are used for diagnosis, vaccine development, and contact tracing. There is no doubt that AI has contributed to reducing the spread of COVID-19 pandemic and helped lessen its effect on humans.
Read on to learn about ways AI is helping to fight COVID-19 pandemic.
1. Intelligent Drones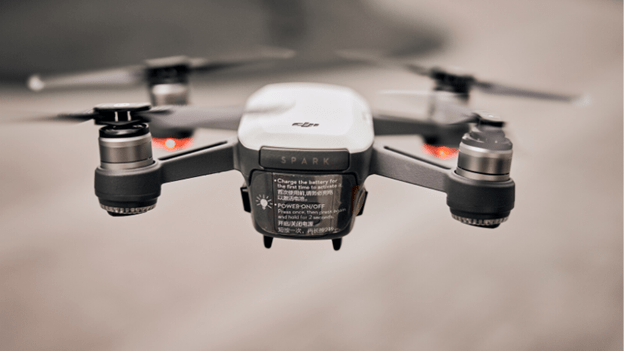 The deployment of robots has been on the increase as a result of strict measures in social distancing to contain virus spread. While ensuring strict compliance, some drones can monitor individuals without face masks in public. Others broadcast information to a bigger audience and disinfect public spaces in the process.
Many companies have helped in easing the risk of transmission of the virus by distributing quarantine materials and medical samples using their drones. As most people are required to stay and work from home, the government can use drones as surveillance gadgets to enforce compliance.
2. Smart Robots
Robots have been beneficial to patient care in delivering food and medication without risking healthcare workers. Robots have also taken over the roles of sterilizing isolation wards and cleaning rooms. Many companies have also extended their borders to the healthcare sector by sending robots to handle these tasks. Smart robots are being developed to act like humans, and they have started to learn from their experiences and environment.
Smart robots can handle lots of jobs; they can jump and crawl; there is no limit to what these fantastic robots can be designed to do. As the world grapples with a decrease in productivity at this period, smart robots can be employed to improve productivity as factories gradually open up to production.
3. Virtual Healthcare Assistants (Chatbots)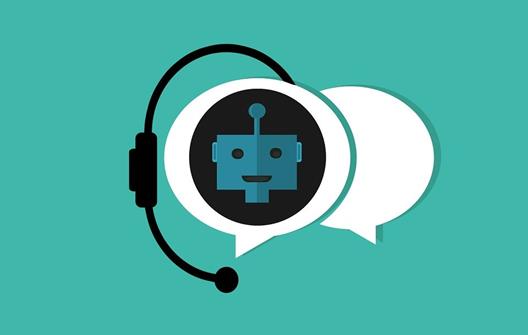 The rising number of COVID-19 cases has proven that healthcare systems and response systems can be crippled. Many AI agencies have built a virtual healthcare system that can address COVID-19 related questions, make recommendations, and provide clear guidelines for checking and monitoring symptoms. Advice is also given to individuals to do hospital screening or self-isolate at home.
The task of disseminating health-related information to patients during this crisis can be effectively executed with Chatbots. With recent advancements in Natural Language Processing (NLP), the use of AI technologies capable of conversing with humans has been developed. Google Home, Alexa, and Siri are among the AI tools developed to relate conversationally with users.
Chatbots are designed with an intuitive interface that enables seamless dissemination of information. Also, chatbots are capable of sending curated information to a vast population. Such data can be specifically designed for individual symptoms and needs thereby improving the clinical outcome of patients during this COVID-19 pandemic.
4. Facial Recognition and Fever Detector
For the past few years, AI thermal cameras have been utilized in detecting individuals with fever. The downside to this technology is the need to be operated by a human. Cameras that use AI-based multisensory technology are being used in hospitals, airports, and nursing homes. This technology detects people with fever and monitors their movements, faces recognition, and detects if the individual has a facemask on.
Non-Contact Infrared Forehead Thermometer can be deployed to help monitor the patient's temperature while maintaining the recommended two-meter distance. This is a great tool to help limit the potential spread of COVID-19 while doing temperature screening. Infrared temperature-sensing devices come in various categories and sizes; you need to choose the one that best suits your need.
5. Diagnostic AI
Immediate diagnosis entails response tactics like quarantine measures are employed in curbing the spread of this disease. A hindrance to quick diagnosis is the shortage of clinical skills used in interpreting results because of the number of cases.
Artificial Intelligence has enhanced diagnostic time during the COVID-19 pandemic through advanced technology such as that developed by a China-based oncology data Analysis Company known as Linking Med.
Their analysis shows that pneumonia, a common complication of COVID-19, can be diagnosed early with the help of a CT scan. This testing can be done within sixty seconds, with 92% accuracy and a 97% recall rate on test data. Open-source AI models used in analyzing CT images can be used in identifying lesions and quantifying volume and number.
Conclusion
As the world learns to deal with COVID-19 and its effect on global economies, there is encouraging news from brave healthcare workers with the full complement of AI technology as we have listed above.
The future of AI technology is bright as it proffers solutions to various sectors; thereby raising hope the world needs right now in this uncertain time. The application of artificial intelligence should be encouraged at this period as it offers excellent potentials to help fight this COVID-19 pandemic. Also, more effort should be channeled into research and development of AI technology it offers great potentials for a brighter future as it helps humans solve various problems.