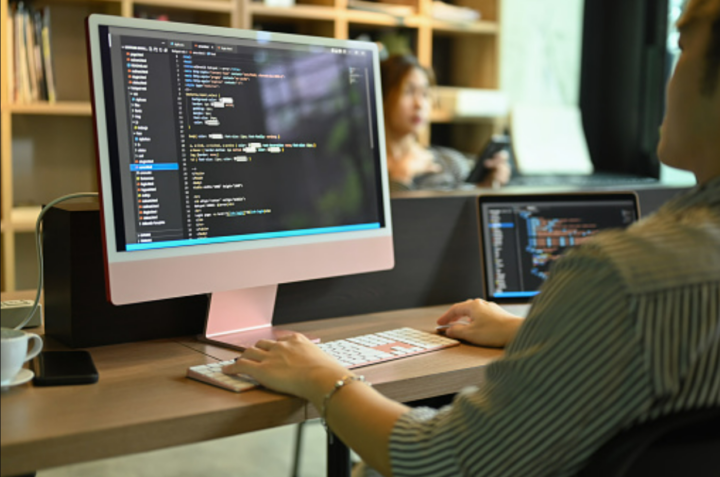 Do you need a website or considering to outsource your custom web development services? Or are you building an in-house team of developers to make a fully working product that is also completely customized? Either way, there are a few things you need to know about building websites and technologies from scratch. Today, we will share seven things that startups and enterprises alike have to be aware of in order to deliver a successful website solution.
1. The 2 elements of custom web development
Custom MVP product development for all web and mobile app tools includes two key components:
Front-end is everything that your customers can see and interact with on the website. This would include the colours, fonts, and other visual elements, where the action buttons are, and how the navigation is planned out. Back-end, in turn, is everything that is hidden from the website visitor, such as the architecture and the programming language that ensures the services are running smoothly.
You can choose to have a template back-end but reach out to a startup web app development agency to create a unique user experience, and it would be considered custom too. However, making minor changes to the existing templates does not constitute custom web development.
2. Custom web development will take more resources than you anticipate
Many people understand that delivering custom ideas to life is much harder than using ready-made templates. However, what many fail to account for is that such projects are almost guaranteed to require more manpower, time, and financial investments than the company originally planned for.
The key reasons for that are a lack of clear understanding of final goals before the project kicks off and a lack of experience. Unless you are an MVP development company with lots of experience in custom web development, there will be mistakes made that will slow the entire process down.
That is not to persuade you from custom development but to be aware. So when you are making calculations and estimations in your project management software, add a buffer of 15-30% more time and resources. If all goes according to plan – great, you'll finish the project earlier. However, if some unexpected constraints do come up, your results will not be affected by having to rush through the final stages and make compromises.
3. Custom web development is more scalable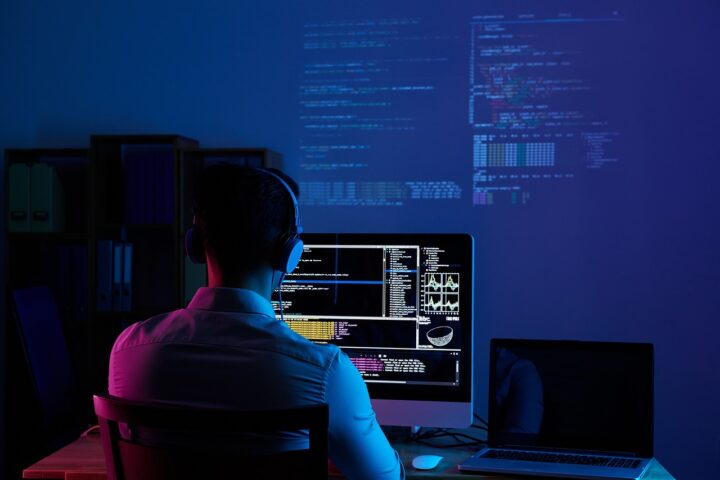 As an agency that provides many services for startups, Emphasoft meets with many founders who are at the beginning of their journey and considering template alternatives to custom development.
What we see is that sometimes, templates are the best solution in a given situation, for example, if there are no resources for a custom build or the time is scarce. Yet, in the majority of cases, custom routes are preferable for the single reason of them being supportive of expansion. At some point, growing businesses hit the limit in terms of what they can do and how many visitors they can maintain on the website. Customer focus implies constant change and iteration that is simply not possible with a template solution.
One of the template websites' limitations that not many realise is the limitation on custom integrations. The template would usually support a handful of integrations but that's it. So if you find this great tool to optmise your website's work, you might not be able to use it.
So, if your business plans for any growth in the future, it might be best to go with a custom route from the beginning and create a unique architecture of the website that will work with you, and not against you.
4. You need to have a clear goal before custom development begins
As we've already established, MVP website development is time-consuming and pricey. And in custom web development, more than anywhere one should have a clear understanding of the purpose of the website before any work is done.
The purpose will influence every decision that is going to be made. For example, if you are intending the visitors to spend more time on the website, you'll have to focus on excellent user experience (UX) that enables everyone to seamlessly flow from one section of the website to the other. A brand awareness website would require much more work done on the front end and visuals than the UX and hardly any effort on action points or payment gateways.
Likewise, you also need to understand your target audience well, even if you're in the early startup MVP development stage with your website.
5. Custom websites are more SEO-friendly
Unlike template websites, custom web applications are SEO-friendly and help you rank higher in search engines, allowing your company to get more organic leads and grow faster with less marketing spending.
Custom-built websites achieve SEO-friendliness by ensuring the following:
Web pages have a thought-through structure.
The images and videos are unique.
Pages are fast-loading and promote more user interaction.
All HTML and CSS codes are in order.
6. Custom websites are compatible with all browsers
With custom websites, the design and performance are consistent across all browsers, meaning that users will have an equally pleasant experience no matter how they access your web page.
Template websites do not pay as much attention to compatibility across all browsers, and it can be even worse with mobile versions of the website. So as you develop MVP for the website with a pre-existing template, it's not enough to make sure it looks fine on Google Chrome, you would have to check all browsers vigorously, with some of them potentially being unable to show your layout in a correct way or function at all.
7. Custom websites are more secure
Template websites are more vulnerable because they are not vigorously updated to meet the latest technical requirements or to protect users from hackers. For you, it means that the company's and client's data is at risk.
With a custom website, you are in control of your security. It means more responsibilities but also more freedom to implement protective measures and stay safe.
Another risk that you don't have with custom-built websites is the lack of access to your website's code. Template websites can provide some kind of access for minor changes, but they are, by their nature, not built to have someone else access HTML fully.
Website MVP development for startups with a template would make pivoting that much harder, putting the entire business at risk. Imagine needing to change the direction the company is going, and not being able to adapt the existing website to it quickly.
How much time will my custom website development take?
While it is virtually impossible to give an answer to that question without more information, we'll outline the two key points that influence the length of the process:
The tech and designer team. Finding and onboarding the team to do the work is, perhaps, the most difficult and long part of the process. So, if you have a complete team ready to go or work with an MVP development services company, you can start the process within days. If you still need to hire or outsource part of the team, this can eat up to several months of your time.
Available budget. If you already have enough budget allocated for the project, then the wait time is close to zero. If you don't have enough to cover the entire project from the start, you can either wait (but risk losing time and potential sales) or initiate the custom build and have a risk of running out of finances in the middle of the development. An experienced outsourcing company will usually be able to work around your situation, so if you're unsure about the financial side of things, it's best to consult with professionals to get some guidance.
In general, whenever you are starting a digital project, whether it's a website, a mobile app, or product MVP development, unless you have profound expertise, reaching out to technology providers will save you time and money, provide guidance, and help come out the other side with a better end result.