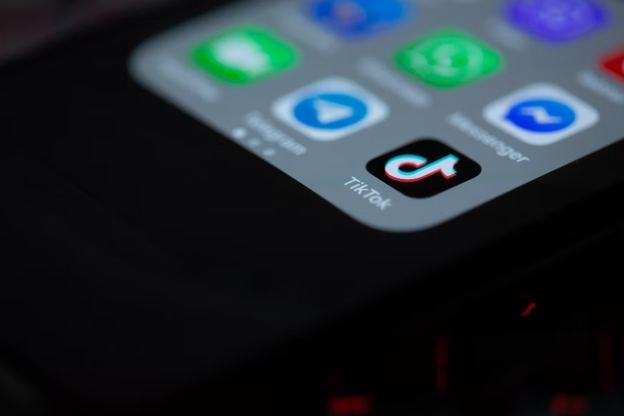 If you are thinking about creating your own app, either as a tie-in for a business or you just have a good idea, you might want to do some research as to what else is on the market. With that in mind, take a look at what we have to say about the top ten most downloaded apps in 2022.

The social media platforms: Facebook, Instagram, TikTok, Snapchat

No prizes for guessing what the number one downloaded mobile app was in 2022. Here's a clue: it was also the most downloaded app in 2021, has slotted itself nicely amongst the biggest names in social media platforming in a short amount of time, and is being investigated by the US Government.

TikTok has a lot going for it despite the little problem of the US Government not trusting its connection to China, which is a lesson in app development and marketing in itself: if enough people like it, they will ignore any outside influence.

Behind TikTok were Instagram, Snapchat, and Facebook, in that order. Facebook has had a problem trying to keep young viewers, but even this year has seen a rise in usage. Loyal users are not going anywhere this year. Maybe they should look to
buy app installs to boost downloads.

The messaging platforms: Telegram, Whatsapp

Along the same lines, there was an increase in downloaded apps focused on encrypted messaging. People are looking to keep their private conversations private. This can probably be put down to the culture shift of working from home more than seedy people being seedy.
Managers see a lot more gaps in their cyber security caused by working from home. Are these honest mistakes or willing insider hacking? It depends on who you ask. But the message is clear that cloud storage is in, password sharing is out, and encrypted messaging is a must.

The gaming apps: Subway Surfers, Stumble Guys

Speaking of TikTok and culture shifts, if you are in any way a gamer during 2020/2021, you will no doubt have seen a lot of clips of Among Us, and once that started getting old, Fall Guys getting played on your screen. Fall Guys was a huge hit, and its successor, Stumble Guys, is set to take its crown.
Given the reputation of Fall Guys, and the fact that it is essentially the same concept in mobile form, it's no surprise that it has climbed the ranks of app downloads too quickly. Subway Surfers, on the other hand, must have that special something. But its popularity is no doubt spurred on by the hundreds of Reddit posts spoken over gameplay footage and posted on TikTok, in quite the perfect stew of cross-platform marketing.

The others: Capcut, Spotify

The outliers that don't fit neatly into the other genres in this list are Capcut and Spotfiy. Spotify is somewhat of a surprise. After all, we're talking about "new" users. People who didn't already have the app on their phone. It's hard to imagine anyone without Spotify on their phone anymore.

The video editing app Capcut, on the other hand, makes complete sense. More and more people are, again, on TikTok, but also Instagram and BeReal posting videos. Making a good skit takes an editing software you love, and if that's not already in the platform you're using, you're going to go elsewhere. Maybe the lesson here is that your app doesn't have to be new but specialist.