Almost everything we need in life is available online. Now, you don't necessarily need to attend schools or vocational centers to learn what you want. For those interested in learning mobile application development, there are quite a bunch of platforms that allow for such training. These learning platforms provide clear tools/resources that could turn a novice app developer into a professional mobile application developer within a few weeks.
The sites and platforms listed below do not provide workspace for creating mobile apps. They only provide learning resources that will help you understand the concept, tips, and tricks of mobile application development. After learning from these platforms, then, you can look out for a platform that'd allow you to create, host, and publish your mobile apps.
Where To Learn Mobile Application Development?
Come along with me as I walk you through the 10 best sources for learning Mobile Application Development without hassles.
1. Udemy

Udemy makes it to the top of the list because it is undoubtedly one of the best places to find various online courses. The platform provides a plethora of courses that will help you become a mobile application developer. These courses would set you at the forefront after you're done with them.
Whether you wish to develop mobile apps for websites or gaming apps, Udemy has the right courses to set you up in the game. Udemy boasts of over 35 million students, and there are over 50,000 instructors available to help the students.
2. Udacity

My second spot is occupied by Udacity – a United States online learning platform where you can find lots of resources. Udacity is one of the best places to find reliable online courses in mobile app development.
The courses on Udacity are pioneered by proven experts and are well-detailing to put a newbie through the basic guides unto the main topics. Irrespective of the language you wish to learn, Udacity has everything you need. However, the courses aren't free.
3. YouTube

The two platforms mentioned above do not offer free app development courses. It is almost difficult to find an online learning platform that offers totally free development courses. However, some YouTube channels share free tips, resources, and tutorials on how to learn & build mobile applications.
Thus, YouTube is one of those places to learn mobile application development. All you need do is to look up channels that teach app development and subscribe to get their updates. Example of such channels includes Derek Banas and SlideNerd.

If what you want is to be an Android developer, and you not willing to pay, then, this platform is the best for you. Google's Android developer forum provides a plethora of free resources that can guide beginners towards becoming professional Android app developers.
The platform can be accessed from any system or device. Plus, there are lots of categories and subsections to gear your focus. For video tutorials, you can follow the Android Developers channel. You won't have to pay when you learn from this platform, and it has a lot of handy resources to offer.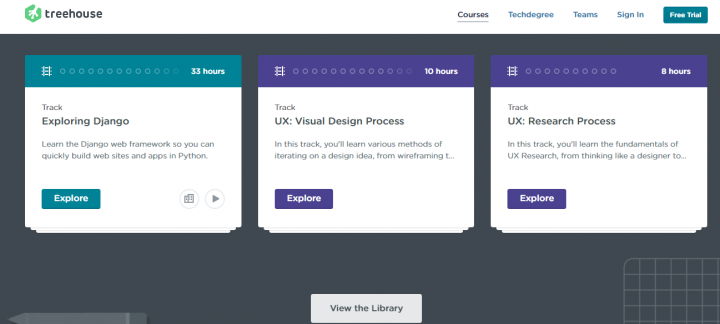 This is another platform where you can find good app development courses to kickstart your dream as an app developer. TeamTreeHouse provides a lot of courses, resources, and tools to help everyone (both beginners and experts) to improve and scale in mobile app development.
The platform isn't free to use – you'll need to pick a convenient subscription plan to get started. Also, the subscription is monthly, and you can opt-out/cancel it at any time. New students get a 7-day free trial to explore the platform before deciding to subscribe.  TeamTreeHouse has been around since 2011.
6. edX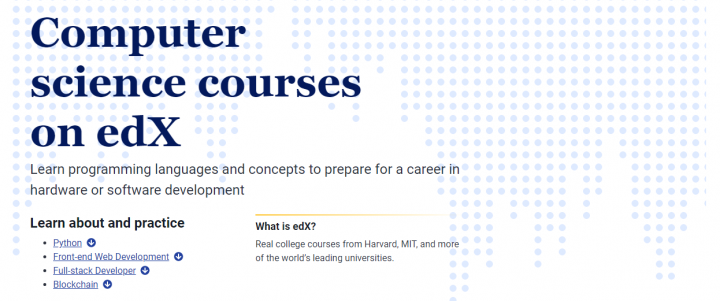 edX is another popular online learning platform that offers a wide variety of courses for various needs. It provides real college courses from world-leading universities, which includes Harvard, MIT, etc. Interestingly, edX courses are free to a certain extent, and they are detailing.
One of the reasons people go for edX is because of its highly reputable partners; plus, the edX certificate means a lot, and could take you places. So, if you're looking to kickstart your app development dream, this platform can be a good start. The edX platform is available in English and Espanol.

When you study app development on BitDegree, you will get a free certificate after the course. This certificate is valid and respected by several IT companies across the globe. BitDegree is one of the leading online learning platforms that boast reliable app development courses.
Interestingly, BitDegree offers free development courses; plus, the platform is based on block-chain. Learners are also provided with tools that will help to hasten learning processes and perfection.
8. CodeCademy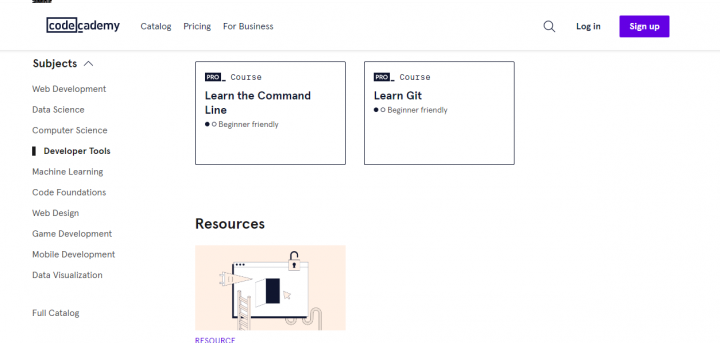 Launched in 2012, CodeCademy is one of the pioneering online learning platforms for everyone. The platform boasts of hosting so many expert-certified courses and provides free access to beginners who wish to learn programming languages.
You can access the following classes for free on CodeCademy: Java, JavaScript, Python, Go, Ruby, C++, C#, SQL, Swift, Sass, HTML, and CSS. However, CodeCademy has paid course for people who want to extend their knowledge to professional levels.
9. Coursera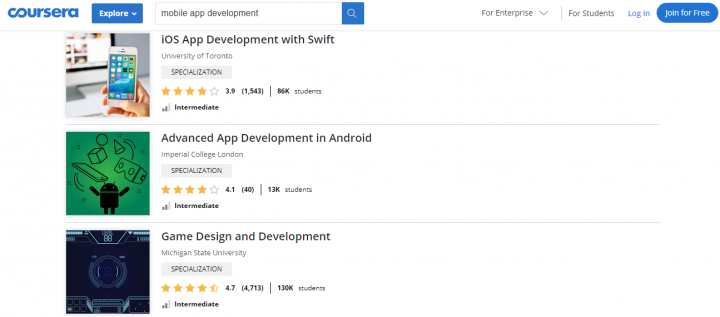 Of course, Coursera is a worthy mention in this list. The platform offers a variety of mobile application development courses at fair prices. Coursera provides an intuitive and easy to navigate interface for its students.
All courses on Coursera are verified and packed with great resources to gear up the learners for reality. More so, beginners can take advantage of most free courses on the platform to kickstart their journey. After each course, you can apply for the certificate, which might come in handy when you're out there seeking employment.
10. Lynda (LinkedIn Learning)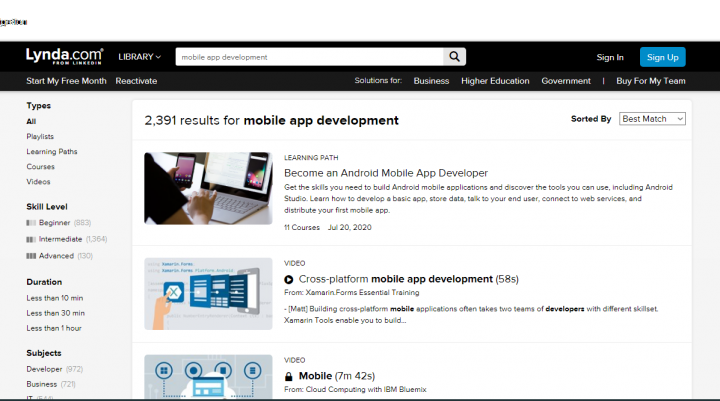 Lynda (Now LinkedIn Learning) is one of the best places to learn mobile application development. The platform boasts of a lot of resources and intuitive videos to help newbies understand the courses they're studying.
Over the years (since 1995), Lynda has been acquired by LinkedIn and Microsoft. However, the main essence of the platform hasn't been compromised. Most courses on Lynda are paid, but they are worth the price.
Conclusion
If you're looking for a trusted place to learn mobile application development, these platforms are the best places to get a solid insight on how to become a pro developer. Nevertheless, there may offline places to also learn mobile app development, if you'd prefer offline learning, do proper research around your location before paying for the offline courses.