We carefully compile this near-accurate list of Top 20 Best Data Recovery (File Undelete) Software options for PC, Mac OS X, Linux and mobile devices .
Data recovery being a sensitive issue needs the best solutions possible, this is our reason for not limiting our list to only freeware or sharewares.
Working as a tech support person has really exposed me to situations where a e single solution can't be termed as best in issues relating to file recovery and data recovery software.
This is why you have about 20 best options to choose from when looking for data recovery software that will get the job done for you.
We have also done our best to list the best among data recovery solutions for Mac, Windows, Android, Linux, iPhone and iOS in general.
Hector Danny is reading..: Disk Drill  get-back-data App for Mac Review
The Criteria and Testing Formula:
The first 8-12 software solutions in our list comprises of the ones we have used severally in the past to achieve a good result not less than 95%.
The other ones (13-20)  are also trusted but comprises of the ones that are newly recommended to us, we only tested them because of this very review.
I did not just make up this list using random figures but have carefully experimented them on various media types including; CF, SD Card, USB Flash, MS, Micro-SD, MMC, SSD, SM, Micro SD,  HDD and External SATA Disk Drives.
There were also varieties of file data types tested against which contained; music files, office documents, video files, media files, photos, notes, archives, executable files (few got corrupted anyway) and pdf documents.
I think you should be 100% satisfied with this named software as they will normally do what they are advertised about without high number of false positives and files damage.
The List of Top 20 Data Recovery Apps
Here comes the list of best 20 data recovery tools for Mac OS, Windows PCs, Linux and mobile devices. Even though we do not endorse these companies 100%, we can vouch for the file recovery apps in this list.
They were carefully chosen based on results, ease of use and great customer support. We ask that you help improve on this list by dropping your feedback in the comments section.
1. Disk Drill Data Recovery Software for Mac OS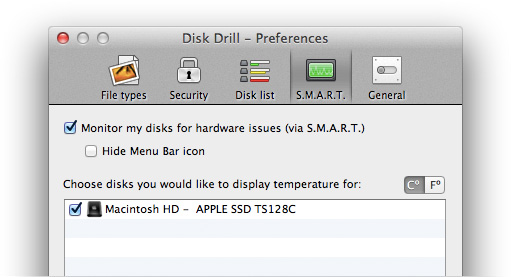 Disk Drill is a brilliant, reliable and very efficient data recovery solution for  Mac OS X. The tools lets you backup failing disks, scan, preview and recover lost data from storage devices.
It is also a great utility software for maintaining stability and well-functioning of hard disk drives; can be used effectively for data protection and disk optimization.
Disk Drill for Mac OS X can recover from various types of storage devices including Micro-SD Cards and pen drives. I was able to view lost (deleted) photos from an SD card connected to a Mac OS X during the preview of this awesome tool.
Once the storage disk drive can be connected to a Mac OS X computer, there's always the possibility of Disk Drill software recovering lost data and images from the drive.
It is always advisable to try the free (basic) version first to see the preview of your data(s) before going for one of the other premium versions of the software.
See their official website for more.
2. Wondershare Data Recovery [ Windows, Mac, Linux, Android & iOS]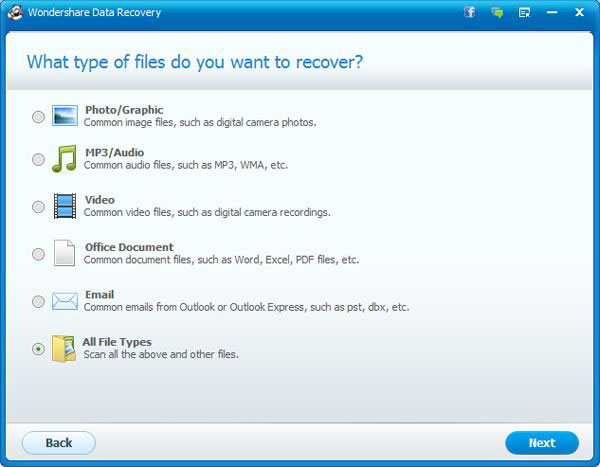 Just like Stellar Phoenix File Recovery Solutions, Wondershare uses modern advance tech metrics to recover almost all kinds of data from storage devices and damaged disk drives.
Wondershare Data Recovery Software can recover from over 550 unique file formats with support for various files type in form of;  documents, emails, photos, videos, audio files and sundry.
Their hunger for perfecting the act of data recovery has led them to making their various file recovery solutions available on all platform and to various users.  There is;
3. Stellar Phoenix Data Recovery [ Windows, Mac, Linux & OpenServer]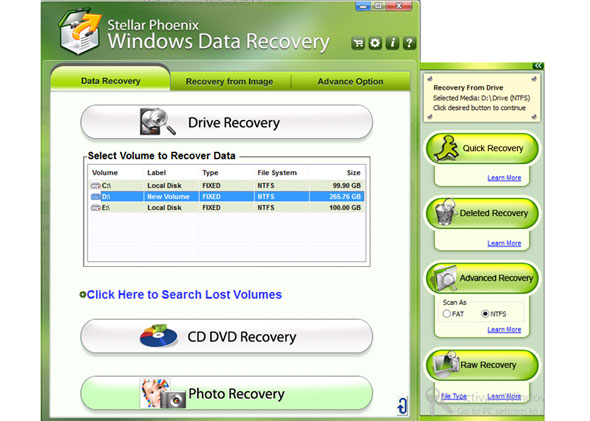 Stellar Phoenix Data Recovery Solutions has been one of the best when it comes to recovering photos, files and all kinds of data from HDD and other Disk Storage devices.
I came to know about it many years ago and also won a legal copy in one of the several giveaway. It has been a life saver since then. The result with this very file undelete solution has always come out on top when compared with the others.
It can also recover very large amount of data [in terabytes ( TB ) ] and works with various popular operating systems out there.
Stellar Phoenix Data Recovery is a premium software with only trial versions. You can read more about them from their official page here.
4. Recover My Files [ Windows & iPod]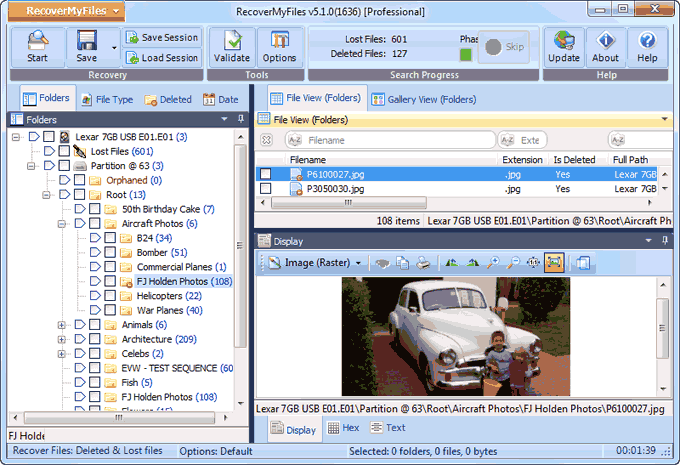 Recover my files advanced data recovery software is majorly available for windows users and has proven to be a better competitor to the two above. It makes the act of file recovery look so easy as one can easily recover deleted files emptied from the Windows Recycle Bin, files lost due to the format or re-install of a hard drive, or files removed by a virus, Trojan infection, unexpected system shutdown or software failure.
A glance from their official website [link here) bullets the following features in a glance;
Recover from hard drive, camera card, USB, Zip, floppy disk, iPod, Andriod Phone, and other media
Recover files even if emptied from the Recycle Bin
File recovery after accidental format, even if you have reinstalled Windows.
Disk recovery after a hard disk crash
Get back files after a partitioning error
Get data back from RAW hard drives
Recover documents, photos, video music and email.
Recovers FAT, exFAT, NTFS, HFS, HFS+
5. JFileRecovery deluxe [ Windows, Mac & Linux]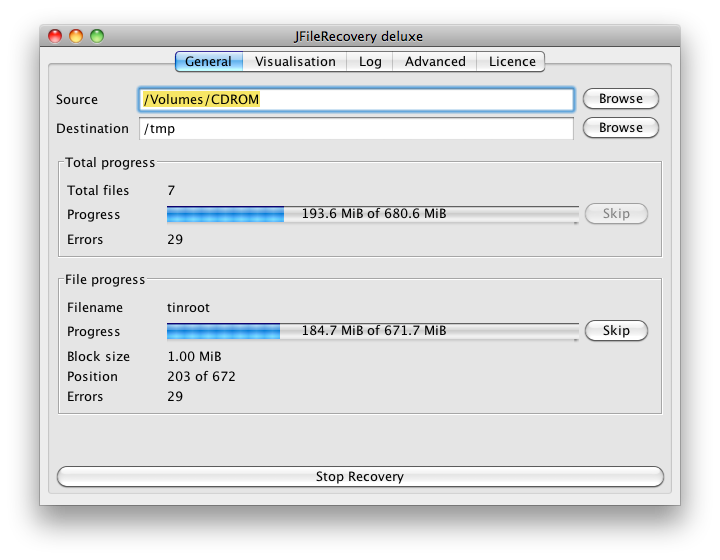 JFileRecovery deluxe unlike the previous three will help you secure your data from a damaged disk drive without waiting for those freezing and disk read error prompts.
It is older than most data recovery software out there, I have personally used it to copy some files from HDD damaged as a result of bad internal battery and frequent loss of power.
See what makes it an option from their official website.
6. Data Rescue for Mac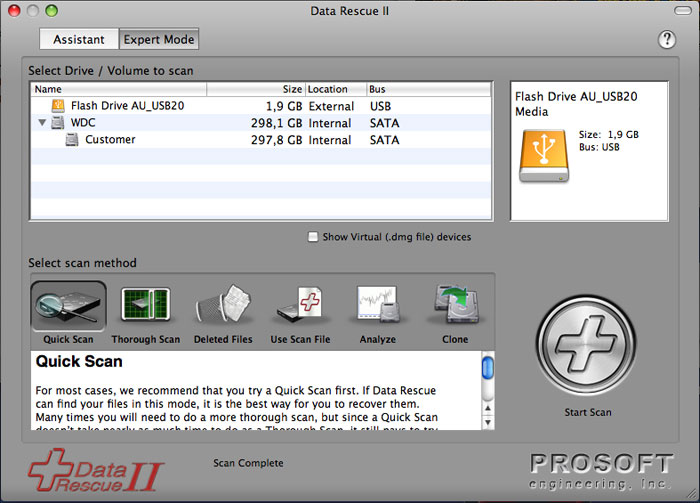 Great for Mac Os users, there are only fewer competitors when measured with how effective Data Rescue for Mac has been over the years. You can pick up a trial copy here for a preview.
7. Easeus Data Recovery Software [ Windows, Mac & iOS]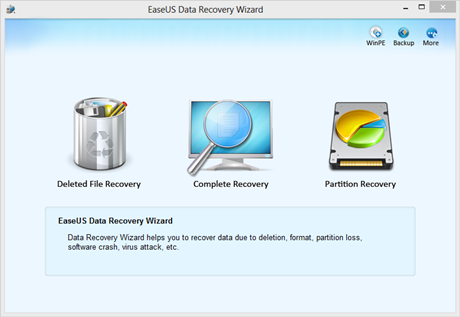 I have personally used their windows version severally for recovering files from NTFS drives. The success rate has been excellent so far, only fewer executable files gets damaged in most cases.
Great option as it comes with a free version that lets you recover up to 2GB of data and some number of contacts from your iOS devices. See more from their official website here.
8. R-STUDIO Disk Recovery Software [ Windows, Mac & Linux]
I have also worked with R-STUDIO disk recovery solution and can vouch for it anytime any day. It has really worked for me in more than 7 occasions and also have a very user-friendly interface. See more of its features here.
9. Active UNDELETE for Windows
One of the early data recovery software I was able to lay my hands on, it 's been awesome till date. find out more about their features from here.
10. Kernel Data Recovery
A really complete all in one solution for recovering files and media from various platforms, operating system and storage devices . see more
11. Tenorshare Data Recovery [ Windows, Mac, Android & iOS]
Tenorshare needs no further introduction as we have already introduced them in our ongoing tenorshare iPhone data recovery giveaway page.
You can take a glance through their award-winning data recovery software solutions at the review page or by paying a visit to their official website at http://www.tenorshare.com.
12. Leawo iOS Data Recovery for iPhone, iPad and iPod
Leawo iOS data recovery software is built specifically for recovering data from iOS devices and can run on both Windows and Mac operating systems (OS).
You can read more them and their data recovery solutions from our review cum free giveaway page here.
13. ReclaiMe File Recovery Software for Windows
Much has been written already about how effective, reliable and affordable it is. It runs only on windows operating system.
There's a trial version of this file recovery app that let's you see how much data you can recover before paying for the premium copy.
More about ReClaime file recovery software can be seen from our earlier post here.
Other Awesome File Undelete Solutions
We choose to continue this awesome list by drooping recently tested free and premium solutions for recovering any kind of data below. We separated it from our previous list 'cos they are just tested prior to this review and must be complemented by your own inputs.
Most of them are freeware and could easily recover any data type from various storage media.
14. Recuva
Recuva deep scan recovery tool does it for me whenever the need of specific data recovery need arises. It works flawlessly on SD cards and USB data storage sticks.
There is the free and paid version  of Recuva. Each does it's work without compromising in quality of the recovered files.
15. Disk Warrior for Mac [ link]
16. Active Partition Recovery [ Official Website] 
17. Runtime Data Recovery Software [ official website]
18. Pandora Recovery (Free) [ official website]
19. MiniTool Power Data Recovery ( Free and Premium versions, works with both Windows and Mac OS. [ Official website]) 
20. Undelete MyFiles Pro ( Free data recovery software) [ download link]
bonus. TestDisk Open Source Data Recovery Solution [ Download from here]
Update! April 2017. We updated this list to feature the best working data recovery software and file recovery solutions for PC, Mac OS, Linux PCs, cell phones and tablet devices.