Wondershare Dr.Fone for Android
$39.95
Summary
Wondershare Dr.Fone for Android is a data recovery utility software from Wondershare Inc.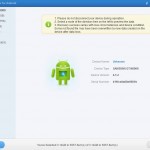 Wondershare Dr.Fone for Android is hands-down a great pick for anyone looking for a reliable file rescue solution for android phones and devices.
As a data recovery solution, Wondershare Dr.Fone for Android works on several android devices including low-end ones. It doesn't really matter how long the phone's data has been deleted or tampered with.
I have always recommended Dr.Fone for android as the final solution to getting back your lost or deleted files from any android phone and/or devices.
I didn't forget to mention the various award-winning Wondershare recovery solutions in my previous list of "Top 20 Best Data Recovery Software – For Mac, PC and Mobiles" because their products are always top-notch and also does what they are designed for.
Why Wondershare Dr.Fone ?
There are several reasons to single out Wondershare Dr.Fone for Android amongst several other android specific "get data back solutions". I have personally explored the software over the years and can vouch for the latest version of it regarding basic features such as;
1. Support for Several Brands of Android Phone & Devices
Wondershare Dr.Fone for Android is a renowned android specific data recovery software that has support for a wide range of devices including low-end Chinese brands.
I have successfully used the software on; Gionee pioneer p1, Gionee infinity, Samsung galaxy pocket, Samsung galaxy note 10.1, Tecno n3, infinix X450, and some other unpopular brands.
We can easily assume that it works on over 80% of all android phone and devices irrespective of the brand, all you need do to be sure it is going to work with your phone is;
==> Enable "USB debugging" on your device
==> Connect to a computer and install the proper drivers 
==> Download and install the trial version of Wondershare Dr.Fone for Android
==> Search to see if your phone will be detected
Post here for tips, if you weren't able to get this software working for your device.
2. Support for various Data type & File Formats
From contacts, text messages, documents to video, photos, and other media types; Wondershare Dr.Fone makes you recover your lost data(s) like a Ninja.
Dr.Fone supports the recovery on almost all android specific file formats and extensions such as; jpg, gif, png, XML, CSV, HTML, vcf, mp3, mp4, Docx, doc, and several other formats.
All you need do is; select the category or documents type you will like to be recovered after using the wizard to scan for them.
3. User-friendly and Minimal System Requirement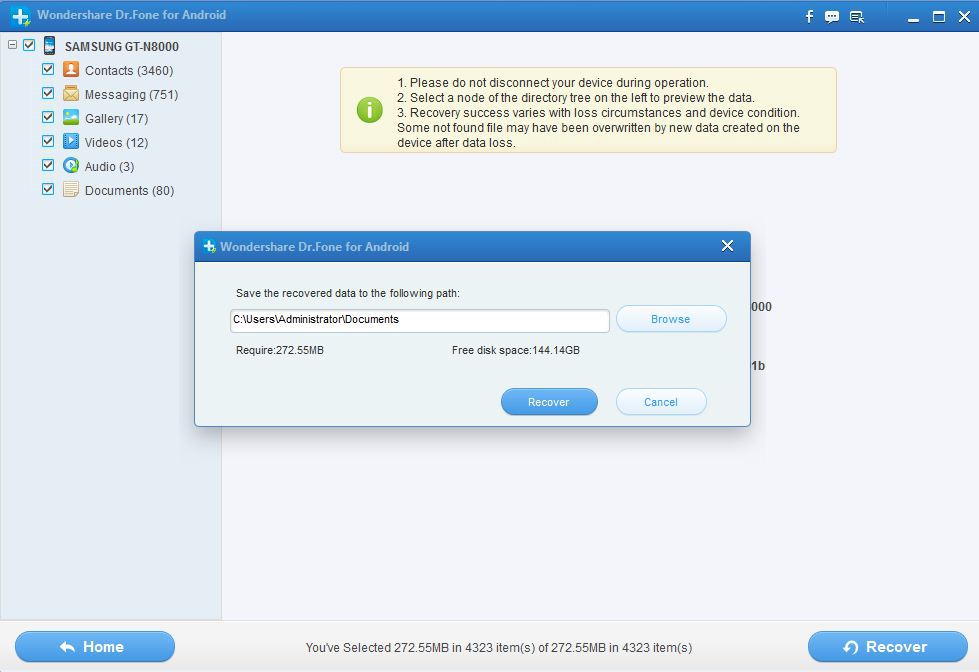 The user-interface of Wondershare Dr.Fone makes the need for any user-manual completely unnecessary, even a novice can run the software without issues.
It is also very much light weighted and can run on any windows computer starting from Micro-Soft windows XP. The memory and hard disk drive requirement are also basic and all modern computers should be fine with it.
What More?
Wondershare Dr.Fone for Android is awesome and doesn't require special capabilities or technical knowledge to use. As long as you are very comfortable with basic system operations you can use the software.
Need more features, supported devices list, and troubleshooting tips?
Kindly visit their official product website @ http://www.wondershare.com/data-recovery/android-data-recovery.html