Just as it is possible to run Android applications or games on PCs using "Android Emulators," it is also possible to run iOS applications and games on PCs, using iOS Emulators. Simply put, an iOS emulator is an application the grants you access to launch iOS apps on a Windows computer. They make it possible for you to play your favorite iPad/iPhone games across your PC and iOS device.
However, not all emulators work perfectly; hence, you'd find this article handy if you're looking for the best iOS emulator to download on your computer. Listed below are the top emulators for iOS that emulates iPad and iPhones. But first, how do you install an iOS emulator on a Windows computer?
The Steps to Download iOS Emulator for PC?
Well, it's pretty simple and works just like every other software. Firstly, you would need to visit the developer's official website and download the executable (.exe) file. Afterward, follow the steps below:
Double-click on the .exe file you've downloaded
Agree to the software's T&C's
Follow the onscreen prompts to complete the installation
After the installation is done, launch the iOS emulator and set it up (the setup steps may differ based on the developer(s)).
What Are The Best iOS Emulators For PC?
Apparently, there are many iOS emulators you'd find out there, but these few listed out here are the "top best" iOS Emulator for PC options that work perfectly.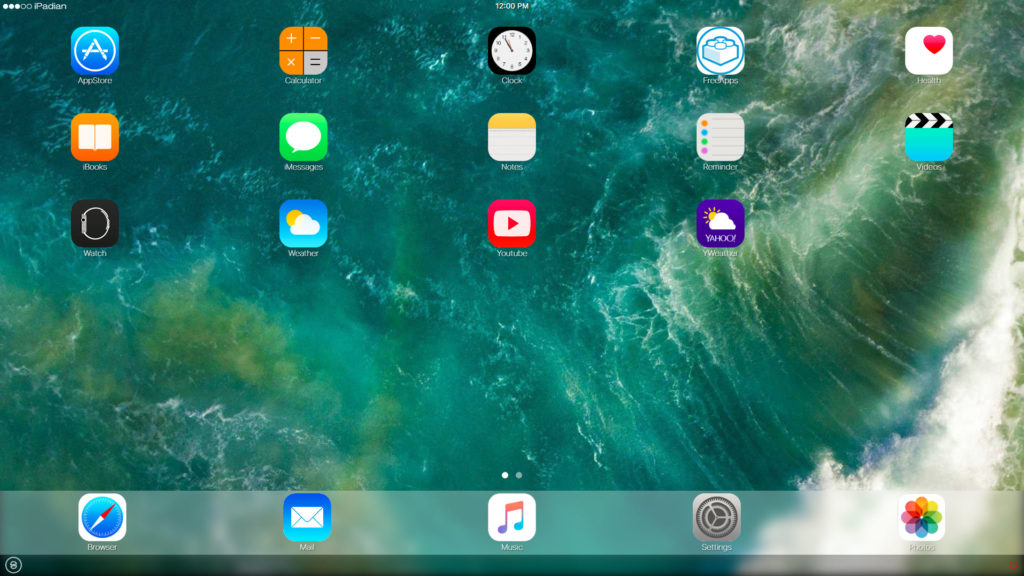 If your iOS device is an iPad, you should try out this simulator; it not actually an "Emulator," but a "Simulator." iPadian simulates the look and feel of Apple's iPad on Windows PCs. As a simulator, it comes with a unique app store where you can download (simulated) iOS applications.
Interestingly, iPadian supports iOS 13 and 14. It also provides over 1000 applications in its app store, including Instagram, TikTok, Facebook, etc. The interface is intuitive; plus, this simulator doesn't lag.
With this, you can simulate apps and games on PC before adding them to your normal or Jailbroken iOS devices.
2. Appetize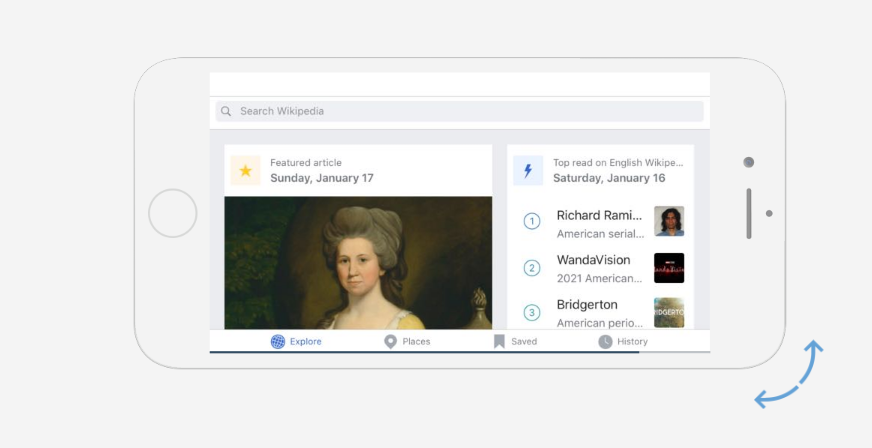 With Appetize, you can launch and run iOS applications on any computer via web browsers. It provides a bunch of configurable settings and data tracking features. However, this app is not totally available for free; the trial version is well-limited.
Appetize is one of the best options for iOS app developers that wish to test run their applications or people that want to stream iOS simulators. There's a simple dashboard to monitor all the activities.
3. Ripple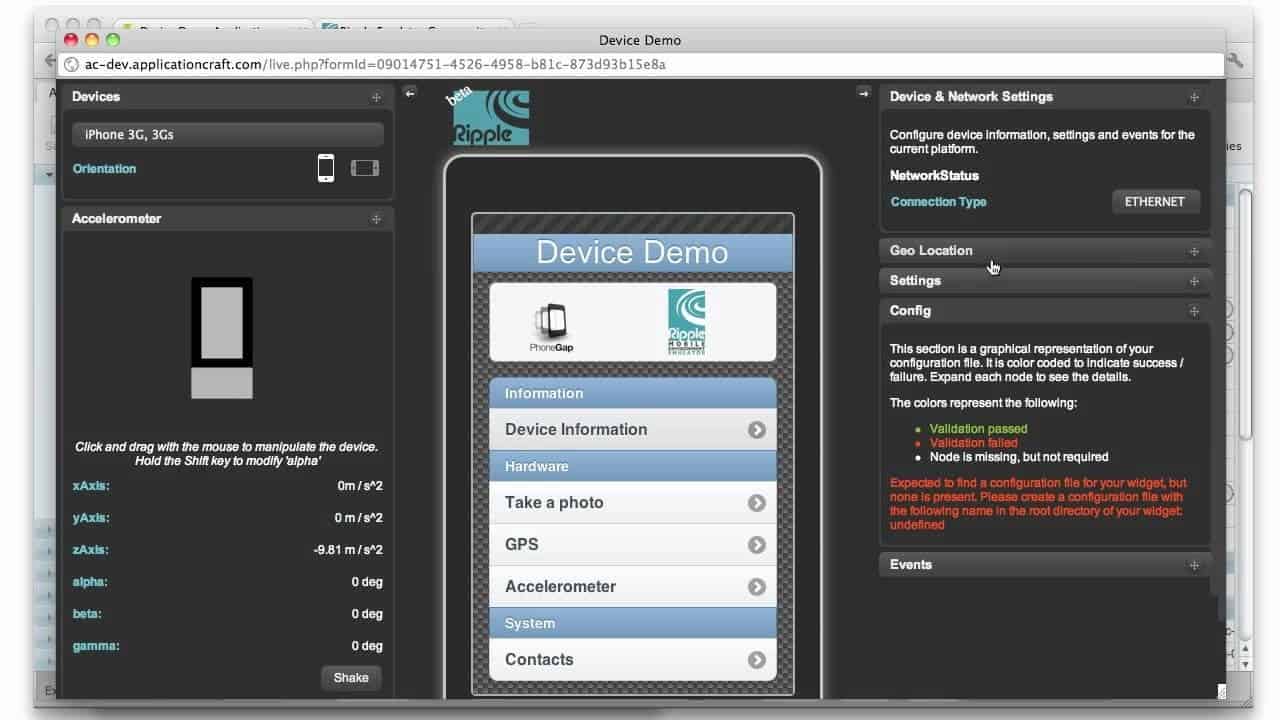 This works similarly to Appetize. Ripple is a browser-based iOS emulator that runs on Chromium web browsers. It allows you to run iOS (iPhone and iPad) applications on a PC.
Interestingly, this emulator is packed with quite a lot of features you'd not find on most other iOS emulators for Windows. As a browser extension, Ripple is easier to install and run – no complicated setup process.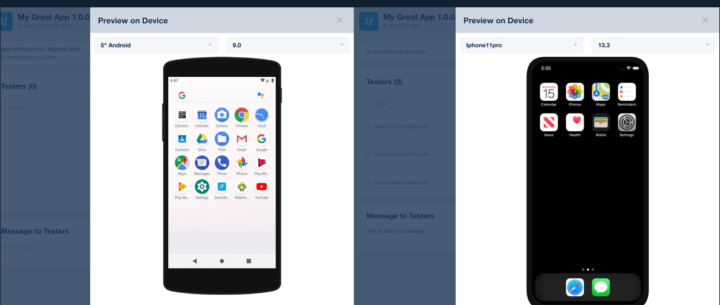 Smartface is one of the best iOS emulators that are easy to use and run smoothly on Windows computers. This iOS emulator for PC is pretty more advanced than the other ones you know; hence the compatibility with Swift, Objective-C, Kotlin, Java, React Native, Cordova, Ionic, etc. It is geared towards helping iOS app developers achieve seamless workflows and efficiency.
The app is full-featured, runs through web browsers, and also supports Android simulation/emulation. You can hardly find a page that's showing you How to Download iOS Emulator for PC without mentioning Smartface. It's always on any list of 5 (or less) iOS emulators for Windows.
5. AirPhone Emulator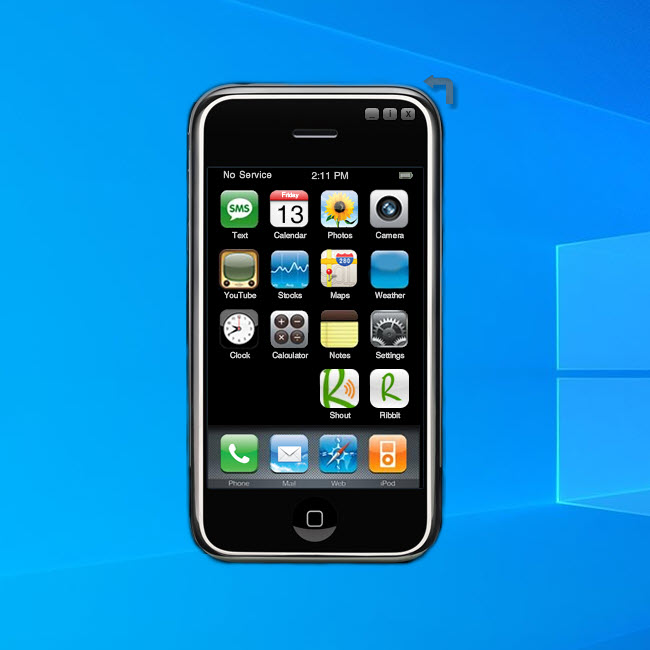 The AirPhone Emulator is a unique iOS emulator for PC – it works with Adobe air Framework and does not support lagging. What the AirPhone emulators do is create a virtual screen on your PC to create an interface that mimics the iPhone's appearance; thus, you can run iPhone apps and test them using the provided tools.
Also, unlike iOS simulators, AirPhone replicates iPhone GUI on Windows PCs that have the Adobe AIR framework installed on them.
What More?
These iOS emulators are the best you can use to run or test new/old iOS applications on Windows computers. They also have versions that can run on macOS. However, you'd need to pay a subscription fee to explore the entire features of these iOS emulators/simulators.