Just after reviewing the blackberry z10 smartphone, I thought it wise to make a comprehensive review of the top selling/cheapest high-end android smartphones around today.
Viz; tecno n7, Gionee Infinity and Infinix X450 (also known as race bolt) Android smart phones.

Both companies has been rolling out various specs of smartphones that are very much affordable even in third-world countries. Starting with the gionee xperia, then tecno t1, t3 , n3, t3, d3 and now the N7 android phone which is considered by many as a cheaper version of the Samsung galaxy s11  Smartphone.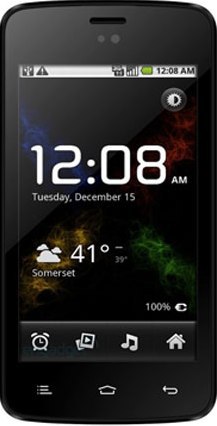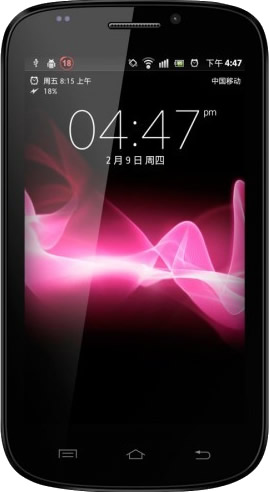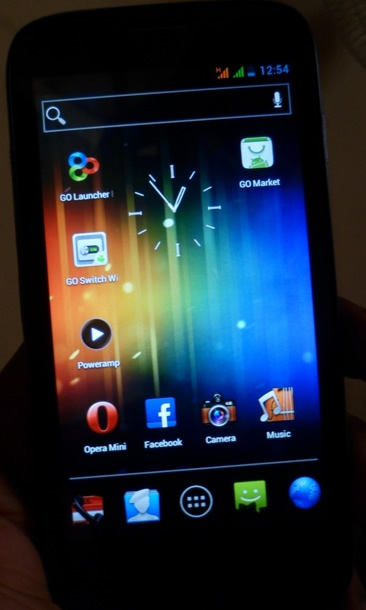 First image = Gionee infinity android phone
second Image = Tecno n7 android smart phone
third image =  Infinix X450 (race bolt) android phone
Gionee Infinity Specification :
Processor: 1.2GB CPU
RAM:512MB
ROM: Internal memory-2GB;free 4GB memory card provided,expandable to 32GB
LCD/Screen size: 4.3 inches AMOLED WVGA
Camera: 8MP with 1.3MP front camera
Android OS v4.0.3 Ice Cream Sandwich
Dual Sim
Ultra Slim
Bluetooth 3.0,WLAN
Micro USB
Band?GSM 850/900/1800/1900MHz, WCDMA 900/2100MHz
Full Detailed Features :
Android OS v4.0.3 Ice Cream Sandwich
Screen size: 5 inches
Touch screen: Capacitive screen,multi-touch TFT
Screen resolution: 800×480 pixels
Screen color: 16 million colors
Network type: Dual SIM,Dual standby mode
Network mode: GSM, WCDMA
Data services: GPRS, EDGE, HSDPA
Support band: 2G GSM 900/1800/1900 3G: WCDMA
2100MHz
Dual-core 1.2GB CPU, 512MB RAM
Memory card: Internal 4GB ROM,4GB free MicroSD card,
expandable to 32GB
Battery capacity: 2100mAh
Keyboard Type: Virtual Keyboard
Body Color: Retro black and elegant white
Phone Size: 146x79x10mm
Basic functions
Input Method: IFLYTEK input method
Input mode: Handwriting
Call records: Has received dial missed calls
Messages (SMS), MMS (MMS)
Gravity sensor,Light sensor,Distance sensor
Dual camera (front camera 3MP and rear 5MP) LED Flash
Image size: 2592 × 1944MP
Support 3GP/MP4/MIDI/MP3/AAC/MP3/MIDI
Supports 720P (1280×720) videos
Graphics: JPEG and other formats
SNS support
WLAN: WIFI, IEEE 802.11 n/ b/g
Micro USB v2.0
Built-in GPS/AGPS
Contacts: 2000 numbers
Headphone jack: 3.5mm
Bluetooth v3.0 EDR A2DP
Office tools:TXT, Quick Office, Adobe PDF
Battery: 2100mAH
Included in pack:
2100mAH Lithium battery x1
Price of gionee infinity is just about $222 ( N35,000) and comes with 15months warranty , the device can also be rooted using popular methods out there
Tecno N7 Specification :
Network – 2G/3G
Operating System – Android 4.0 ICS
Band – GSM900/DCS1800MHz/WCDMA2100
Processor – 1GHz Dual core CPU
Dimension – 148*79*10.3mm
Display – 5.0″ Capacitive Touch Screen.
Resolution – 480 times 800 (WVGA)
Camera – 0.3MP Front Camera / 5.0MP back Camera with Flash
Audio – AMR, WAV, AAC, MP3, MIDI, OGG–>VIDEO – MP4, 3GP, MPEG-4…
Memory – 4GB ROM + 512MB RAM – MicroSD, expandable up to 32GB
Messaging & SNS – Gmail
Connectivity – WiFi, Bluetooth3.0, USB
Battery Capacity – BL-4M (2300mAh)
Sensor – G-Sensor, Light Sensor, Proximity Sensor
Other Features – FM Radio, Torch, Voice Recording, Alarm, Memo
Full Detailed Features :
Firmware : 1.2GHz dual-core Qualcomm MSM8255 Snapdragon S4 processor
5.0″ WVGA (800×480) IPS capacitive display
Operating System =>Android 4.0 Ice Cream Sandwich
Adreno 203 GPU
512MB of RAM
Memory:
4GB of internal storage microSD up to 32GB
Camera:
5MP autofocus camera with LED flash VGA front-facing camera
Network:
GSM/GPRS/EDGE 900/1800/1900MHz WCDMA 900/2100Mhz
HSPA+ 21Mbps
WiFi 802.11 b/g/n, WiFi hotspot
Dual-SIM, Dual-Standby
GPS with aGPS support
Bluetooth 2.1
microUSB 2.0
Battery
Li-lon 1600mAh 1500 mAh battery
Size / Dimensions
Price of tecno n7 is just little above $171 (N27,000) as at today , with the high supply there is a good reason to hope the prices keep dropping with time .
Infinix X450 Full Specification :
Network: 3G/2G
OS: Android 4.0 (Ice cream Sandwich)
Dimension: 136*68*9.1mm
Display: 4.5 Capacitive touch screen
Processor: 1.0 Ghz Dual Core
battery: 1700mAh
Camera: 8.0MP back with flash and 0.3MP front
Memory:4GB+512 internal memory
Connectivity: Wifi, Wifi hotspot, GPS, AGPS, USB, Bluetooth 3.0
Sensor: G sensor, Light sensor, Proximity Sensor
Additional:FM radio, Dual Sim, 1year Warranty Platinum Card, free case, free 8Gb memory card, earphone.
The price of Infinix X450 (race bolt) android smartphone hovers around N26,300 ($165)
From the above specification one can clearly see that both the tecno n7 ,gionee infinity and Infinix X450 (race bolt) android phone share similar features with only little variation in differences and could be easily termed as chief rivals b/w both of them .
With the volumes sold each day coupled with positive review from buyers one can simply deduce that soon this cheap devices will cloud the popularity of the almighty Samsung galaxy s2 android smartphone in third world countries.
I will like to state that there other option for maybe much younger people reading this post who might not even have the luxury to afford this devices at the current amount.
Devices like tecno n3 , t1, t3, d3 , huawei U8180, samsung galaxy pocket could also be very much useful, although they are low-end android phones. It's only the tecno n3 android phone among the last list that supports 3d games and applications.
Many online stores have got all the products named above and offering them at a good price too. If you are buying it from Nigeria and Ghana,  you can do  so by using your ATM (debit card) or direct bank deposit.