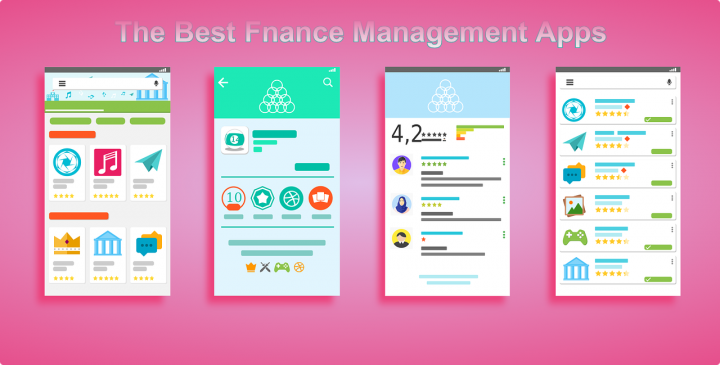 Students often face rising expenses in daily life. The modern technologies of our times let us easily track the money flow with a lot of new mobile applications. To balance spending between entertainment and necessary expenses such as food, clothes, educational books, and services for sale to write essays, students may follow our recommendations from the next list.
1. Finance Manager — Money Control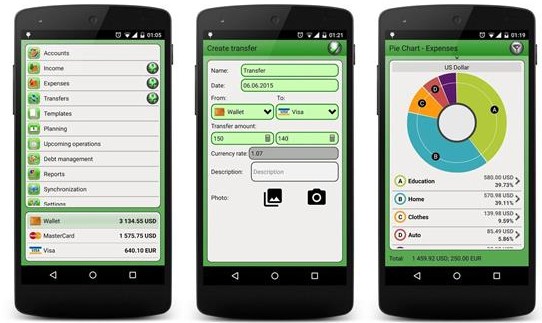 This app is an excellent solution for students who want to manage their money on different bank accounts. The amount of accounts to set is unlimited. The Finance Manager allows the use of different currencies and synchronizing information between different devices.
Concerning passed transactions, there is an option to create templates for each operation to avoid entering older information from scratch every time.
Android |
2. Wallets — Expense Tracker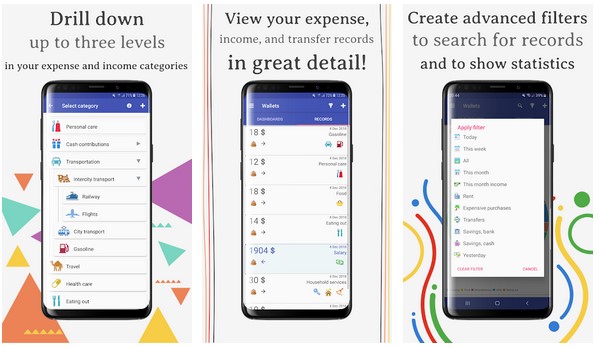 This neat and clean expense tracker is new on Google Play Store. This application is nicely built for students to track all their daily expenses seamlessly. Here users can enter their income categories, expenses categories, create time and place filters, and view the detailed statistics of the wallets.
The perspicuous interface helps to create individual diagrams, indicators, calendars, and even upload custom icons for the expense and income categories.
Android |
3. Spendee — Budget Planner

This cross-platform app is a comfortable solution for those young people who are learning to manage their budgets. For example, a user can enter the information about all the categories of expenses they are planning to make this month.
Tracking money during special events such as traveling or a wedding helps one to prepare the budget properly and protect a user from going broke.
4. Personal Finance — Group Expense Manager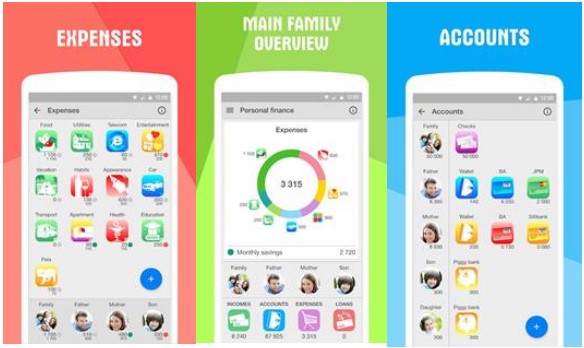 The main feature here is to add many accounts as well. This helps one to manage the total budget of the group, whether it is a family member as brother/sister, a friend from your room, or your girlfriend/boyfriend. Students can easily add a to-do list in this app.
It becomes more comfortable to track the regular monthly payment along with expenses. Graphing and financial reports with incomes and expenses from this app can predict the savings for the next period.
5. Wallet — Cost Accounting
The key points that make accounting in this app productive and enjoyable are the intuitive and user-friendly interface, secure data backup to personal Google Drive, and understandable expenditures and revenues. Here you can edit and delete previously added entries and categories.
This application includes a calculator, widgets for faster add transactions, the ability to export to CSV, and support for a vast amount of currency on multiple accounts. The wallet allows you to create budgets that you can stick to for each category.
Android |
6. Mint — Finance Tracker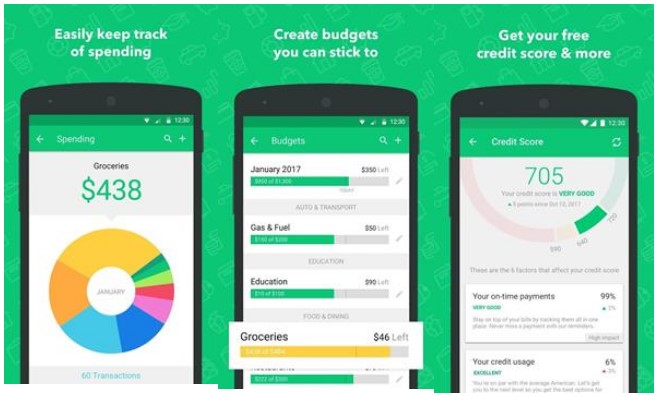 Mint offers a range of functions to help you track and manage the money from a giant list of credit card issuers, banks, lenders, brokerages, and other financial institutions. Mint automatically categorizes transactions from linked credit and debit cards and creates a budget so the user can spend a certain amount on each category.
Mint sends the alerts when the user goes over budget and tracks by category or overall cash flow to get a general idea of where the money goes each month. This app sends e-mail reminders and adds the due dates to your phone calendar for the bills that you manually pay. You can use the app on mobile or access your account with the computer.
7. Expensify — Expense Reports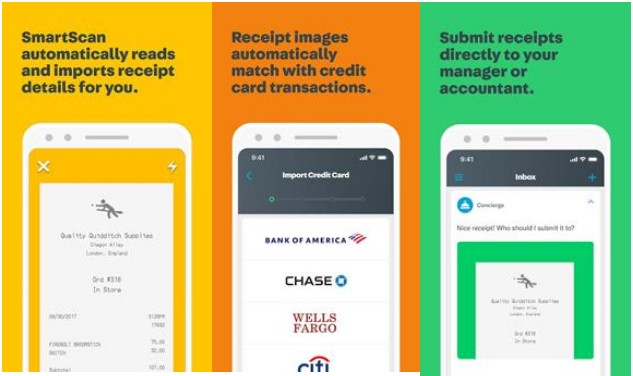 Check the investments and schedule utility payments in Expensify. This app gives the ability to take photos of receipts and immediately convert it in electronic form. This app is useful for getting business expenses reimbursed.
Mileage and GPS tracking help the user to find where they are spending more or where they are spending less money. Expensify is the perfect tool for a student who needs to keep track of receipts and automate expense management.
8. Money Lover — Expense Control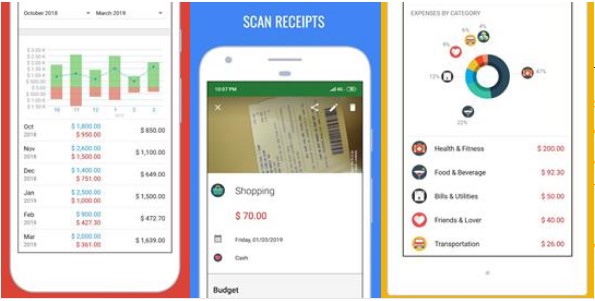 Track your finances simply and effectively with the app customized to your needs. Money Lover keeps track of daily expenses, incomes, and categorizes them. This expense tracker was the first with a built-in receipt scanner function.
It supports syncing between different devices as well. Also, this app has the feature of transporting your details in CSV or Excel format.
9. KeepFinance — Budget Control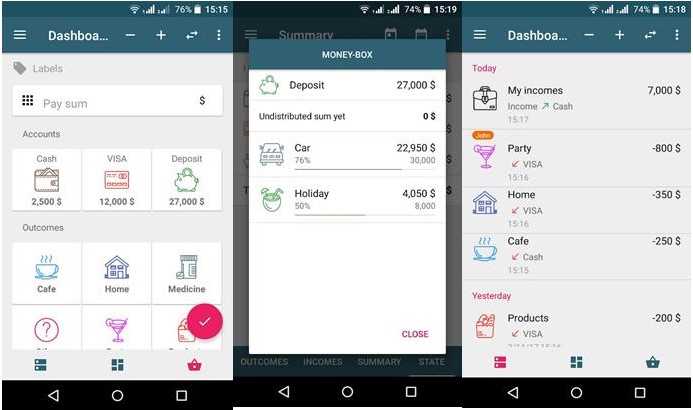 Planning the budget becomes more comfortable with Keep Finance. The intuitive interface helps you to focus on the main goals with your finances. Add the costs and incomes to different categories and follow the plan for each expenditure category. The Money-box section helps your fund stay in a safe place.
Android |
10. Monefy — Money Manager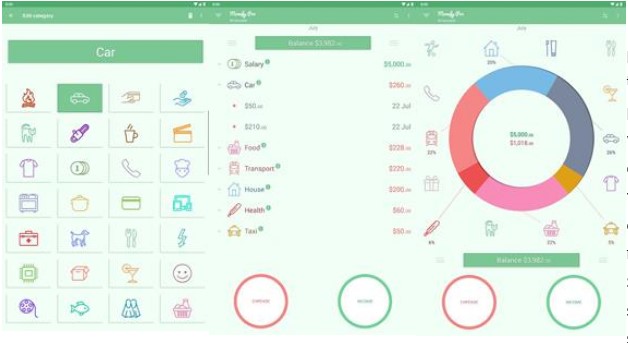 Do you have a phone and a tablet? Or, perhaps you want to track expenses with your significant other? Monefy fits the best. Students can safely synchronize data between all devices.
You can create or change data and add new categories or delete old ones – your changes will be present on other devices right away! This app is empowering people to be in control of their lives by bringing awareness of their finances.
11. Money Manager — Expense & Budget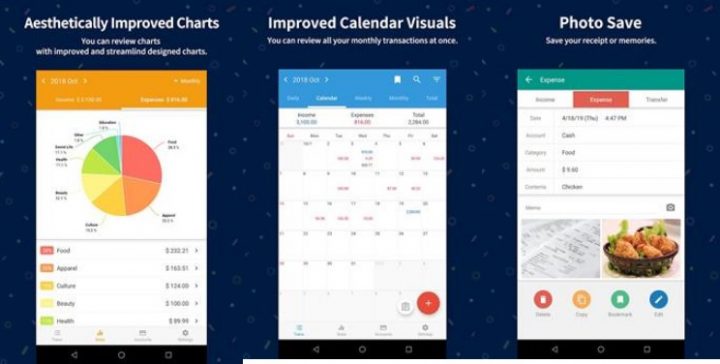 Manage your financial accounts safely with this app. The Money Manager is a cross-platform tool that helps more than 200,000 people around the world to track their expenses and plan the budget.
Money Manager facilitates competent asset management and accounting. It doesn't just fix your money income and outcome – it deposits money into your account as quickly as your income is input and draws money from your account at the same time your expense is input. The Money Manager is available on the PC version as well.
12. Toshl Finance — Personal Budget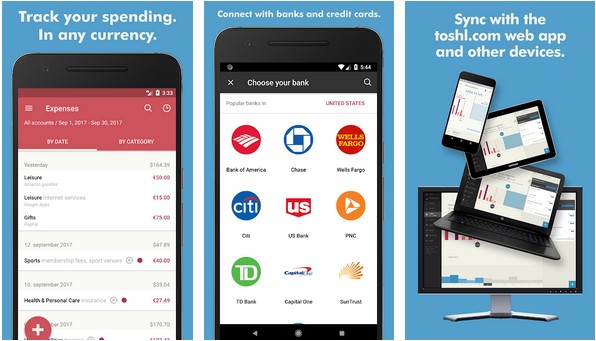 This app is the winner of the Europa award for best commerce, finance, or payments startup. You can have all budgets in one place for all expenses and filtered by tags, categories, or accounts.
You can use most Toshl Finance functions for free, including a tip calculator, automatic connection to bank accounts, importing and exporting data from your online widgets to bank files in CSV, Excel, QIF, QFX, OFX, and others.
Conclusion
These twelve applications will be effective solutions for those students who want to achieve their financial goals. Applications have many similar functions, but at the same time, you will find many differences when using them. Test each from the list and pick one that suits your needs most of all.