Grammar checking tools are some of the most unbeatable tools you'd find on every writer's toolkit. No doubts, you may be an expert copywriter, proofreader, or editor; however, chances are that you'd still make mistakes. Somehow, grammatical errors are almost inevitable regardless of how many times you go through an article.
But, with the help of AI-powered grammar checking tools, you can easily go through thousands of words and fix all "typos," as well as rewrite wrong sentences. When you talk about tools for checking writing errors, many people would point at Grammarly. Yes, Grammarly is a great tool for this purpose; however, there are a lot more that are even better and cheaper.
The 10 Best Free Grammar Checking Tools of 2021
Interestingly, some of these tools have extensive features. For example, Grammarly offers a built-in plagiarism checker tool, too. There are free and paid versions of these apps (tools), and as you may guess, the free versions are well limited in features.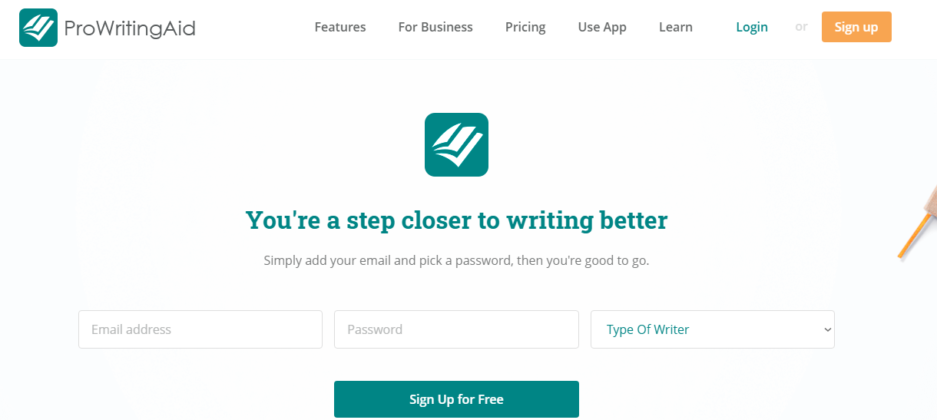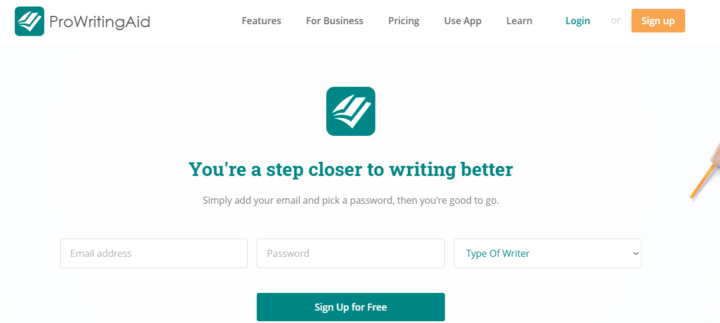 Mostly, when you research lists like this, Grammarly always occupies the first spot, but ProWritingAid is pretty more suitable for that slot. ProWritingAid is a professional assistance tool for writers, authors, editors, and everyone out there that deal with writing content. This tool includes a style editor, along with the native grammar checking tool.
With ProWritingAid, you can easily point out grammatical errors, syntax misuse, punctuation errors, and a lot more. More so, this app provides you with detailed reports on how to improve your writing skills. ProWritingAid seamlessly integrates with document editors such as Microsoft Word, Google Docs, etc.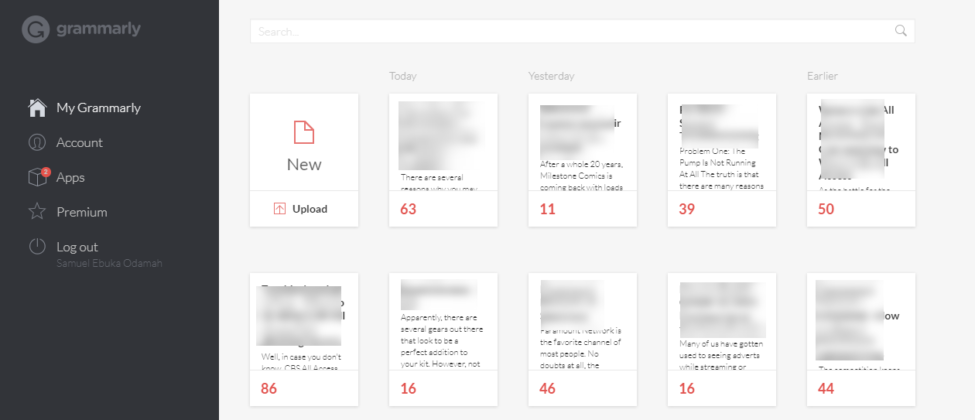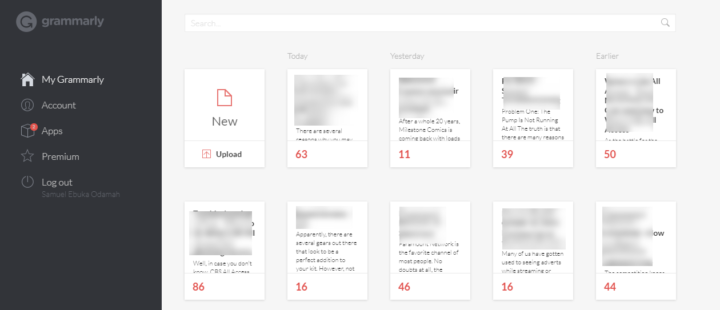 Grammarly is more like a household name; it's used by most writers and professionals alike. The tool stands out with its extensive plagiarism checker tool and AI features. Yes, Grammarly uses AI algorithms to check your text with "near-perfect" accuracy. More so, this grammar checking tool has free and paid versions, and integrates with various document editors.
The Grammarly premium version detects syntax errors and suggests shorter sentences. Currently, over 20 million people use Grammarly. In addition, this tool is available for mobile device users as a keyboard app. It is a great cloud-based app for checking your texts.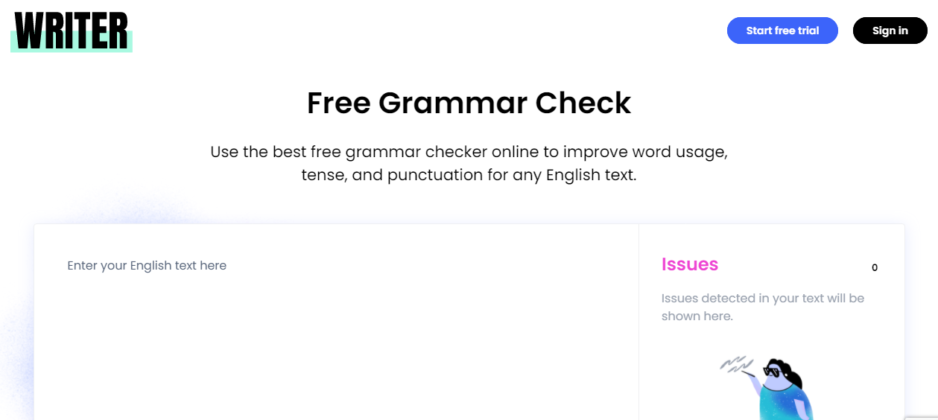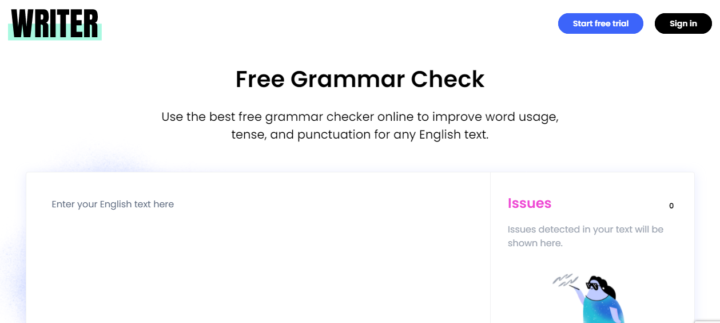 Writer is a free online grammar checking tool. It also works for proofreading texts, as well as includes a host of features that would benefit writers. This tool has a browser add-on for Chrome to enable you to check for grammatical errors easily. Just like Grammarly, this tool also works with AI algorithms.
The free version offers a couple of good features. You can install the MS word addon to edit your documents right away. Basically, Writer is a cloud-based Grammar checker and spell checker. It really works well and available to everyone.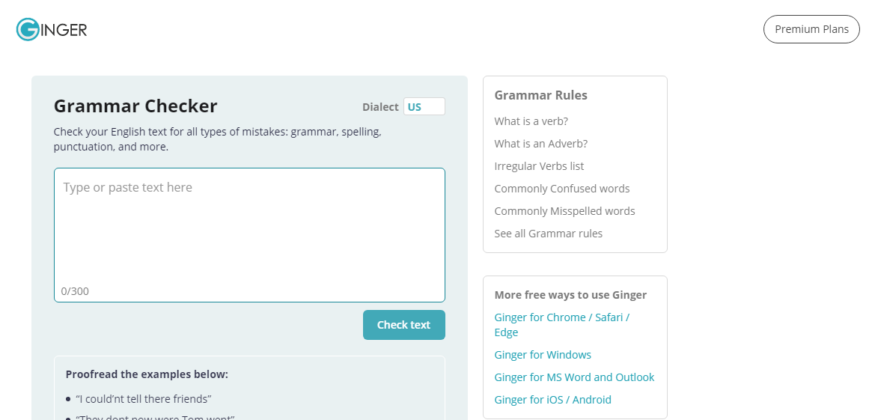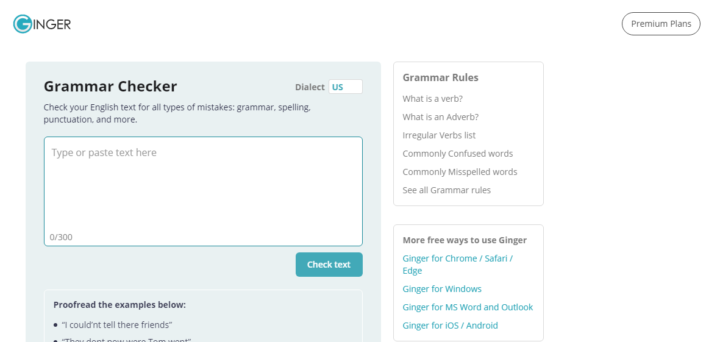 Founded in 2008, Ginger Software is an advanced grammar checker tool that focuses i Natural Language Processing and AI. As a company, Ginger Software offers quite various products to improve, develop, and boost the efficiency of all kinds of writers. The app runs through the cloud and is accessible from any device.
Well, the patent-pending technology used by Ginger Grammar Checker works with high accuracy. This app can detect word misuse, punctuation errors, and so many other writing errors. The Ginger Grammar Checker tool supports a lot of other apps and sites that can integrate an editor interface.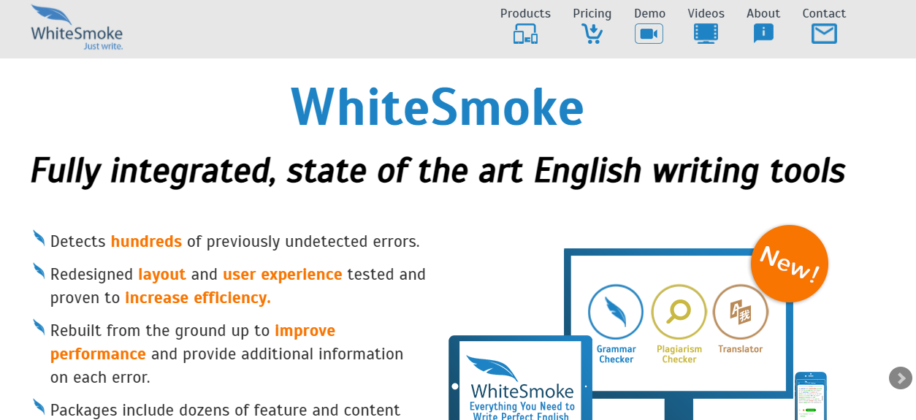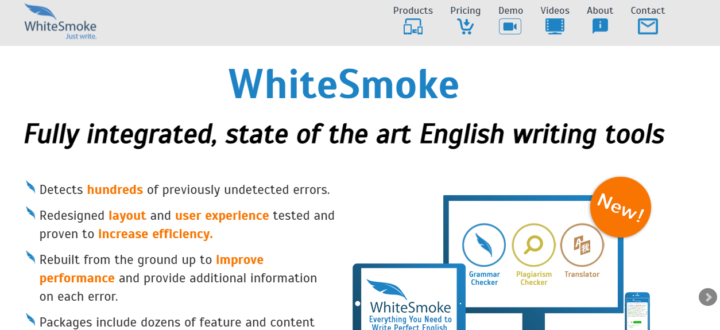 WhiteSmoke is an Israeli company that offers writing solutions for professionals and beginners. The WhiteSmoke grammar checking tool is quite accurate and includes a couple of good features. This tool runs smoothly on all devices – computers, tablets, and smartphones.
While most other grammar checkers supports just the English language, WhiteSmoke supports up to 20+ languages, and this distinguishes it from the rest. This tool is built on Natural Language Processing protocol and patented artificial intelligence algorithms. It is one of the best at the moment.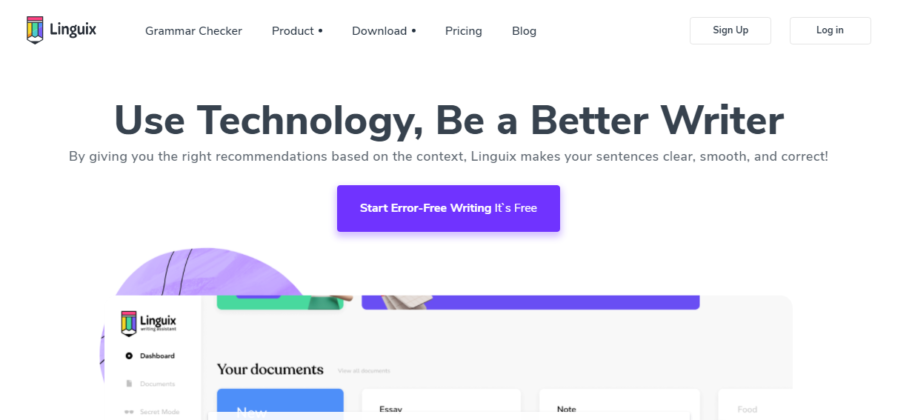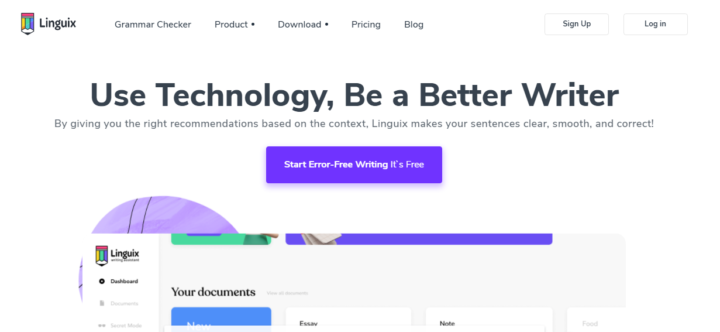 When you use Linguix – integrate it into your Chrome browser – it'd detect wrong syntax, punctuation errors, and grammar errors on any text editor you open, including when writing email messages. Linguix is a professional grammar checking tool that displays the right recommendations to make your sentences clear and error-free.
Linguix is mostly referred to as an AI writing assistant. Well, the app is good and its accuracy is top-notch. The interface is also smooth and not oversaturated with tools and features. Regardless, Linguix supports several tools for all kinds of writers.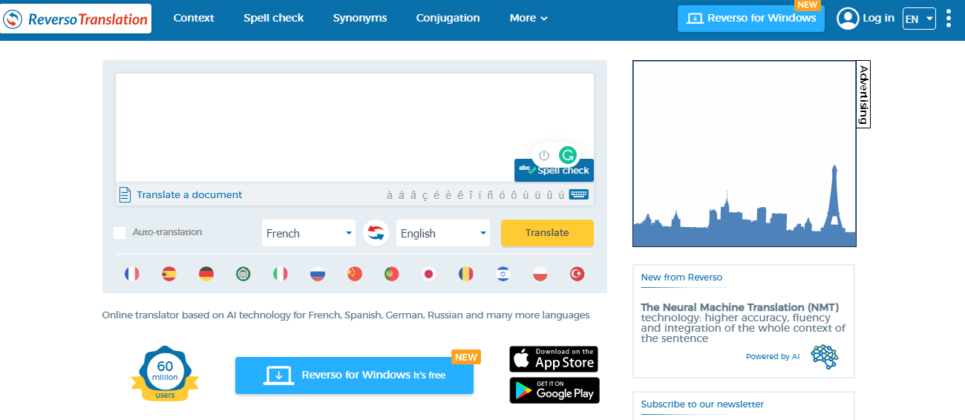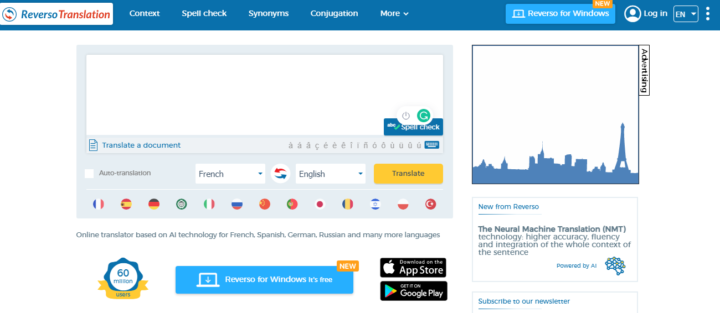 Wither over 96 million active users, Reverso is one of the best writing tools every writer or author needs. This tool works as an editor, a grammar checker, spell checker, translator tool, and contextual dictionary. Simply put, Reverso is an all-in-one translator tool with the ability to check wrong grammar and spelling.
Reverso runs text translations with NMT protocol. It supports 15+ languages, including French, Italy, Denmark, Japan, Russia, Portugal, and lots more. This tool is free to use; however, it is not as accurate as ProWritingAid and Grammarly.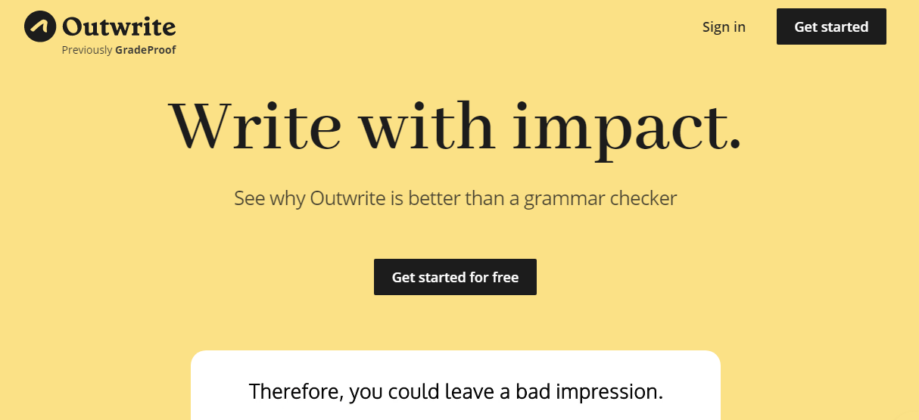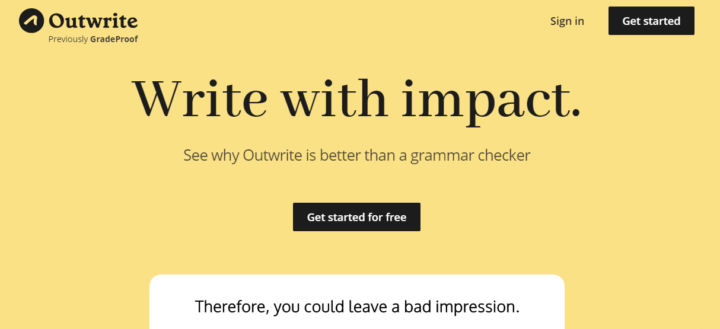 Outwrite can help a beginner to write like a professional, thanks to its AI-powered tools. This grammar checker runs on every device and it has a clear-cut interface. You can integrate this tool with Google Docs, MS Word, or add it to your Chrome browser as an extension.
Furthermore, you can use Outwrite (the web version). Its recommendations and corrections are superb. Just as Grammarly, the Outwrite Pro version offers a reliable plagiarism checker that lets you perform a maximum of 50 checks per month.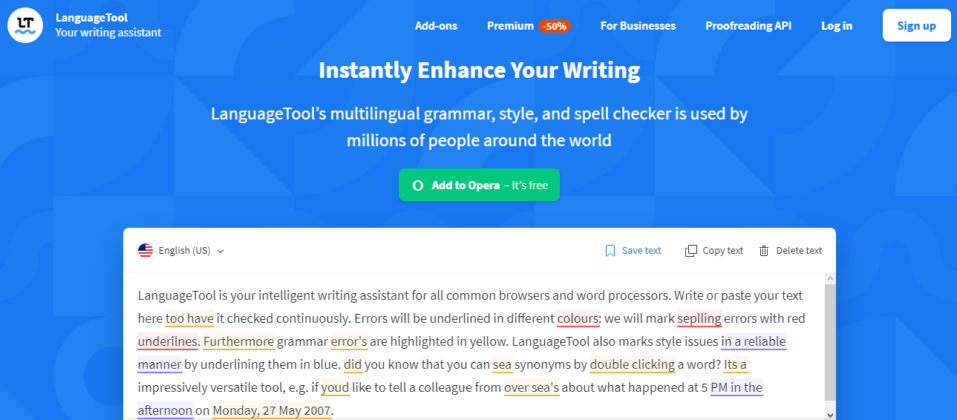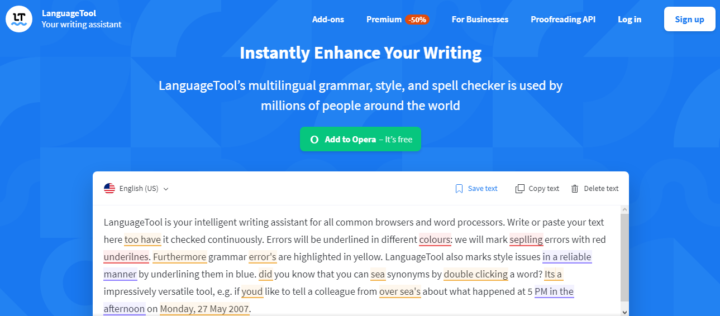 The name already tells you that this is a multilingual tool. Yes, LanguageTool is a free web-based app that allows users to proofread their texts. LanguageTool supports 20+ languages, including German, French, Spanish​, English, and more. It is also available as an add-on for web browsers and certain document editors.
LanguageTool's free version offers quite a lot of useful features, as well as flaunts a simplified interface for all kinds of writers. You can even choose between light mode and dark mode. This grammar checker tool is simply one of the most complete ones out there.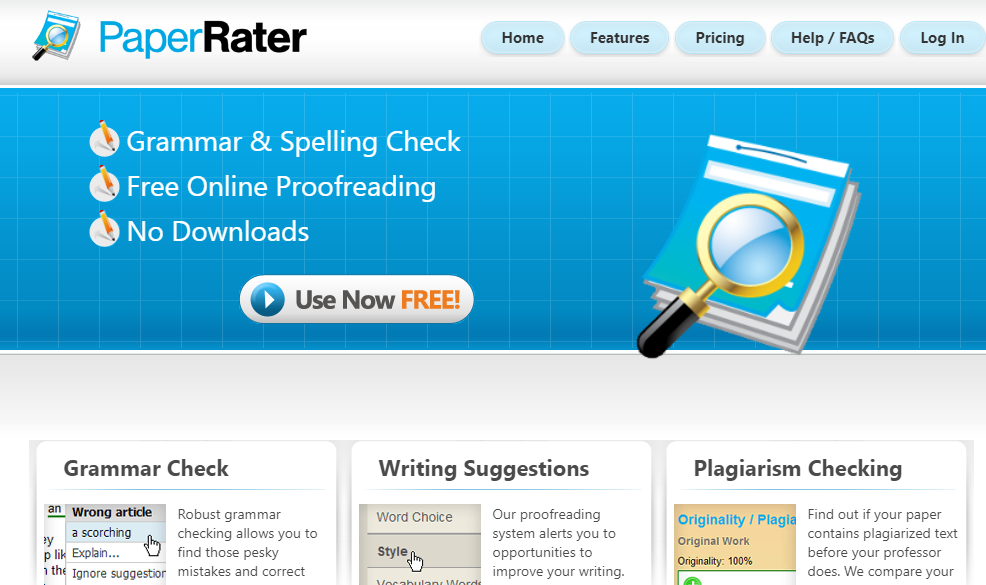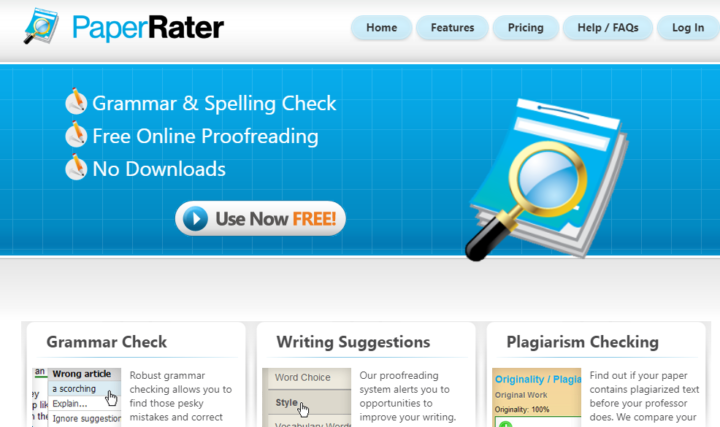 PaperRater provides several tools to help writers improve their efficiency and writing skills. This free online proofreader works perfectly for college students because it also features a built-in paper grading tool. More so, the pro version also offers plagiarism checks.
With Paper Rater, you'd get instant feedback and a detailed explanation of how to improve your content. You can stay on the free version forever if you don't always write more than 2000 words.
What More?
If you've been considering trying out a new grammar checking tool, these 10 options are perfect for you to choose from. Apparently, they all have a free and paid version, while the free versions can actually perform grammatical error checks, the pro versions typically include in-depth content analysis and plagiarism check.