QR
codes are great because of the convenience and flexibility they offer users who want to access a website or make purchases with their smartphones, but there are several QR code generators that aren't worth using.Luckily, there are plenty of
free QR code generators
that have excellent features, so you can create QR codes in an efficient manner while saving money at the same time.In this article, I share 10 of the best free QR code generator options on the Internet today so you can make more
productive use of your smartphone
and tablet!
QRCode Monkey

One of the most common reasons people use QR codes is to display a website. This isn't always necessary if you're just using a code to get a phone number or other contact information, but if you have an actual web page, you'll need to generate the code for that.QRCodeMonkey is one of the best free tools for generating these codes for your site. With this tool, you can easily generate a code that will display text or an image when scanned with the camera on your phone.You don't even need to be online for it to work! All you do is provide the URL for the content in your site (instructions are available on their website) and then enter how big you want it to be, along with any optional parameters like whether or not there's an animation.
Link
Unitag

QR codes are great for a number of reasons. It's one of the most popular ways to quickly share information, and it can also be used to send messages or give directions.As you might imagine, there are plenty of apps out there that can generate these codes; the trick is finding the best ones that work on both your smartphone and desktop computer.
Link 
 ForQRCode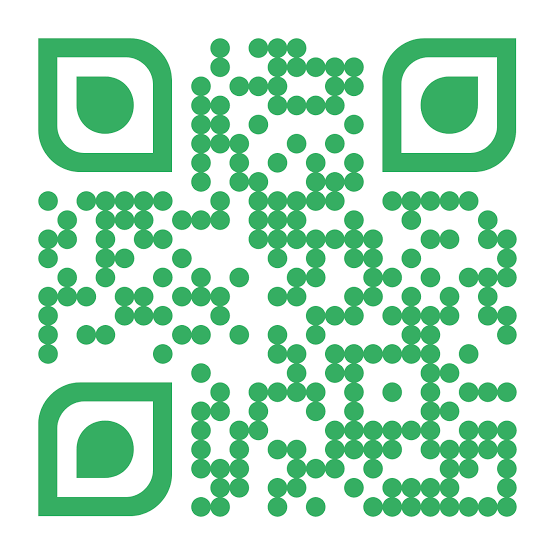 This is a great tool to use if you're looking to add more functionality to your website. You can create a contact page with quick links to social media profiles, email addresses, phone numbers, web addresses, and more!A free app for Android devices, this one is simple and easy to use.When uploading a file to generate the code, there are plenty of customization options available – including adding custom text or images!It even works offline on both
Android and iOS devices
so no need for an internet connection.With an intuitive interface and tons of features, this generator takes things up a notch by also offering user-defined templates for whatever type of content you want to encode.Encoding any type of data like URLs, texts, pictures or contacts has never been easier!
Link
QRTiger

If you are looking for the best Qr code generator, QRTiger should be your first consideration. This software has all you could ever think of when it comes to QR code generators. Many big brands rely on this QRcode generator for their services and you can as well trust in their competency.If you are looking to get started, please make use of the below link.
Link
Beaconstac

The Beaconstac app is a free download for both Android phones and iPhones. It also works on PCs as well as
Macs
. With the free version, you can create 1 code per month with up to 500 characters of text or 1 link.For $2.99/month, you can get 10 codes with unlimited text or links per month, with an ad in between each one, plus you'll get access to their analytics platform where you can see how many people have scanned your codes and what type of phone they used.Another great feature? You can create 2D barcodes instead of just regular 2D codes!
Link
 ZebraQR

If you are looking for a free QR code generator that is easy to use, fast, provides customization options, and is compatible with all major operating systems including Windows and Mac OSX, then ZebraQR is your answer. It also supports custom logos which can be used in the background.The downside of this application is that it has limited features when compared to other applications in this list. It does not support different shapes or sizes, however, it does have a scan speed of over 2000 scans per minute.
Free-qr-code.net
The free QR code generator for pc is one of the best free QR code generators on the web. It's a great way to make a QR code, it's very simple and easy to use, you just type in your data, define the size of the QR code and then click on generate!It does everything for you with no problems.The app iPhone-QR code-generator offers an iPhone QR code generator as well as an iPad QR code maker and there are other features such as selecting the color that suits you best or setting the transparency level or changing the border width.
Link
Visualead

The design interface is simple to use – just input the text you want your code to contain, and then you can generate a standard square or rectangular shape in either black or white.You can also select the background color for your code, as well as whether you want it to automatically resize depending on the size of its placement.A free version of Visualead is available, but if you're going to be using it often, upgrading to the paid version will give you access to advanced features like adding links, multiple colors, and logos.
Creates QR codes that are 200×200 pixels in size with a black background 
Can only create codes in 2 colors (black & white) 
Has advanced features like adding links and logos
Link
QR Stuff

Qr stuff is one of the best QR code generators for android and PC. There are several free online services that allow you to create your own custom QR codes quickly and easily with little or no cost at all.The first step in creating a QR code would be to upload an image file, which can be done by dragging the file into the design window or selecting it from a computer program such as Photoshop, GIMP, or PhotoShop.
Link
EasyQR

When you need a QR code, EasyQR is the best free generator for phones and PCs. Just enter your URL or text message to get a high-quality QR code that's ready to go. You can easily change the size, color, and type of code with just a few clicks.Plus, it generates animated codes if you want them! Simply add ?animated=true at the end of your URL. After pasting in your information, click Preview to see what your QR code will look like. If it looks good, click Generate Code to have a new one made immediately.
Link
Conclusion
We've compiled a list of 10
free QR code generators
that we found to be the best. We hope you find this helpful in your search for a free application, but if not, then feel free to suggest your best favorites.