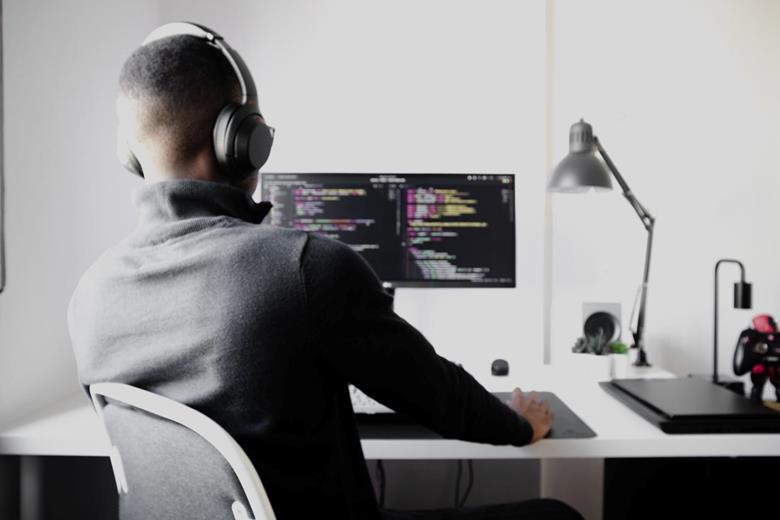 Web apps and advanced online sites are becoming increasingly popular in recent times. It is a front-end developer who makes sure that the usability and interface of the site are perfect for the customers. If you, too, want to join this work sector, keep reading!
Everything is becoming online these days, be it shopping or gaming. Hence, there is tremendous pressure on every brand to create a website or app that works flawlessly and impresses all customers. To gain such perfection in the app interface, businesses are looking for more and more front-end developers. Those who want to know what skills brands look for when they hire front-end web developers should read this blog until the end. So, delve into the article now!
What Is the Job of a Front-End Developer?
Before you find out how to pursue the dream, find out about the basic job responsibilities when working in this position. This job requires one responsible for the overall layout and interface of any app or website, or software.
To ensure that the website runs effectively on all devices, they create codes using various programs like CSS and JavaScript. This job requires a proper skill set, and if you are wondering what, we have covered that below!
Ways to Pursue a Front-End Web Developer Career
Here are some experts' tips to help you easily pursue your dream career:
Learn to code: This goes without saying that it is an absolute necessity to learn a coding language if you intend to become a developer of any sort. Thankfully, learning this skill does not require a lot of effort. If you have a sharp mind, then you can easily grasp the new skill.
Become knowledgeable: Whenever pursuing any career, you must become more and more knowledgeable in that field. You can always keep upscaling your knowledge by reading blogs and books on coding. You can also watch online videos or take classes on the subject.
Keep practicing: Once you have learned the skill, you cannot rest back. To start working as a professional, one needs to keep practicing to achieve perfection. The more you practice, the better you know how to create and fix a website interface.
Learn version control and command line: When learning how to become a developer, you should also know two other skills – version control and command line. The latter one will help you navigate the files and display them according to your needs.
Brush up your skills: If you want to become an expert in what you do, keep enhancing your skills. Keep watching tutorials and use the free or paid resources to learn in detail about coding.
Join a course: Learning all by yourself can take a lot of time, and you might go wrong somewhere. Hence, you should prefer taking help from the experts who already know much about the subject and can help you out with studying it. You can either go for an online course or an offline one, depending on your comfort zone.
Join an internship: Last but not least, try to get an internship in any startup. You can check the Fireart website as they often post job vacancies for a front-end web developer for hire at Fireart. Internships will help you gain expertise and be a better coder later.
Final Verdict
I hope that this article has helped you learn the apt ways of becoming a front-end web developer. Make sure that you do not hurry while acquiring the skills. Learn gradually and be a master of coding to start applying for jobs. You can initially begin working in smaller organizations. But once you are experienced, there's a lot of opportunity in bigger firms. So, when will you pursue your goals? Do share with us!