Tecno Telecom Limited (one of the largest mobile phone manufacturers in China) has ventured deeply into the android market with their high and low end devices.
The first one I was able to lay my hands on was the tecno n3 android phone, a month after I 'd already purchased the Gionee infinity smartphone. As a regular user of android phones I will like to say that some of these Chinese android phones I have personally used are no different from we used to have with other giant devices like the Samsung galaxy s2 and Sony Ericsson x10 that I have used at different times .
The main focus of this article is on the gaming experience obtainable with these Chinese phones. I have only used Gionee infinity, tecno n3 and tecno n7 and will be listing out some 3d games that worked very well with them, I will be of the opinion that the games listed below will also with Infinix X450 since it shares same features as tecno n7 .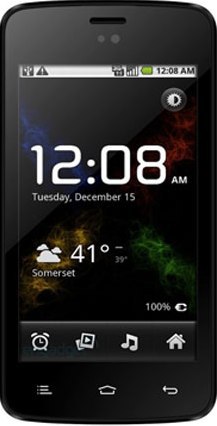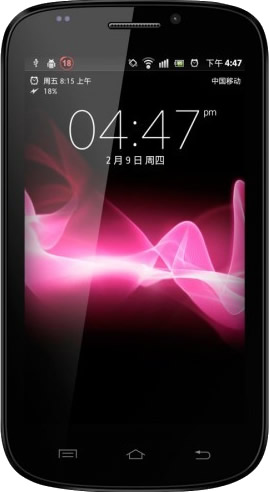 Must Read :

A web review of tecno n7 , Gionee Infinity & Infinix X450 Android Phones
3d games that will work fine with your Chinese Android Phones :
This is list is narrowed to tecno n3, tecno n7, gionee infinity and  Infinix X450 and comprises of only the games (includes; full screen, 3d and high definition) I have personally played on the named devices without experiencing any form of lagging, hanging, freezing and other abnormalities .
Raging Thunder – [ Free  & Paid ]
Description : Raging Thunder is a gut-churning, tyre burning racer giving you control over the most extreme muscle cars in the world! Race against time, CPU controlled opponents or up to three other speed addicts in this fast paced and exhilarating coin-op style racing game.
Strap yourself in and prepare for the most hardcore racing experience of your life!
Key features:
Online multiplayer
State-of-the art 3D graphics
Boost, draft and tackling physics
Customizable controls
Download Links: FREE  |  PAID
Grand Theft Auto 111 – [Paid only]
Description : Grand Theft Auto III comes to mobile devices, bringing to life the dark and seedy underworld of Liberty City. With a massive and diverse open world, a wild cast of characters from every walk of life and the freedom to explore at will, Grand Theft Auto III puts the dark, intriguing and ruthless world of crime at your fingertips.
With stellar voice acting, a darkly comic storyline, a stunning soundtrack and revolutionary open-world gameplay, Grand Theft Auto III is the game that defined the open world genre for a generation.
Features:
• Visually stunning updated graphics, character and vehicle models
• HD quality resolution
• Gameplay optimized for touch screen devices
• Custom controls for the mobile platform
• Countless hours of gameplay
• Gamepad Support for select USB controllers
• Integrated with Immersion Haptic Vibration Feedback
• Tailor your visual experience with new video display settings
Download Link [ Go here ]
Description : Temple Run redefined mobile gaming. Now get more of the exhilarating running, jumping, turning and sliding you love in Temple Run 2! Navigate perilous cliffs, zip lines, mines and forests as you try to escape with the cursed idol. How far can you run?!
FEATURES
★ Beautiful new graphics
★ Gorgeous new organic environments
★ New obstacles
★ More powerups
★ More achievements
★ Special powers for each character
★ Bigger monkey!!!
Download Link [ Go here ]
Fifa 12 by EA Sports –[ Paid ]
Description & Features : Featuring over 22 officially licensed leagues, 500+ licensed teams and more than 15,000 players. Take to the pitch with superstars like Kaka, Wayne Rooney, Gerard Piqué, Karim Benzema and more. From the English Premiership and La Liga, to the German Bundesliga and beyond – dominate your league and march toward glory in 32 authentic stadiums.
MATCH DAY MADNESS
Capture the passion and power of the world's most popular sport with unprecedented authenticity. This is the deepest, most visually striking football title ever. Feel every thrill on the pitch with your heroes, anytime, anywhere.
FANCY FOOTWORK
New control schemes let you handle the ball with greater precision than ever before. Master free kicks and penalty shots with full touch control. Get in the game with realistic 360° player movement and gesture-driven skill moves. Pull off defense-splitting passes, rifling shots, penalty kicks, and pro-style tricks.
Download link [ this link ]
Description : Speed junkies, slap on your helmet and experience some high-octane action! Zoom down the open highway and try to pass closely without crashing. Be stupidly irresponsible by breaking all your bones.
Download Link [ go here ]
FrontLine Commando –[free]
Description: As the sole surviving Commando of a renegade attack against a ruthless dictator, you are stranded on the frontline and hell-bent on payback. You must use all of your specialized skills to survive the onslaught of the enemy forces and avenge your fallen soldiers.
SEE AND FEEL THE ACTION
The ultimate 3rd person shooter with stunning console quality visuals, precise controls, advanced physics and destructibles. Jump in the heat of battle and push your Android device to the limit!
COMPLETE DEADLY MISSIONS
Emerge from destructible cover points to take down helicopters, jeeps and heavily defended enemy bases. Fight off increasingly difficult waves of enemies over a variety of combat mission types.
COMMAND AN ARSENAL OF DEADLY WEAPONS
Take to the frontline with an artillery of assault rifles, sniper rifles, shotguns, rocket launchers, med kits, armor and more!
Download Link [ Pick it from here ]
Nba Jam by EA Sports –[paid]
Description: Jam with your favorite stars from all 30 NBA teams in over-the-top, high-flying, 2-on-2 arcade basketball just like you remember it – and like you've never seen before!
PLAY NOW! PLAY CLASSIC! PLAY HEAD-TO-HEAD AGAINST A FRIEND!
3 modes of play let you ball the way you want:
• Play Now – Select a team and jump right into the ballgame.
• Classic Campaign – Defeat all other teams to win the championship, and unlock legends, hidden players, and outrageous cheats.
• Local Multiplayer – Go big head 2 big head against a friend via local WiFi or Bluetooth
Download Link [ get it from here ]
Description:
★ Operation explanation ★
With a cross key and an attack button, the magic button in the screen
I push forward a game.
■ HP, MP recovery
In the HP, recovery is possible by a Aid Box, meat to obtain on the way.
MP is restored with a bottle of the magic, magic medicine.
After uniformity time, Player recover automatically when I operate nothing.
■ Soul of the demon
The soul of the demon appears when I defeat an enemy.
The chief character is to collect these
I can give a strong attack.
■3 step's Attack
You can use stab-attack and jump-attack after normal-attack,
if you push a 'attack button' when your attack is successful.
■ Finisher
When you push the extra button,
I begin to save power and exercise a finisher when you push a button again.
When the blue gauge under the screen turned into purple,
Stronger finishers usually exercise it when they give a finisher.
■ Magic
You can use it for the first time by getting seeds of the magic.
A change is possible with an equipment screen.
■ A treasure chest, item
It is put everywhere.
It holds weapons and a armor and necessary items entering in various ways.
In addition, the treasure chest appears when You defeat all the enemies in the screen,
In pushing the attack button with tree bases, in water,
so there is the item which I can find.
Please find all items.
Download Link [ go here ]
Must Read : top 9 sites to download Applications 4 ur android /smartphone using Opera Mini
Concluding Lines : I did little config in my devices and can not account if that was the reason the listed games worked flawlessly with my devices. There are other games like tetris, brickbreaker, bubbles, zuma and few other ones I decided not to list cause they are just like regular games we do play on every other android devices.
Disclaimer :    Most of the description herein is just a direct lift of content from the google play links provided for each application, you can as well  follow the above links to read more description for each game as well as other review from users. I do not guaranty you in any way since I'm not affiliated to any .
You can drop your feedback below ! We love them