Java and Symbian phones may be long forgotten, but the memories they left with us can't be forgotten, definitely. It was really fun-filled back in those years when we visit sites like Waptrick.com, Sefan.ru, Toxicwap.com, Sharemobile.ro, and the rest of them to download free Java games, wallpapers, and even music (MP3).
Contents on these sites are available for free download. These sites were not actually well designed, but site design or interface wasn't the main focus in those years.
Well, some of these sites are still active (ex. Waptrick), and as expected, many of them are off the internet. Throwback to 5 – 8 years ago, sites like sharemobile.ro provided free apk files for Java and Symbian phones, while toxicwap.com provided a lot more content.
Currently, it is not advisable to download files from these websites anymore, as most files you'd find there are infected with malware and viruses. But you can still check them out for "memories" sake.
Top 7 Old Sites That Made Mobile Game Downloads Fun
This article is for old times' sake: If you need to download mobile games, apps, apks, and wallpapers, there are many new websites where you can get such content. Preferably, you should download mobile games and apps from your device's app store.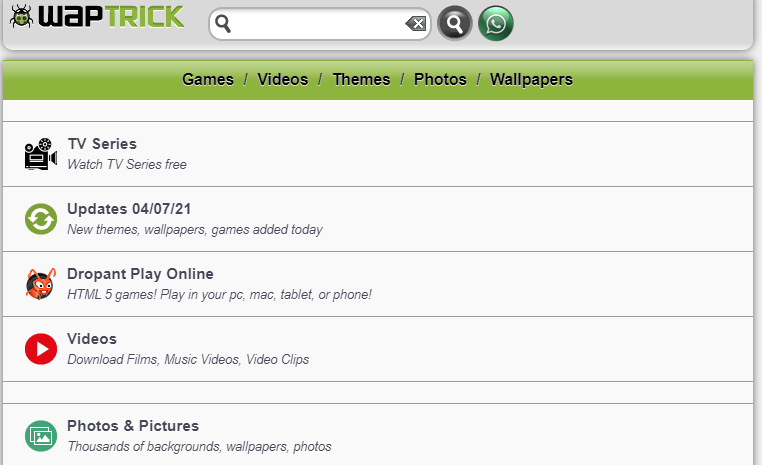 Waptrick was the go-to website at those times; it provided virtually everything; from Java games & apps to Symbian games & apps, and also wallpapers. More so, Waptrick has categories for MP3s, videos, wallpapers, and much more.
To date, Waptrick is still functioning, but the domain has moved from waptrick.com to waptrick.one, and it doesn't use HTTPS encryption. Interestingly, the website still maintains its mainstream simple interface; you can still download stuff from the site.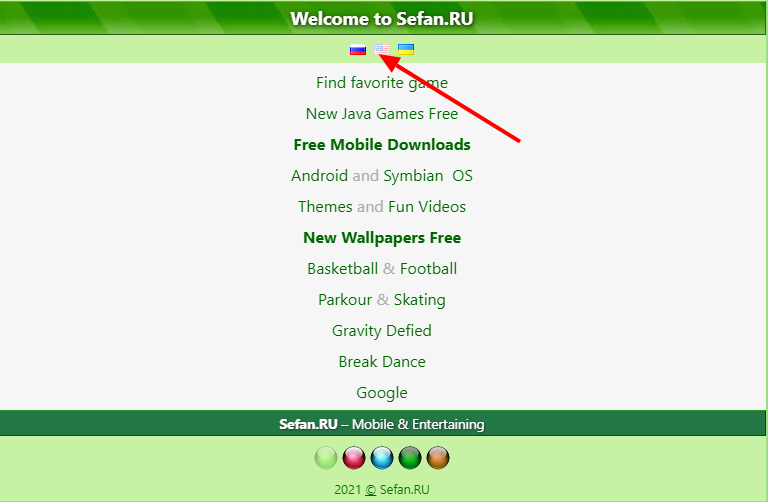 Sefan.ru is a Russian website and the site is designed to display its content in Russian language. However, you can change the default interface language to English by tapping or clicking on the England flag. You'd find the flag at the menu of the homepage.
There are lots of content to download from Sefan.ru. The site features a simple interface and loads very fast. Unlike Waptrick, Sefan runs on HTTPS protocol, and you can still download new stuff from the site.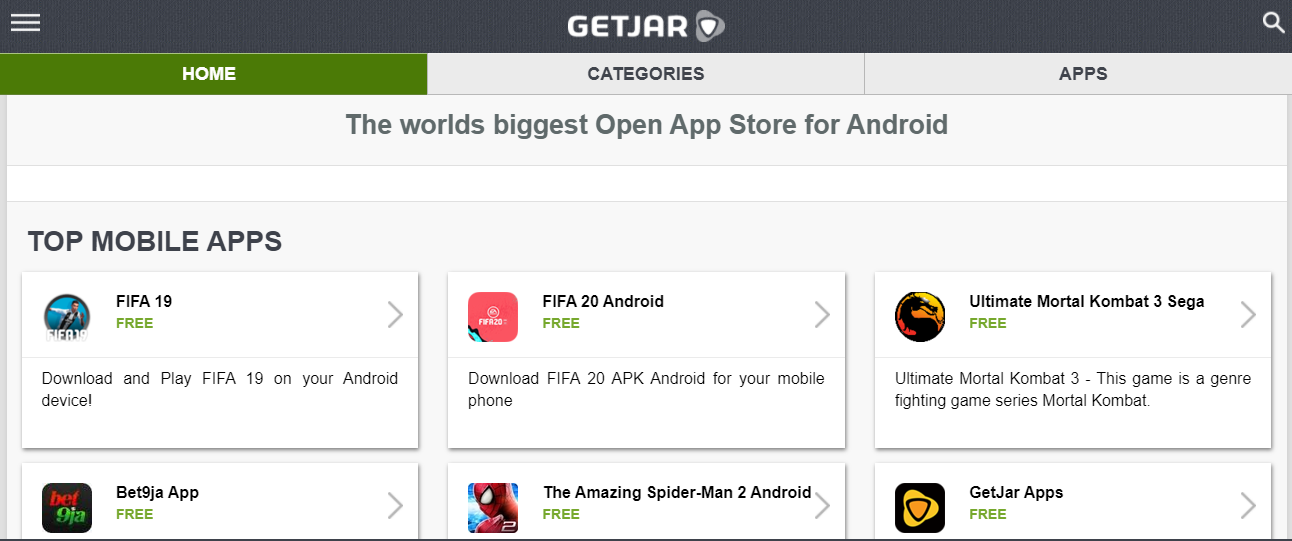 Get Jar went live in 2004 and competed with Waptrick as one of the best sites to download all kinds of Java games. This site is still very much functional and still gets thousands of daily visitors. Yes, it runs on HTTPS protocol, and you can download a lot of new stuff there.
As of 2016, Get Jar was the best site to download mobile games for Nokia S40 devices, and other feature phones like the Nokia 2700, Nokia C1/C2/C3, and Nokia X2. Currently, you can download Android APK files from Get Jar.
4. WapDam
Sadly, WapDam is no longer online; the site now redirects to the new Waptrick website. However, before it was redirected to Waptrick, Wap Dam was one of the best places to download Java stuff. It looked so much like Waptrick, featuring almost the same layout design and arrangement.

Anyone that used Nokia feature phones must have visited this site at some time. Toxic Wap is another old site where you can download mobile games, movies, and other content. The interface wasn't so intuitive and friendly, but that wasn't an issue then.
The new Toxic Wap website still receives hundreds of thousands of daily visits. However, you won't find those old contents anymore. Instead of toxicwap.com, the new site is toxicwap.tv and you'd find new movies there.
6. Sharemobile.ro
This was the alternative to 4shared back in those days. Sharemobile.ro is a site where you will find virtually any application you need to download to your phone. The site hosted a lot of apps; however, some of the apps hid malware and viruses.
Well, currently, the site is no longer accessible; it has long been deleted from the internet. The sharemobile website was last active in 2017. If you loved sharemobile.ro, you can switch to other newer file-sharing services.
7. Wapday
Wapday is not different from the other ones mentioned on this list. It is an old site (no longer available) where you could download Java apps and games. The site is similar to wapday in many aspects. Contents on wapday included themes, games, apps, movies, and music.
What More?
There are many of these sites; most of them have been redirected to other domains and some are now used for other uncultured purposes. If there are more of these sites you still remember, feel free to comment them below. Hopefully, this article brought back some interesting memories and also left a smile on your face.