Its amazing how after making a wonderful gadget like the blackberry, the RIM tech always seem to skip this very important feature that every device should have "A radio".  It could be a local recieving radio or one with an internet capability and can connect to almost all frequencies in the would.
Since this feature is not provided by defualt, there are some apps which gives you radio on a blackberry completely free of charge. YOu can listen to over 10000+ local and international stations on your blackberry.
Whether its blues or R n B. These apps got you completely covered. So get ready to take off that shoe and relax as your turn your smartphone into your personal radio
Apps to Listen to Radio Broadcast on Your blackberry Smartphone
This is so far the best app to use to listen to radio. It provides both international and local stations for every country.Radio for blackberry gives you over 55000 fully searchable talk, music etc.
It also enables you listen to mp3 files on your device or SD card. To get this app, simply goto your blackberry app world and search " Radio for Blackberry" Or click this link here to download it staight to your phone Radio for blackberry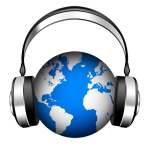 Jaras FM is the first and only blackberry FM radio application in the middle east. Listen to live music using WIFI or  GSM network. You would get access to the latest news, entertainment, shows, gists etc. anytime anywhere with just one clicke.
This is completely free. To get this app, simply goto your blackberry app world and search "JarasFM" or click this link
here
to download it straight to your phone.
There you have it! Your blackberry device is now a hand handle radio.
Did you find this post helpful? then share it to all your friends on any of the social networks below. If you have any question or request. Leave a comment.