Learning can be challenging. But fortunately, there are many programs available today to make it easy and fun. The most popular of them you may find in this article.
Power Planner
The Power Planner is a homework and study app with many features to help students stay organized. Students can enter class schedules and room locations, pin a schedule widget, and receive automatic assignment reminders. It also has a GPA calculator and other student-focused features.
It supports using artificial intelligence (AI) and machine learning to improve planning and forecasting processes. It also lets users copy previous plans for fast simulations and rolling forecasts.
Easy Study
The Easy Study is a program that helps you organize your studying schedule. It allows you to set the subjects that you want to study each day of the week. It also offers a variety of features for creating a custom study plan.
It is essential to take breaks when studying. Taking a break every 15-20 minutes will help your brain retain the information. Another effective study technique is surveying the material, looking at headings, words in bold print, and diagrams.
WowEssays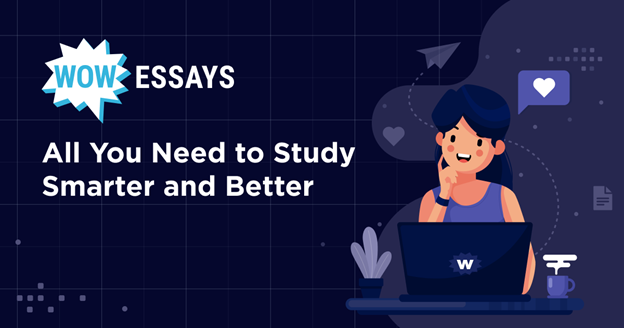 In addition to offering a vast database of free essay samples, WowEssays also provides custom writing services for any academic paper, from high school essays to dissertations.
The company has a solid online reputation, and its money-back guarantee, content originality guarantees, 24/7 customer support, state-of-the-art privacy policy, and payment safety guaranteed by PCI DSS compliance all add up to an overall impressive package of services that makes this service an excellent choice for those who need academic help from professional essay writers.
Their pricing system varies depending on the type of paper and academic level (high school to professional), but it is reasonable. When you place an order, you can choose a writer from the list of available experts.
Exam Countdown Lite
Exam Countdown Lite is an easy-to-use exam timer, reminder, and test schedule app. It works for students of all levels and stores your exam dates in one place. It also provides various features for organizing your schedule, including color-coded icons and detailed notifications.
The 5-star rated app is used by millions worldwide. It's the must-have app for ALL students preparing for exams, tests, coursework, and homework deadlines.
Chegg's Flashcards+
Chegg's Flashcards+ allows users to create and access educational flashcards. The app offers over 500 million flashcards and a massive repository of pre-made ones. It also offers online tutor help, textbook rentals, and writing & citation tools.
It's important to note that while Chegg offers many features, most of them are only available for a monthly fee. This includes step-by-step textbook solutions, homework questions answered, writing and citation tools, and exam prep.
XMind
XMind is a mind-mapping software that helps to organize ideas and create stylish presentations. It offers multiple structures to produce fishbone diagrams, tree tables, org charts, and concept maps.
It is possible to customize XMind's appearance by choosing colors, borders, shadows, and opacity. It also lets users personalize the program by adding icons and symbols.
Enterprises have distinctive business wants, so finding a one-size-fits-all software solution is complex. Be sure to investigate every branded application thoroughly to determine if it matches your business wants.
Study Skills Worksheets
Study Skills Worksheets are an excellent tool for homeschooled high school students to develop effective study habits. Using these tools and strategies, they can become prepared learners who can take control of their education.
Practice memorization skills with these worksheets, designed to help kids memorize lists, numbers, and more. These fun and interactive sheets are also timed, which allows students to practice thinking fast and smartly.
Make these worksheets more meaningful for students by integrating them with the current curriculum. For example, if you teach them how to make flashcards, use words they're currently learning in their classes.
StudySmarter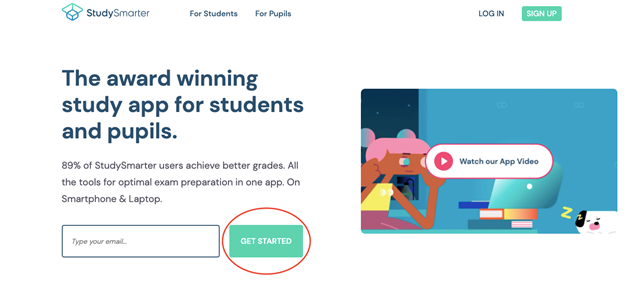 StudySmarter is a leading edtech start-up that provides an intelligent learning platform. The company was founded in Munich and first published its content-agnostic learning platform in 2018. It claims to empower millions of learners to reach their educational goals using state-of-the-art technology.
The company offers a variety of features, including lecture notes, flashcards, summaries, learning with friends, and statistics. Moreover, the platform supports various languages and suits students of all levels.
Study Bunny
Study Bunny is a free productivity app that allows users to set up daily "to-do" lists and study with flash cards. It also has a timer and tracks the user's studying sessions on a colorful tracker.
This program uses the Pomodoro technique and is designed to help students stay focused and productive. The application also features a happy meter mode that increases motivation to continue studying. It's available for iOS, Android, and Windows devices.
We hope you enjoyed our selection and found the tools that are right for you!