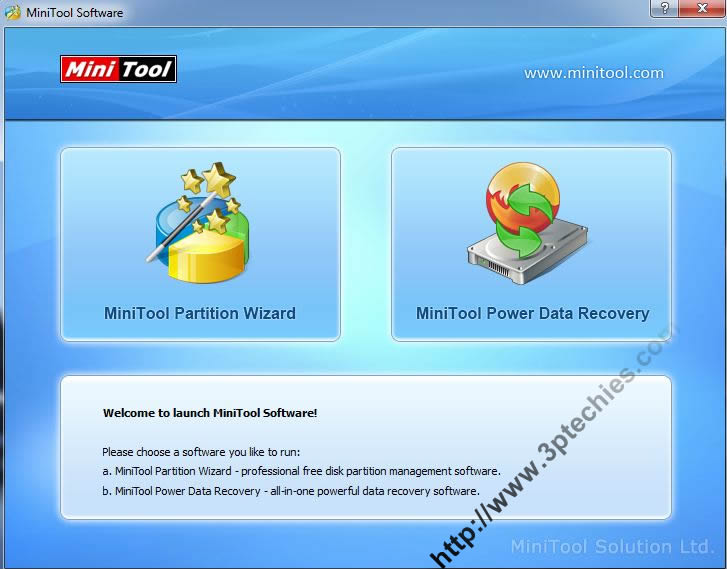 I wrote my very first article on how to increase the internal storage of Samsung Galaxy Y Duos long time ago when I was still using it.
Today, I have decided to make an improved post on same topic to extend the help to others who might be using other models of android phone and devices.
Low memory notification is like an epidemic and has become so synonymous with low end brands like Huawei, ZTE, Tecno, Gionee, Infinix and even most low end Samsung and HTC phones.
Android as an operating system needs a lot of internal storage to accommodate the many application and/or games the users graves for.
This tutorial should help you resolve low internal memory issues as well as create room for you to install other necessary applications without being bordered with the low internal storage of your phone.
Tools Needed for a Successful Operation
Since there's no way we can actually increase the very internal memory that came with the phone, we are going to be using part of our external SD card to complement the one that came with our phone.
Under listed are the required steps and/or tools for this action to be completed successfully without errors.
Your android phone must be rooted (See How to root any android phone or devices)
Your external sdcard must be 2GB and above
You must have a memory card reader ( can also use USB modems and memory card adapters)
A computer with MiniTool Partition Wizard installed
How to Perform the Internal Memory Increase
Now that you have gotten all the tools ready, it is time to go ahead to the real stuff "increasing the internal memory of your android phone or device".
Follow the following steps carefully to avoid any form of error.
Part A
Preparation
Download root checker app from Google play store to confirm that your phone is already rooted
Remove the sdcard (memory card) from your phone and attach it to the card reader or adapter
Connect the card reader (with the sdcard attached) to the computer and backup all your files by ==> Right click on the sdcard ==> Select copy ==> Paste on any chosen folder of your choice.
Confirm the drive letter of your memory card in the computer and take note of it (Usually F: in most modern laptops with double HDD partitions)
Part B
Partitioning your Micro SD Card with the MiniTool Partition Wizard Software
With your memory card already connected ==> Launch the MiniTool Partition Wizard Software from your start menu or desktop
Select  MiniTool Partition Wizard from the first welcome screen
From the list of storage devices displayed ==> Right click on your Micro SD card and select delete (Your memory card should be identified by the name or drive letter eg. Removable disk, f: etc.)
After the delete action ==> Your memory card will be displaying as unallocated
 Right click on your memory card again and select create. A pop-up box will open giving you options for making partition
Select the partition as primary and file system as FAT (if your memory card is less than 4GB) or FAT32 (if your SD Card is more than 4GB).
Leave out about 480MB or more space (Depending on how much space you intend adding to your internal storage) for creating the next partition.
Select done and ==> right-click on the unallocated space again and ==> select create as primary ==> and choose file system as EXT2 ==> use all the remaining drive space for this very partition.
Select ok and ==> Locate apply changes from the top menu and click on it.
Wait for the process to finish and then ==> restore your files back to the very first partition (the FAT or FAT32) you created as the EXT2 one will be used as an internal memory by your android device.
Part C
The Real Deal and Automation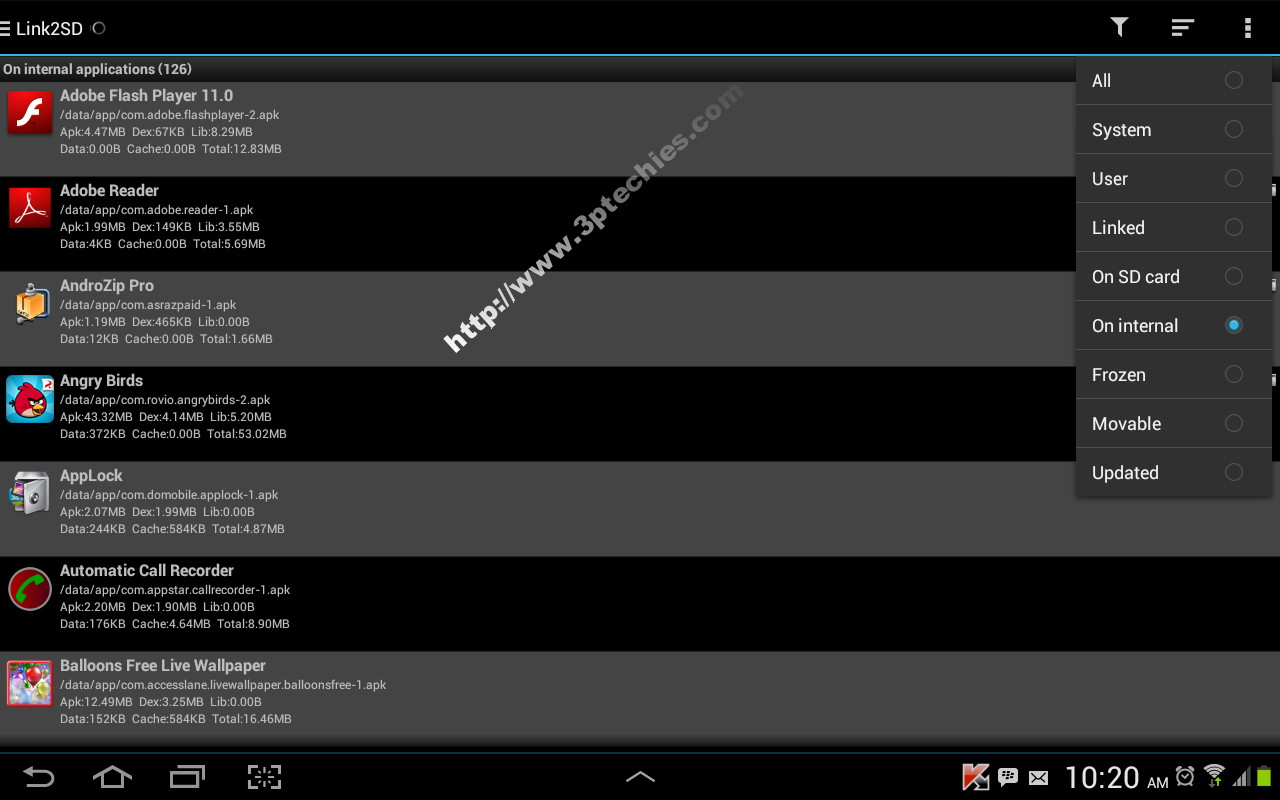 This is the easiest part of this whole experiment (tweak and tricks), as we are going to need only few steps to get the whole stuff completed and placed on automation.
Insert your memory card back to your phone
Download and Install Link2sd app from Google Play
Launch the Link2sd app and ==> select ext2 as the file system of your second partition when prompted.
From the application top right menu ==> tap the tube-like icon (as seen in the pix above) and ==> select internal
Select all listed application using the multi-select option (as seen in the pix below)
Tap on the "vertically aligned triple dot" icon on the top right menu to unveil the option key and ==> select create link
Leave all the selected actions (ie; link application file, link library files, etc.) and ==> click OK when done.
Tap on the option key again and ==> select settings
Navigate to AUTO LINK  and ==> check all the boxes there
 Locate Native APPS2SD Settings and ==> change your install location to External
Now you've got it all set and properly automated. Do not forget to allow super user access when prompted by the system.
Update! August 2015.
How to Increase Internal Memory of Android & Stop the Annoying Low Memory Storage Warnings Without a PC
With the influx of low-end android devices in today's mobile market, the need for this guide became necessary as low memory warning, lags, storage errors and the likes has become synonymous with some low-end android devices.
The difference between this updated section and the MiniTool guide is that while that of MiniTool requires you to use a computer, this part doesn't need a computer and/or any external media.
Tools Needed
To correct the low storage warning on your device without a PC, you'll need the following:
A rooted android phone (Your phone must be rooted already. See how to root android W/O a PC)
ROEHSOFT RAM Expander (SWAP)
A free storage space on your SD card (4GB and above with about 800MB+free storage space recommended)
How to Increase Internal Memory & Stop the Insufficient RAM Bug
Google ROEHSOFT RAM Expander Pro (SWAP)
Install the App from the APK file
Give Root Permission and Select your language
Use the SWAP FILE Slider and select the amount of partition you want (150-300MB recommended)
Use SWAPPINESS Slider: By setting the swappiness value, you can control the behavior of the kernel, the higher the value the more is outsourced
Tick AUTO RUN and SWAP ACTIVE and it will take some time creating the needed SWAP file according to the size you have selected from the options above
Hurray! The Insufficient RAM & Low storage warning is gone for life.
Drop your opinion if there's any difficulty with the updated and/or earlier version of this guide.