Squarespace is another impressive CMS platform that has gained popularity and wide usage even among bloggers. The only part that could be annoying is when I see some persons still using a sub-domain name for such awesomeness.
This short tutorial will guide you towards setting up a custom domain name for your Squarespace CMS blog or website. Just follow the steps below depending on your domain name registrar and hosting panels.
For Cpanel Users
If you already have a domain name as an add-on or currently hosted on dreamhost, siteground, network solutions, bluehost, hostgator, arvixe, atspace, site5 and/or any other hosting company with Cpanel, direct admin or any other dashboard with advance DNS control option, then you are good to go from this point.
Log in to your website cpanel

From domains panel ==> Locate Advanced DNS Zone Editor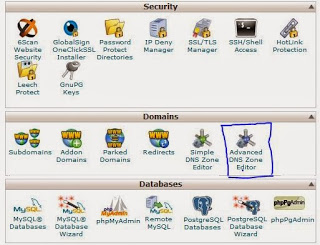 Select the domain name you intend using from the drop-down list
Create a "CNAME" record to point to ext.squarespace.com
Eg. Assuming that you have already purchased a domain name, lets say www.3ptechies.com, your values will be as follows;
CNAME (Alias) = the top level domain name or sub-domain you intend using. (eg. www.3ptechies.com, blog.3ptechies.com, store.3ptechies.com, etc.)
Pointing to = ext.squarespace.com
TTL = 14400
See the image below for a demo.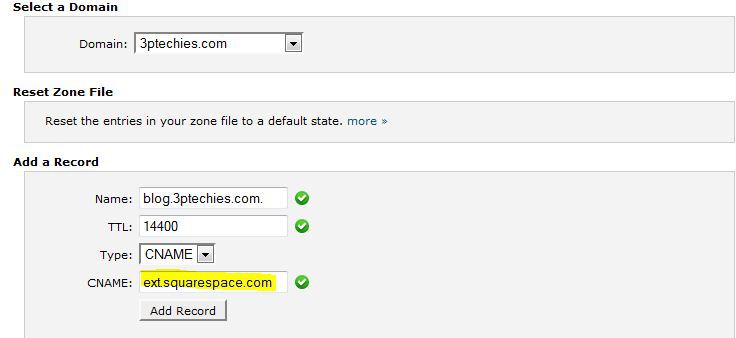 Tap the "Add Record" button to save your settings
Log in to your Squarespace account management dashboard
Locate and click on the Settings icon ==> Domains as seen below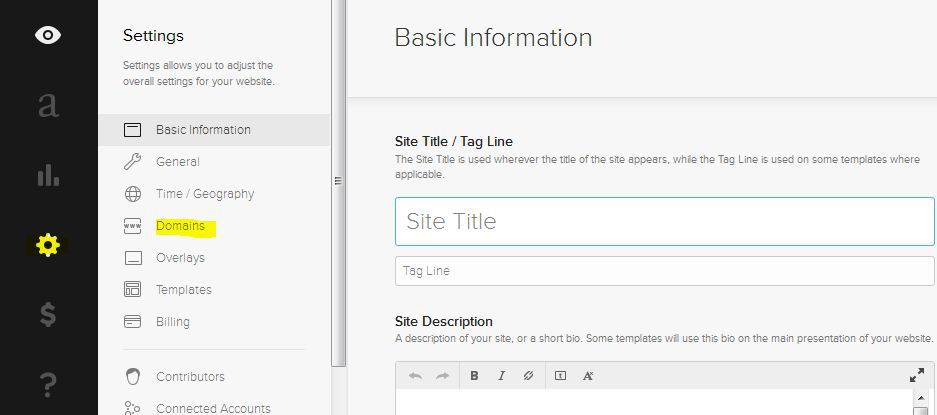 From the topmost right corner of the page locate and click on Link Existing Domain button to add your custom domain name (always add the www version for top level domain. eg. www.3ptechies.com, blog.3ptechies.com, etc. depending on what domain name you intend using).

Allow some few hours for proper DNS changes
Your site is now mapped to a custom domain
For GoDaddy Users
If you purchased your domain name from GoDaddy, Enom, NameCheap, Namesilo, name.com, register.com and/or other top reputable domain name registrars with DNS and advanced DNS tools, this guide should serve.
But for this tutorial, we are gonna be using the GoDaddy management panel.
Log in to your GoDaddy account management dashboard
From products menu, hover over "Domains" to unveil the "domain manager" (below; where you have manage now)
Select the domain name you intend using and click on "Edit Zone"
Create a "CNAME" record to point to ext.squarespace.com (Refer to our previous examples above)

CNAME = www, blog, store, news, etc.
CNAME Value = ext.squarespace.com
Choose I hr for the TTL value
Save Zone and proceed to the final steps
At this point, your domain name can be linked but won't redirect properly (Assuming that you are using the top level domain). So in order to force the http:// version to redirect to the www version, you need complete the setup by;
Go back to your account management dashboard
Select the appropriate domain name and and click on Settings ==>hover over Forwarding and select==> Manage

Click on Add Forwarding and select http:// as your Forward to value
Add the www version of your domain in the Forward To area as seen in the pix below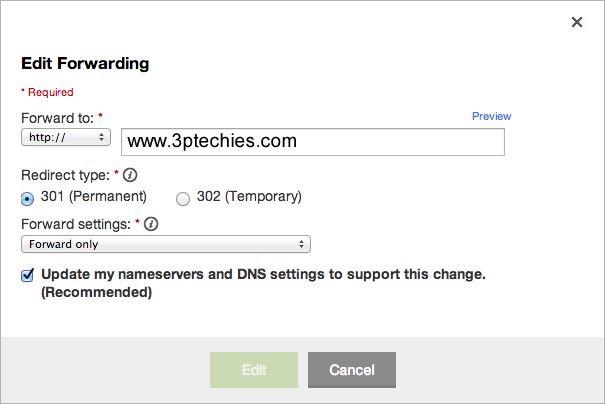 Set the Redirect type to 301 (Permanent) and the Forward Settings to Forward only as seen in the above image.
Update DNS settings and exit
Log in to your Squarespace account management dashboard, click on settings => domains ==> link existing domain and Add button as already described above.
Your custom domain name is now mapped to Squarespace and should start working in few hours time
Feel free to drop your questions, kindly share this with your friends too.