Last month was awash with news of various infections, cyber attacks and ransomware distribution by malicious persons. We were mostly touched by the story of Wannacry ransomware infection and the various data breaches that came along with it.
As a response to these attacks and in a bid to encourage our readers to treat the issue of systems security delicately, we are launching a three weeks giveaway of Kaspersky internet security program.
Twenty persons would be given a full year (365) uninterrupted access to Kaspersky internet security suit at the end of this giveaway exercise.
Our choice to go with Kaspersky internet security suit is not unconnected with its proven track-record, top-notched tools, and superior protection.
The giveaway exercise is solely sponsored by Obasi Miracle, a senior editor at 3rd Planet Techies and one that cares so much about security and privacy protection.
About Kaspersky Internet Security
Kaspersky Lab (creators of Kaspersky anti-virus, internet security, and total security) has been in business since two (2) decades and are one of the best in PC protection apps.
As an award-winning designer of security suits, Kaspersky Lab has secured millions of PC and mobile devices world over. The internet security program is their tier 2 app and works flawlessly for securing PC and mobile devices from various security threats and/or vulnerabilities.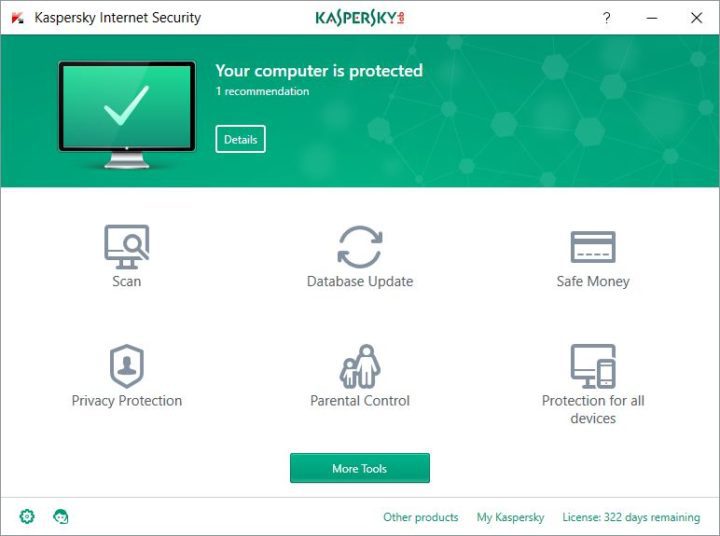 Kaspersky internet security takes PC protection higher than just the basics by; securing your online shopping experiences, protecting you from email viruses, intrusive banners ads and malicious programs.
Kaspersky Safe Money technology (one of their internet security features) lets you shop online securely by automatically launching a secured (and no-nonsense) browser each time you open a highly sensitive platform such as internet banking portal, digital currency portals, and the likes.
Their online privacy tool is second to none as it features a free VPN add-on that lets you visit websites without being spied on. There's also the privacy browser, webcam control features and lots more that are deeply integrated into the program to help you stay safe online.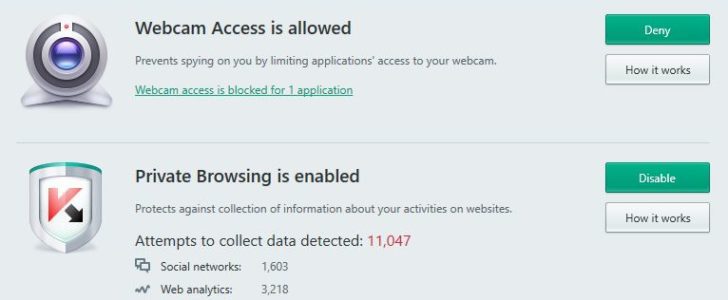 Their real-time web scanner, Rootkit Malware scanner, real-time PC protection, stealth scanner, and parental control tool does well enough to complement Kaspersky Internet security app.
The Giveaway Rules
Courtesy of our freebies offer, this is going to be our eighth public giveaway and would run for three (3) weeks (Ends on 27th June, 2017). The winners are going to be contacted via email for a single Kaspersky internet security license code.
Warning: Please do not take part in this giveaway exercise, if you are going to attempt sharing the license code given to you to someone else or will attempt using it on more than a single device.
The giveaway rule is as simple as ABC.
Share this page publicly to your social media circles using the share buttons below.
Drop a comment below relating to Kaspersky Lab or internet security programs in general.
Pick a winning number between 4 and 800 (both inclusive). The number is to be written above or below your comment; eg. "#24. I have used Symantec and Comodo security products in the past and wouldn't mind giving Kaspersky internet security a shot".
The 20 winners would be generated using the free random integer generator tool at random.org. Where a chosen winner failed to comply with the rules, we'll substitute with users with "the best comments."
Remember to like/follow our Facebook and Twitter pages for regular updates and tech giveaways.
Giveaway Update: Wednesday June 28th, 2017.  This giveaway is ended and winners have emerged. We expected much more participation as a result of the recent cyber-attacks, but we have a better part of our audience using a good internet security app already.
The random.org tool marched few winners while we complemented it with random options judging from comments/social interactions. The winners has been contacted for a valid Kaspersky internet security license code and would receive a mention during our next giveaway exercise.
Thanks again for your patience, social promotions, cooperation and comments all along. We all at 3rd Planet Techies heartily appreciate your sincere contributions.