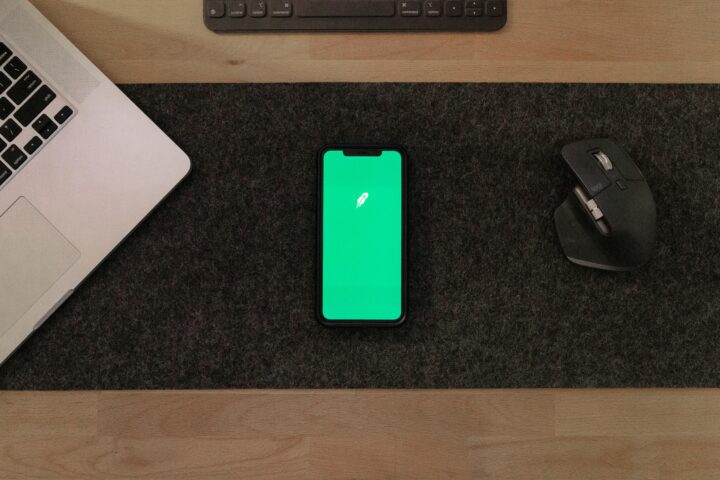 In today's fast-paced and interconnected world, providing employees with a holistic work experience is crucial. High employee motivation results in improved productivity and engagement allowing you to retain top talent. Software-as-a-Service (SaaS) is a helpful tool organizations can leverage to enhance employee satisfaction. SaaS serves as a suitable platform for multiple employees to work together- especially in the rapidly growing hybrid work models.
Due to its ability to offer high collaboration and accessibility, the need to use a cloud-based system for increased productivity is now more than ever.
A viable example of a SaaS product used by businesses daily is asset management software. It is one of the most critical components of everyday business operations, such as employee offboarding, or audits that directly impact employees.
SaaS organizations provide reliable solutions to handle employees' asset management needs critically, and ensure that employees can perform efficiently. Let's look at some ways in which employee productivity can be increased at the workplace:
Efficient project management:
With the help of a project management tool, your employees can collaborate better and inculcate the spirit of teamwork at the workplace while working together on several projects. Asset management software is such a tool as it allows employees located in several locations to manage and prioritize projects based on their urgency.
In this way, different employees working on the same project always know its targeted outcome and can collectively track its progress over time. Not only does this help avoid confusion among employees but gives each other a real-time perspective of the shared responsibilities and tasks.
It is essential for employees to stay updated on the tasks assigned to them. Cloud-based products make it convenient for employees to stay updated with critical happenings by allowing them to tag each other in important tasks.
The employees know when an important deadline is approaching and when to do a particular task- such as sending an asset for repair. Employees instantly receive a notification when alerted which helps foster seamless communication and enhances collaboration for efficient workflows.
An asset management software allows your organization to effectively adopt a hybrid work model as several employees can simultaneously work on the same account- facilitating better communication. With this capability, employees can work remotely easily- eliminating geographical constraints- and still stay connected with business operations.
Moreover, organizations do not require an in-house system, saving costs and time. This makes it easier for organizations to scale up and provide employees access to the right resources.
Improve your organizational efficiency with a positive SaaS environment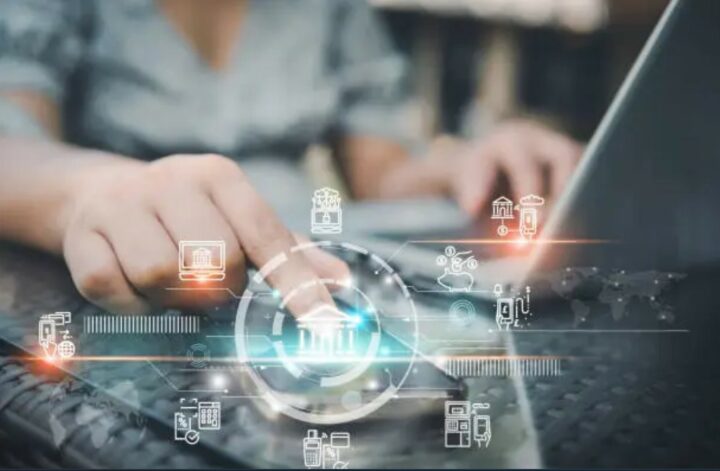 Imagine- you are running a large business and employing thousands of employees. But would it not be a huge hassle if you have to manually record each employee's data and assets assigned to them?
Using SaaS in this scenario is helpful as it helps your organization manage employee devices better- increasing overall business productivity. Here are some ways SaaS helps improve employee experience:
1.    Enhanced data security
Guaranteeing data protection is the cornerstone of developing a good relationship with your employees. Employees' personal and work data needs to be well-secured at all times to develop trust amongst them and ensure that your data is not compromised. Cloud providers invest significantly in advanced security measures so that the underlying infrastructure can be protected from potential breaches.
One of the common ways asset management software secures your data is through password-protected sign-in i.e., only authorized employees can access the account. Employees are notified with authentication codes with every single sign-in which ensures that no outside person can log into your account.
Every SaaS product comes with enhanced data encryption minimizing the risk of data breaches. These two factors make your software GDPR compliant meaning that your software provider is responsible for protecting your data and staying in line with the international best practices.
2.    Customized user experience
Tailored user experience is the key to having a satisfied workforce and improving productivity. Cloud-based platforms provide great flexibility to users so they can have a personalized experience with the user interface. Users can add or move widgets and customize their dashboard based on their personal preferences.
Not only this, but employees can set permission rights based on their role and department, so they have access to functions specific to their job. This degree of customization helps keep the employees focused and saves the time needed to look for assets relevant to their department.
Moreover, employees can enable specific alerts based on their needs to avoid missing out on important updates. For example, if your employee wants to be notified every time an aging asset is disposed off, they can enable alerts and remain up-to-date.
In this way, employees never miss out on any deadlines and ensure timely completion of tasks assigned to them. Having a user-friendly interface is highly beneficial as it allows each employee to have a unique experience while connecting, collaborating, and performing tasks effectively.
3.     Increased transparency
Employees are the most valuable assets of any organization and trusting them is the first step toward developing a productive work environment. Having a transparent system helps develop a deeper visibility into your assets, and identify how assets are being used and whether they require disposal or replacement.
Also, having a centralized repository is highly useful for employees because they can access all the asset data from one place. The ability to search easily for required assets helps improve employee efficiency as they do not waste time looking for what they need.
For example, an operations manager can see the current availability of the logistical equipment to make a decision about procuring new ones. Therefore, a holistic asset database helps establish sound workflows for employees and achieve higher efficiency.
4.    Better device management
Businesses having a hybrid workforce can leverage the device management capability of asset management software. This means that the IT team has access to the employees' data entered into the asset management system, so employee onboarding and offboarding can be managed smoothly.
Assets, such as laptops provided to the employees, can be tracked so your team can quickly identify the distribution and custody of high-value assets. This helps prevent the loss or misuse of devices, and streamlines device allocation processes, creating a more efficient and organized work environment.
In addition to this, if an employee leaves the company, SaaS asset management systems help track their off-boarding for retrieval and reallocation of the assigned devices through alerts. This helps ensure a smooth off-boarding process that in turn improves employee retention rates.
SaaS revolutionizing asset management for enhanced employee productivity
Saas technology is designed to offer maximum flexibility to employees and boost their productivity. SaaS offers several benefits that improve employee accessibility, opportunities to personalize their work experience and make data-driven decisions pertaining to their role.
Therefore, investing in a SaaS solution allows organizations to harness the full potential of technology and foster a positive work culture for employees.