Nose hair trimmers are quite an important gear for some of us – they are the best way to take care of the hairs that grow inside one's nose. People seldomly use nose hair trimmers to shave their nose hair, instead, they pluck the hairs with their hand, and that could cause injuries.
In the same way, using sharp objects like razor blades or scissors to remove noise hair can be very dangerous as you could inflict serious injury on yourself. With all that is said so far, it is quite apparent that nose hair trimmers are the best tool for removing nose hairs, and the M-9 nose hair trimmer is one of the decent premium options you should consider.
M-9 Electric Nose Hair Trimmer Overview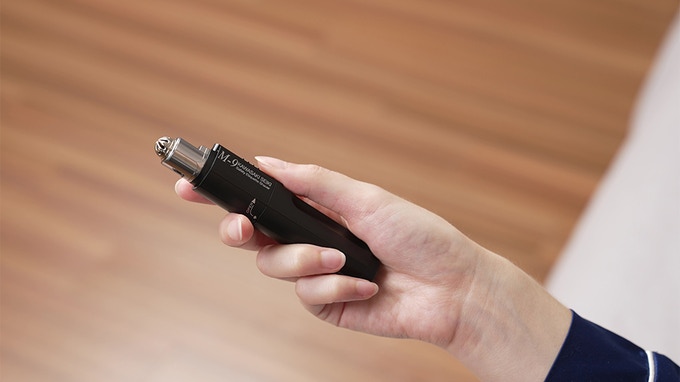 Just as it connotes, this device works to remove noise hairs safely without inflicting you with any injury. It is dome-shaped, promotes healthiness, and can also be used for your beards. More so, the design is quite appealing; it is lightweight, and anyone can use it right out of the box.
This noise hair trimmer totally eliminates the need for using tweezers or tiny scissors. Yes, M-9 functions with blades, but the blades are invisible, externally. The design is carefully crafted to ensure the optimal comfort of anyone using the tool. Below is a concise review of this powerful, portable nose hair trimmer.
Unboxing and First Impression
Just like the electronic bracelets we got some years back, the M-9 Electric Dome-Shaped Ergonomic Nose Hair Trimmer was well packaged in a premium box with a fancy black pouch, user manual, spare blades, cleaning brush, etc.
Opening the box was super easy, just like connecting and testing the unit. The user manual is simple and precise; hence, can be used by even an absolute novice.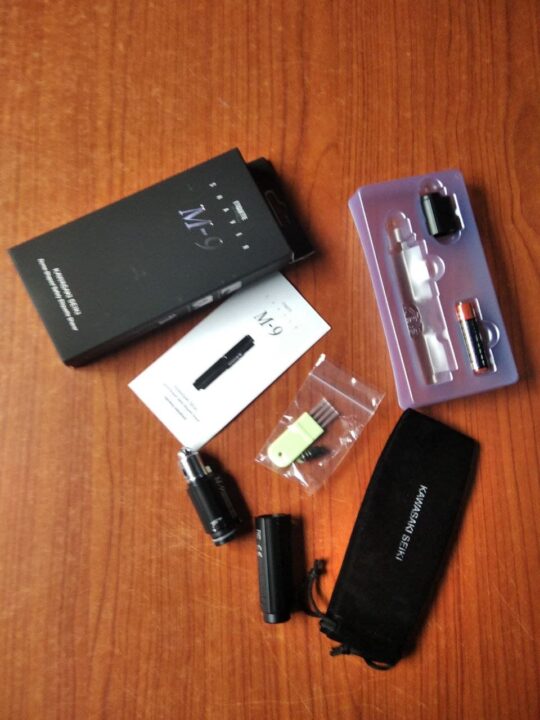 As seen in the unboxing photo above, the stuff you're going to see inside the box are:
1 x user manual
AA batteries
Spare blades
A carrying case
The M-9 trimmer
1 x cleaning brush
M-9 Features and Specifications
The Features:
Ergonomic, dome-shape structure
Premium nickel anti-bacterial coating
Soft-line curved finish
8700RPM motor
Uses 1x AA battery
Non-glare black plastic material
Splash proof
The Specifications:
Product Name: KAWASAKI SEIKI Etiquette Shaver
Product Model: M-9
Material Body: ABS = copolymer, Dome frame = coppered metal, Blade = stainless steel
Motor rated voltage: 1.5V DC
Motor rated speed: 8700 RPM
Dimensions: 12.5 x2.5 x 2.0 cm
Weight: 54g (battery inclusive)
Battery: Manganese battery R6 (AA battery)
What You Should Know About The M-9 Nose Hair Trimmer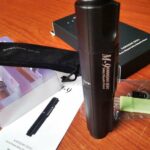 This hair trimmer is quite easy to use, thanks to the lightweight, intuitive design structure. Interestingly, you can use this trimmer to shave your sideburns, eyebrows, and ear hairs. Yes, it is a multi-purpose trimmer that works for all those aforementioned purposes. After a shave, you can clean up your M-9 by rinsing the dome-shaped head inside sink water.
M-9 is splashproof, internally waterproofed, and the body is made with rubber. So, there's no negative effect for rinsing it inside water after a shave. More so, that helps to keep your trimmer neat and free of any possible contamination.
Furthermore, you could use the brush (available inside the box with your M-9) to deep clean the head after a shave. This nose hair trimmer edges over other alternatives in the market by hiding out its blades and flaunting a modern and minimalistic look.
How To Use M-9 Nose Hair Trimmer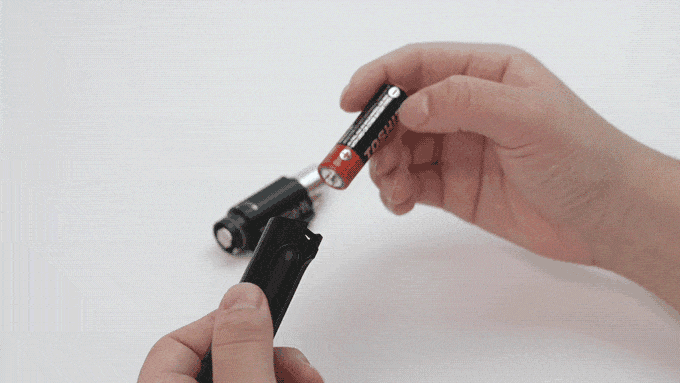 Interestingly, you don't need AC electricity to power your M-9 nose hair trimmer; it works with AA batteries – just one anyway. So, here's how to put the M-9 nose hair trimmer to work.
First Step: Unbox the trimmer, open it from the bottom area, and insert an AA battery. After inserting the battery, close the bottom.
Second Step: Press the "On" switch (found at the detachable bottom cover) to turn on the device.
Third Step: Start trimming those hairs! Once the device is on, you can start trimming your nose hairs, sideburns, or eyebrows. Trim carefully and gently, following the skin's curves for the shaving areas.
Fourth Step: Rinse off the head after shaving. You can as well detach the hair and brush off the little hairs that may be found inside.
Note: Before you repackage and store your M-9, ensure that it is completely dry, with no water droplet left on any part of the body.
My M-9 Nose Hair Trimmer Review and Verdict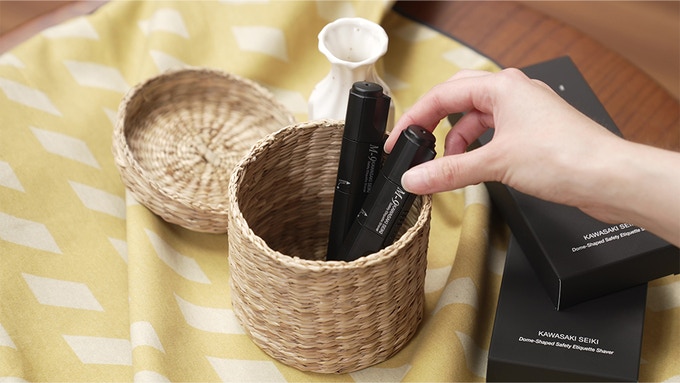 In an actual sense, the M-9 trimmer is an upgrade from its predecessor, M-7. It comes with a bunch of improved features and provides more comfort. M-9 nose hair trimmer works perfectly for its purpose, and it is almost noiseless when in use.
This device is ultra-lightweight, weighs just 0.12lbs (with the battery inside). The fact that you could use this trimmer in other places – not just for nose hair trimming – makes it a universal gear for everyone.
In fact, it should be the next handy gadget to add to your bathroom shelf, just like I've done and now enjoying the improved experience.
Summary:
Conclusively, M-9 is a handy nose hair trimmer with premium looks, advanced features, and is ultra-portable to be carried everywhere you go. More interestingly, it doesn't need AC electricity to work; so, you can move with the trimmer everywhere you go and use it any time you wish.
So far, the experience has been great as the technology is worth the hype and can be supported via this Kickstarter page.