Although anime movies and shows have been around for some decades now; they seem to be gaining more recognition currently, and this is not unconnected to the advent of anime creation software apps. With the help of these software apps, it is possible to create stunning 3D anime characters and compile a full anime video clip or movie easily.
Over the years, many software developers have come out with different anime creation software solutions, which makes it a bit challenging to choose the best out of the lot. To streamline your choices, this article lists the best software solutions for creating stunning 2D/3D animations.
The 10 Best Animation Software for Anime Creation in 2021
Join me as I walk you through the 10 best animation creation software for home and business uses. Note that most of these software applications are available as paid solutions: you can only use them for free for a limited time (free trial).

With the Renderforest video animation software, virtually anyone can create stunning anime clips. The software is packed with a ton of tools and features for making animation videos for various purposes. It may interest you to know that this app contains 500+ pre-made and a suite of highly customizable features.
Furthermore, this Renderforest tool lets you do both 2D and 3D animations. It is an online video maker; so, you're not downloading any package to your computer. This app is best to use if you're looking to make an anime clip for marketing purposes or social media awareness.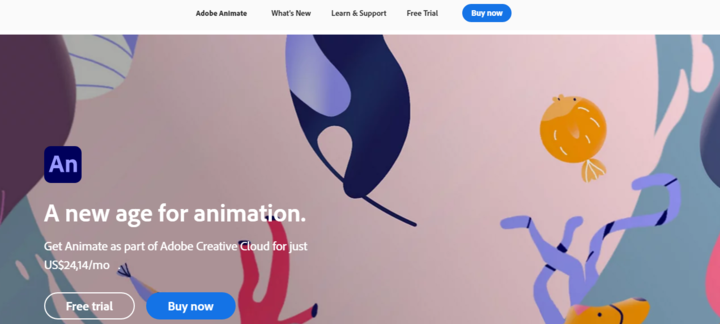 Truth be told, this anime creation software doesn't seem fit for beginners; first, it is quite expensive and the interface is a bit complicated. It is advisable for newbies to start with easy-to-use anime creation apps like RenderForest before upgrading to this one  – Adobe Animate.
Notwithstanding, Adobe Animate is an animation program developed by Adobe Inc. It is best for creating vector graphics and 2D animation for various purposes (anime TV series, websites, commercials, web apps, online animation, game development, and interactive projects). This software is feature-rich and supports a ton of built-in tools.

Commonly shortened as "Maya," the Autodesk Maya software is a 3D animation solution that lets you create alluring animations for various purposes. It is a simple-to-use application with a clear-cut interface anyone could easily understand. There is a free, web-based version of Maya for beginners.
With this software, you can create anime characters on MacBook, Windows, and Linux computers. Mainly, Maya is for 3D animations, simulation, and rendering. It is a feature-rich suite for both beginners and professional anime creators. Notwithstanding, the full version of Maya is pretty expensive for beginners; it costs above $200 per month.
4. Character Animator
This anime creation software is basically for 2D animators. It comes with a ton of tools for 2D animations, and it can read files imported from Photoshop, Illustrator, and other similar programs. With Character Animator, you can make your anime characters speak or make certain facial expressions.
However, this is yet another Adobe product and it works with your webcam. There are pretty many actions you can perform with this handy tool. But, Character Animator is best for professional 2D anime character creators.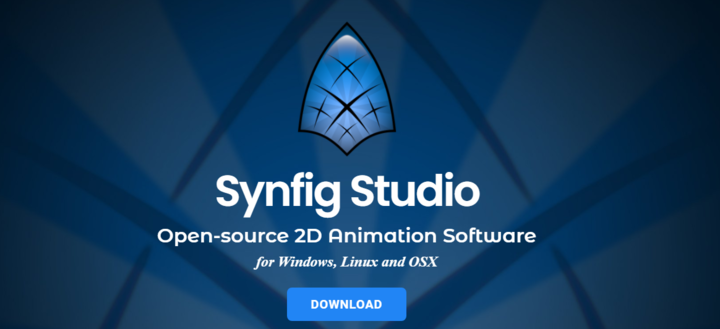 Got no budget? No problems. Synfig is a free and open-source 2D animation software. It is entirely free to use and includes a suite of tools that empower you to create stunning 2D animations. It is a great tool for web designers, graphics designs, anime creators, and even hobbyists.
More interestingly, Synfig supports integration with other popular graphics and animation software apps. The interface is clear-cut and it's easy to access all the tools you need for anime creation. However, if you're a 3D animator, this is not the best tool for you; Synfig is best for 2D animations.

As the name implies, this is a software app that allows even beginners to create 2D animations with a wide range of tools. Animaker is a cloud-based app, so you don't need to download any software package on your PC, and it runs on all systems: macOS, Windows OS, and Linux-based systems.
Notwithstanding, Animaker is not a free app; it has different pricing plans, each has a unique set of features to offer. One of the most interesting things about using this software s the fact that even non-designers can understand the interface and use the tools efficiently.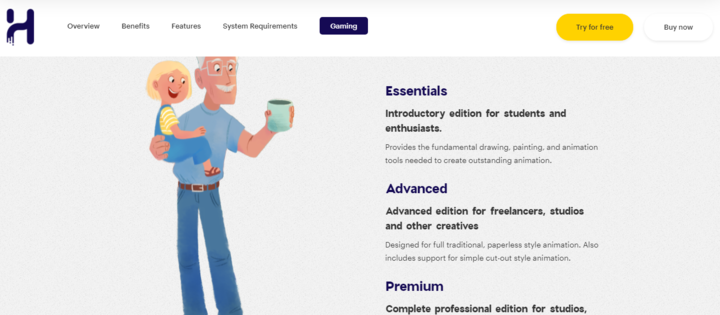 Harmony 21 from Toon Boom is a feature-rich anime creation solution used by big animation studios and companies. It is a professional software package with so many built-in tools for making stunning anime videos and movies/TV series. This software also works for creating 2D animation games as it supports rendering.
The features of Harmony21 are pretty much; however, they're all useful for various purposes. Also, the official Harmony21 website provides several tutorial documentation to help non-professionals to acquaint themselves with the app's features and anime creation tools.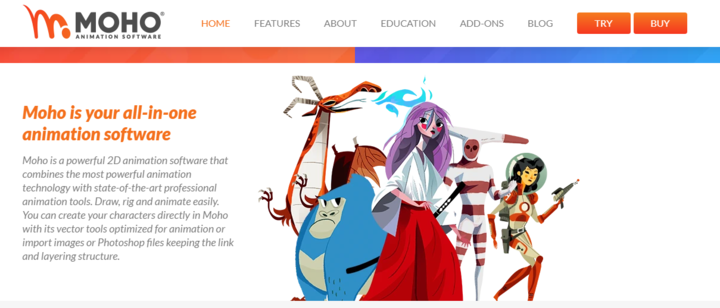 This software comprises several tools and features for creating 2D animations. It is an app you could use to create explainer videos, adverts, and various kinds of anime videos. the Moho Anime Studio app runs smoothly across systems, and the interface is easy to navigate. Yes, you can create anime characters directly on Moho.
With the Moho software, you practically do not need any other anime creation tool; all your tasks can be done from within the app; it packs all the tools you'd ever need. Both professionals and newbies can understand Moho's interface and the set of tools it supports.
With the Toonz software, professional animators can create all types of animations. Toonz is popular among animation studios and creators; the app is feature-rich and it seamlessly integrated with a wide range of other similar programs. Most popular anime movies we enjoy today (such as Mononoke and Spirited Away) were made with this anime creation software. This version – Toonz – is quite different from the OpenToonz, which is a free and open-source 2D animation software. It is a premium software app, so you need to subscribe to a plan to enjoy the entire features.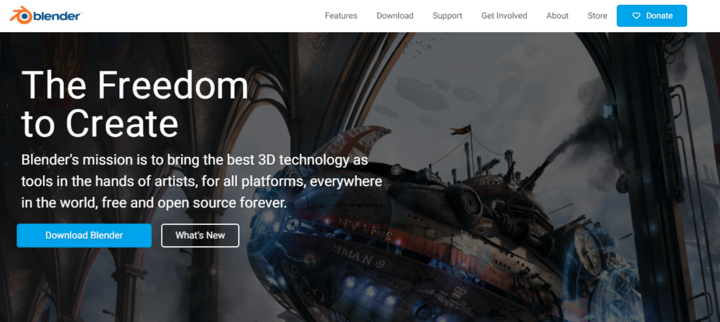 Lastly on our list is Blender, one of the most popular animation creation software used by big anime studios and professional creators. The most interesting part of this app is that it's a free and open-source software program for both professionals and hobbyists. Blender flaunts an attractive GUI and the tools are easy to locate.
With Blender, it is quite easier to create interactive applications, 3D explainer videos, anime movies, and tackle a wide range of graphic design projects. You don't have to pay a dime to use this app, but you can make donations or join the team.
What More?
These are the top best software applications that allow you to create stunning 2D and 3D characters, as well as make anime videos that would thrill the target audience. There are pretty many other options out there, but you should consider these ones first.