The business landscape is an ever-changing one, constantly being driven forward by customer trends and of course technology. Perhaps few other aspects of modern business demonstrate this better than the fast-paced, ever-evolving world of Software as a Service (SaaS).
New SaaS solutions are constantly emerging and existing ones are frequently being re-invented. In this post, we will take a closer look at the world of SAAS, and what it can offer to business and we will also look ahead at some of the most exciting SAAS solutions for 2024.
What Is SaaS?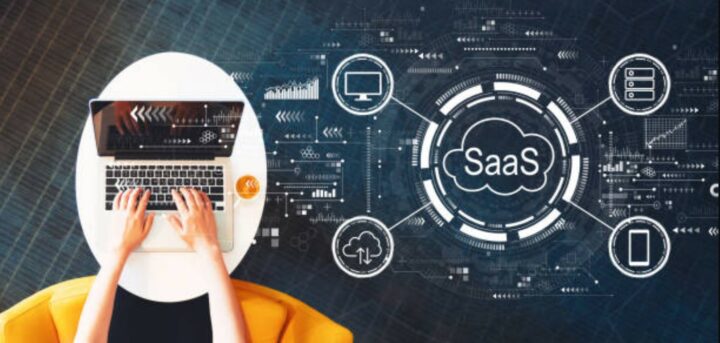 Software as a Service (SaaS) is a cloud-based service delivery model where software applications are provided over the Internet on a subscription basis, rather than being purchased, downloaded, and installed directly onto individual computers or servers.
Common examples of SaaS products include Google Workspace, Microsoft Office 365, Salesforce as well as numerous others. SaaS is widely used in pretty much all sectors including business, education, healthcare, and more.
SAAS does attract some criticism. The subscription models on which SAAS operates means that a business using the software, never actually owns it and could potentially end up paying an enormous amount over a number of years. However, the advantages offered include accessibility (users can log in on any device in any location), automatic access to updates, and enhanced security. The subscription model also allows businesses to spread the cost and means they are free to terminate the service and switch to another SaaS provider at any time.
The Best SaaS' To Look Out For in 2024
Google Services and Microsoft 365 are pretty much household names. Now let's take a look at some up-and-coming SaaS Solutions that we predict may well become ubiquitous by  2024 broken down by category.
Expense Management Systems
While vitally important, accounting and expense management has historically proven to be a tedious and time-consuming activity for many businesses. Let's now look at 2 different SaaS solutions that can help to make the process both more efficient and more accurate.
Primarily designed for startups and scaling-up companies, Brex offers a good range of financial products including corporate payment cards, spend management, and real-time expense reporting.
Its user-friendly interface and automation capabilities make it easier than ever to track and control company spending. While not available globally per se, companies can use their Brex account in foreign countries and currencies.
Unlike Brex, MeshPayments focuses on automating payments and payment approvals while integrating seamlessly with accounting software. This can help organisations to streamline their accounts payable processes, allowing for more efficient capital allocation. Of course, many organisations still like to have a degree of human oversight within their accounts payable process but Meshpayments can still help to speed things up.
Both the Brex and Meshpaymetnd platforms have started gaining traction and both are excellent examples of SaaS solutions that are fast becoming indispensable for modern businesses.
Organisational Knowledge Platforms
One of the most frustrating challenges that remote working as well as medium and large organisations face is knowledge pooling. These Organisational Knowledge Platforms can help.
Bit.ai acts as a central hub for all a company's organisational documents such as policies, timesheets, or best practice documents. This empowers companies to collaborate in real-time and is especially powerful for companies that allow remote working or have multiple different geo-locations.
Bit.ai offers rich media support, including images, files, and web links. This all helps to add layers of context that static documents cannot provide.

Capacity takes organisational knowledge management to the next level by leveraging AI (We will focus more on AI in the next section).  Capacity is an 'AI-native knowledge sharing platform'. It integrates with a business's cloud applications to mine documents for information, to capture teams' knowledge and more.
Basically, whenever a colleague wants to know something, they can ask Capacity which will then go and search the companies' collected, documented knowledge to find the answer.
Of course, any organisation using this does need to take care about allowing Capacity access to confidential, 'need to know' documents.
AI-based customer support
Acquire provides a comprehensive customer engagement platform, integrating chatbots along with human support.
This allows businesses to offer 24/7 customer support while reducing the workload on human agents.
ActiveChat.ai, on the other hand, specialises in AI-driven conversational experiences (i.e., humans having conversations with AI).
ActiveChat.ai is designed to help users build and program advanced chatbots that not only answer customer queries but also perform actions like booking appointments or processing orders. Used effectively, ActiveChat.ai can help businesses to automate an increasing amount of basic admin.
Final Thoughts on The Best Saas Solutions For 2024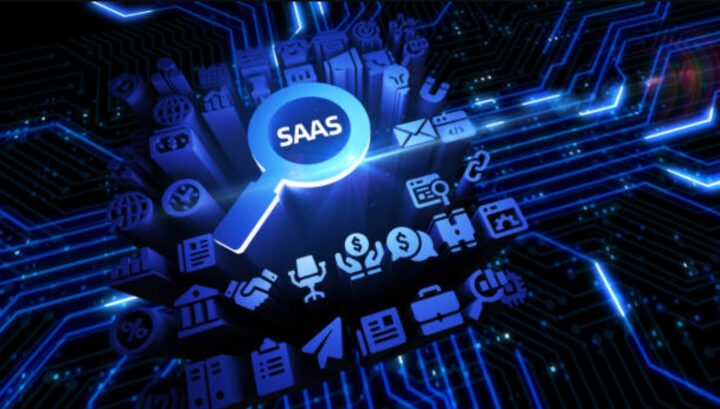 SaaS Solutions are now firmly established as part of the modern business landscape and their presence is only set to grow. Expense management tools like Brex and Meshpayments can help reduce time and tedium and knowledge-sharing platforms like Bit.ai can help organisations to ensure that employees can easily find all the information they need.
It is also now clear that the inclusion of Artificial Intelligence (AI) and Machine Learning tools is not a fad but a long-term strategy. Over the next 12 – 24 months, the SaaS space is going to become increasingly AI dominated with exciting AI powered SaaS solutions like Capacity leading the way.