When you use the best custom designs, your website's interface and social media pages would be professional, appear catchy and trendy in a way that'll attract new clients, advertisers, and other profitable results. The appearance of your site and/or SM pages is what is going to attract clients and brands to want to work with you. Well, there are other factors being checked by clients, but your site's/page's interface is among their top considerations.
Also, asides building your site and pages to attract advertisers, using the best custom designs help to improve user experience on your site or pages. Thus, here are the best places where you can get catchy custom designs for your website and social media pages. Our criteria for each site contained on this list include: clear-cut pricing on their home or pricing page, assured and excellent service delivery, client's data security, and others.
The 10 Places to Get Custom Designs for your Site & Social Media Pages
Come along with me as I show you some of the best places to get custom designs for your projects, startup, business, personal websites, and business pages.
1. EWT Global Solutions – visit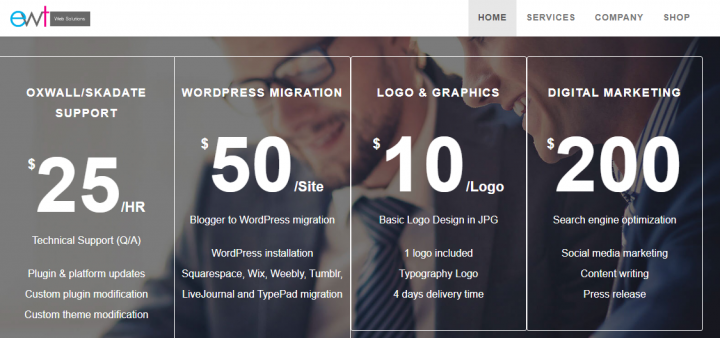 EWT Global Solutions is one of the best places to get quite many things done at the flip of a coin. The company offers a variety of IT services, alongside custom design templates for social media pages and websites. At EWT Global Solutions, experts are deployed to handle and deliver your orders/projects.
In terms of pricing, EWT Global Solutions offers somewhat unbeatable prices for their services. Plus, the support team is very active and seems to be handled by tech-savvy guys and aficionados; your request will be treated very fast and to your satisfaction.
2. DesignPax – visit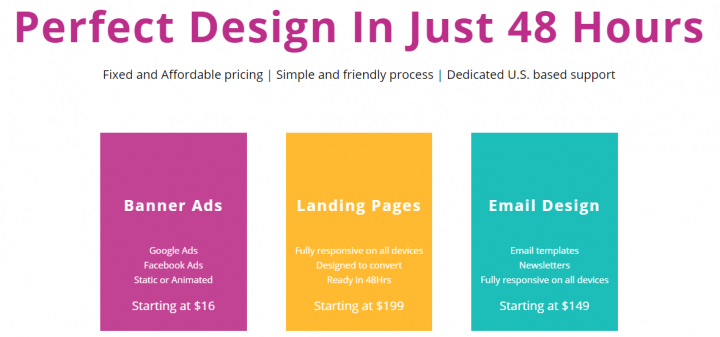 It's fast, straightforward, and swift when you try to get custom design templates from DesignPax. This site provides various branding services and offers to help distinguish your business from the crowd. Also, the US-based support team is quite responsive and handles customers' requests professionally.
DesignPax is one of our best places to get any form of custom design and development. Some design templates you can get from this company include landing pages, Google display ads, social media graphics, website design templates, and more.
For a limited time, all readers of 3rd Planet Techies can get a 20% OFF discount on DesignPax by using the OBASIMVILLA coupon code or by using this special link.
3. PageModo – visit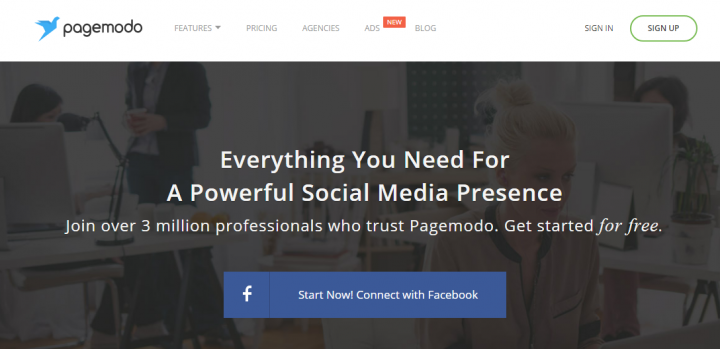 Pagemodo is also one of the best places to get the best custom designs for your various needs. The site provides quite a variety of custom design services, and its pricing is considerable. Whether you're an individual, agency, startup, or even an entrepreneur, Pagemodo has a suitable plan you can start with.
We prefer Pagemodo for social media custom designs, mainly Facebook page covers, ad graphics, Twitter covers, etc.
4. Crello – visit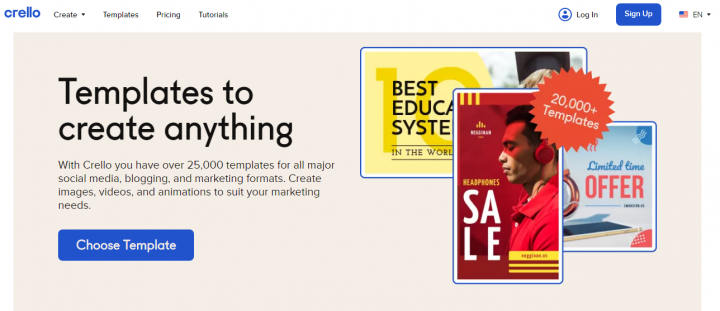 What do you need a custom design for? Crello can help out in providing stunning graphics and social media page design templates that will compel clients and advertisers. With branding becoming very important for businesses, Crello provides you with tools to make custom designs that suit your need; more interestingly, you don't need to have designing skills to use Crello to create amazing templates for sites and pages.
Crello's plans are enticing; you may never have to pay to get the best template design for your needs. What you need to upgrade your branding and stay ahead of competitors is obtainable on Crello.
5. 99designs – visit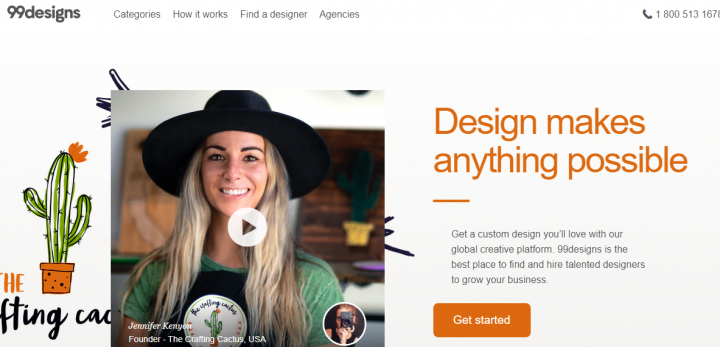 99designs is a global platform where you can get lots of custom design templates at reasonable prices. This is a somewhat marketplace, but it is simply a home for anything custom design.
On 99designers, you will have to hire a professional designer to create your custom design template, or you can order premade templates. The fee/price you will pay to get a custom design on 99design will differ by the professional you're hiring to do that. 99designs acts as a mediator between you and any professional template designer you will choose to work with.
6. Lucidpress – visit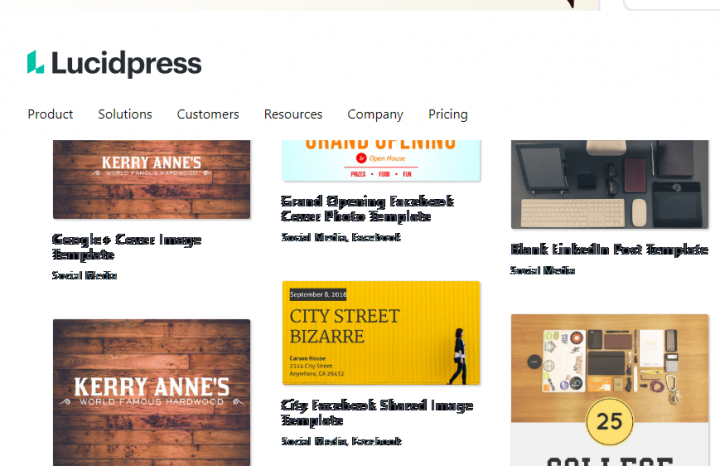 LucidPress is a vast website where you can get quite a lot of free customizable designs for your social media pages. The site clearly stated its pricing in the "pricing" page, and you can easily contact the customer support team.
However, you must register on LucidPress before you can start paying to get custom design templates for your various social media pages.
7. All Cyber Solutions – visit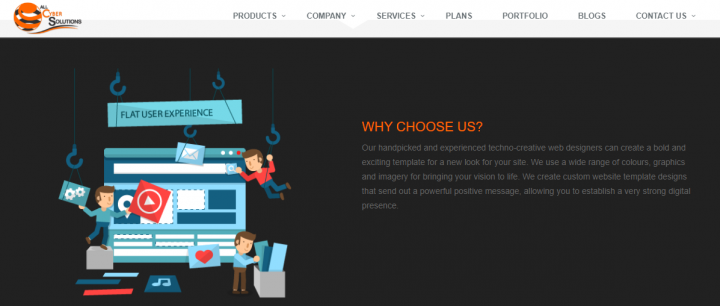 The name All Cyber Solutions leaves a positive impression that you've reached a one-stop-shop for your online needs. Well, All Cyber Solutions is a tech company that offers distinctive website template designs that will help your website stand out from the crowd. All Cyber Solutions provides a variety of services that span across marketing, designing, maintenance, live chat, and more.
Whether you're a startup, small business, or an enterprise, All Cyber Solutions has a suitable plan for your business/brand.
8. Optuno – visit

Optuno is one of the best places to get custom designs for your business website. This company offers professional services, and they deliver exactly what you want. Interestingly, the tech guys at Optuno will continue to attend to your site for up to 30 days after you have received your first draft; this is to ensure that you get that compelling and satisfying interface you want for your website.
In terms of plans and pricing, Optuno offers compelling plans with considerable pricing. Optuno pricing is suitable for everyone, and you can choose between monthly or annual pricing. Finally, Optuno also offers digital marketing and SEO services.
9. Spark Builder – visit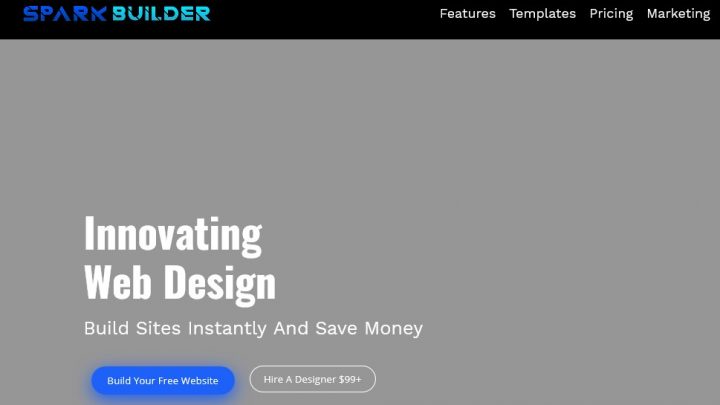 Even if you're looking for AI-powered custom designs for your website, SparkBuilder is available to help out. This site offers custom designs for any type of website, including online shops and blogs.
SparkBuilder's custom designs are intuitive and mobile-friendly. Also, SparkBuilder provides other tech services that help for brand promotion. This site looks to help you in many ways while you pay handsomely for the services you'll get.
10. Fiverr – visit
Fiverr is one of the biggest marketplaces where you can get real professional freelancers to handle your task. Thus, you can hire a professional designer on Fiverr to help create interesting custom designs for your business needs.
There's no fixed pricing on Fiverr; it all depends on what you have finalized with your chosen freelance designer. Fiverr is safe, and you can always contact the Fiverr support team if there be an issue.
Summary
These are the 10 best places to get custom designs for your site & social media pages. All sites listed are verified and trusted, and you will get what you want from them. Nevertheless, there may be other sites that offer this service, but our criteria left us with these ten.