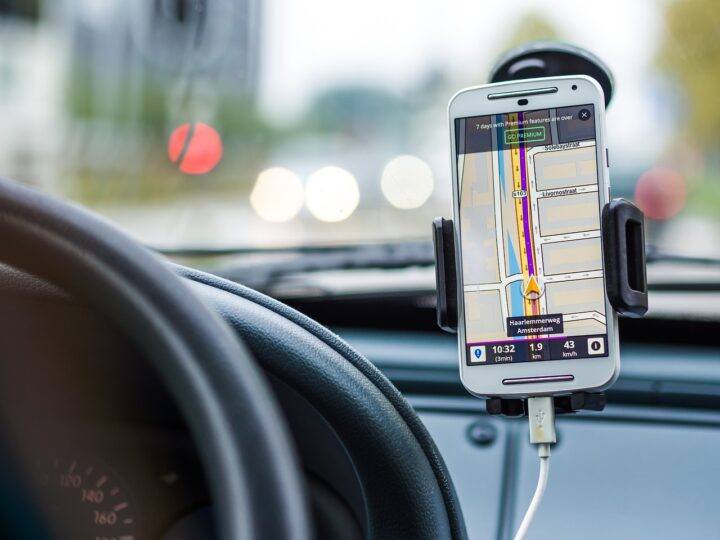 Embarking on a road trip is an exciting adventure, but the journey can quickly turn sour if your vehicle isn't up to the task. The key to a successful, stress-free road trip lies in careful preparation.
This article will guide you through all the essential steps to get your car ready for the long haul. We'll delve into the intricacies of car maintenance, ensuring your vehicle is in optimal condition for the road. Additionally, we'll explore the recommendation of what to bring on a 20-hour road trip, balancing between the necessities and the 'nice-to-haves'. From ensuring your car's mechanics are in prime condition to packing essentials, we will equip you with knowledge for the road ahead. So, buckle up, and let's prepare for the adventure of a lifetime!
What Do I Bring On a Long Car Ride?
To make your road trip comfortable and safe, it is a great idea to get some useful and smart car accessories. With the right few products, you can completely change your car travel experience and separate your rides into before and after.
Start by visiting different shops for car accessories, online or offline. For example, we can recommend checking out owleys.com, an online store of car travel accessories with unique designs and excellent quality. We especially advise browsing their "car storage" product line.
So, since we mentioned storage, what kind of products will come in handy on the road?
Car organizers
To begin with, car organizers are road trip essentials. These come in various types, including back seat, front seat, and trunk organizers. Backseat organizers often hang over the front seat and provide pockets for storing items such as water bottles, snacks, books, and gadgets.
Trunk organizers help you maintain order in your cargo space, perfect for storing roadside emergency kits, cleaning supplies, or camping stuff. Organizers are must-have travel accessories to help you stay organized on the go and keep your luggage easily accessible throughout the journey.
Seat covers
Secondly, seat covers are invaluable for maintaining the cleanliness and longevity of your vehicle's interior, especially on long road trips. They protect the original upholstery from wear, tear, spills, and stains that can often occur during the ride.
Seat covers come in a variety of materials, from water-resistance neoprene or eco-leather to sheepskin for extra support. These accessories not only provide protection but can also enhance your car's interior aesthetic and make for a more comfortable traveling experience.
Car trash cans
Car trash cans are also super useful on the road. Long road trips can generate a surprising amount of garbage – food wrappers, drink cans, or dirty tissues, to name a few. Having a dedicated trash can in your car helps manage this waste easily, keeping your car clean and odor-free. Car trash cans are often designed to fit in a cup holder or hang from the back of a seat. Most of them are waterproof, easy to clean, and come with a lid to contain smells and prevent spillage.
These are three types of smart car accessories that can really take your road trip experience to the next level. Of course, there are other products that can be useful. For example:
– portable car vacuum cleaner
– travel pillows and blankets
– car air fragrances
– holders for tablets and phones, etc.
How Do I Prepare My Car for Long-Distance Travel?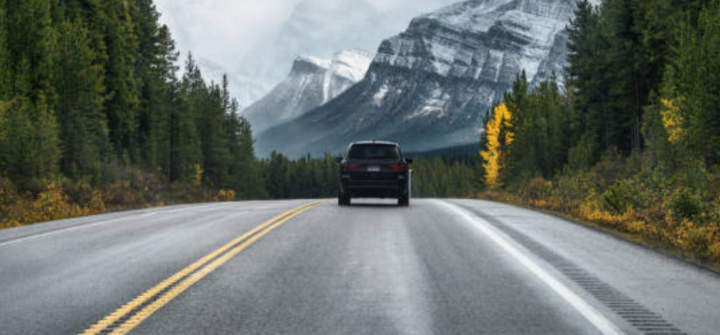 Preparing your car for long-distance travel involves a thorough check-up and maintenance routine to ensure it's in optimal condition for the road. Let's go over what needs to be done.
Start with a comprehensive inspection of the fluids – this includes engine oil, brake fluid, power steering fluid, transmission fluid, and coolant. These fluids are vital for your vehicle's performance and safety on long-distance rides.
Next, examine the tires. Check the tread depth to ensure they have enough grip and inspect them for any signs of wear or damage. Don't forget to check tire pressure too, as improperly inflated tires can lead to decreased fuel efficiency and even blowouts.
Your car's brakes are its most critical safety feature. Make sure the brake pads aren't worn down and that the brakes respond well when applied! Listen for any unusual noises when braking.
Finally, check your car's battery to make sure it's functioning properly. Look for any signs of corrosion and ensure the battery connections are secure. If your battery is old, consider replacing it to prevent breakdowns during the ride.
Remember: a well-prepared vehicle is not just about comfort and convenience, but mostly safety. Ensuring your car is in top shape before a long road trip is an investment for peace of mind.
What Should I Pack for A 20-hour Car Ride?
When preparing for a 20-hour car ride, it's essential to pack items that ensure comfort, nourishment, and entertainment for you and everyone who travels with you.
Start with nourishment and hydration – pack non-perishable, easy-to-eat snacks like granola bars, nuts, and fruits, along with plenty of water. Remember to include napkins or wet wipes for quick cleanup. If you're traveling in hot weather, make sure the water stays cool.
For comfort, browse shops for car accessories to get items like travel pillows, blankets, and handy organizers to keep everything easily accessible. Don't forget essential toiletries like hand sanitizers, tissues, and any necessary medications.
Entertainment is key to combatting boredom. Pack books, magazines, or download audiobooks and podcasts beforehand. Don't forget to bring chargers for all your gadgets, headphones, and portable power banks. If you're traveling with kids, bring games and toys to keep them occupied.
For navigation, even if you rely on your phone or car's GPS, having a physical map as a backup is a good idea. And of course, a roadside emergency kit including jumper cables, flashlight, and first-aid supplies is critical for any unexpected situations. Forewarned means forearmed.
Well, ready to hit the road?
In this article, we discussed how to get your car ready for a long-distance ride. We talked about smart car accessories to level up your driving experience, must-have items to pack for a road trip, and how to prepare your vehicle before you head for your journey.
Hope our article was helpful and wish you safe and happy travels!