Canon cameras are among the best-quality and most reliable digital cameras used by hobbyists and professional photographers. There are actually various Canon camera models, each having unique specifications and built to serve different purposes: photography, videography, or both.
Photos and videos captured using a Canon camera are either saved to the cloud, or your local SD card inserted into the camera. These captured moments can, for quite many possible reasons, get deleted from your Canon camera. When this happens, you may get puzzled about how to recover the deleted footage(s), and here's a guide for you.
Why Did Your Canon Camera Photos/Videos Get Deleted?
There are many reasons why photos and video files saved in a Canon camera could get deleted and hereunder are some of the commonest ones to know.
You mistakenly selected the photo and deleted it alongside other "unneeded" shots.
The SD card got corrupted
You mistakenly formatted the SD card
The SD card has read-and-write issues.
How to Recover Deleted Photos from a Canon Camera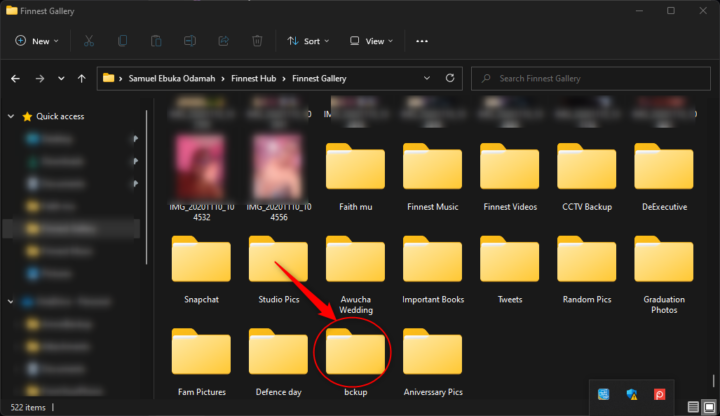 There are a couple of ways to recover deleted media from Canon cameras – either from a local backup or using a data recovery software.
Method 1: From Local Backup
If you habitually create local backups of your photos and videos, then you can easily recover from your local backup file. This method is quite simple; access the local backup folder, search for the deleted photos, and retrieve their backed-up copies.
Similarly, if the photos were backed up in the cloud, connect to the internet and retrieve them. Apparently, this is the most straightforward way to recover deleted files from a Canon camera.
Method 2: Using a Data Recovery Solution
There are quite many data recovery solutions that can assist you with recovering lost media files from your Canon camera's storage. Using a data recovery solution is literally the commonest way to recover lost media files from a storage device.
However, it is important to note that these recovery programs are not entirely free to use. Programs like Disk Drill and Wondershare Recoverit are reputable data recovery solutions that can be used to get back lost files from a Canon camera.
Step One: Download and install a data recovery software program on your Windows or MacBook computer. When the installation is complete, launch the program.
Step Two: Remove the memory card on your Canon camera and connect it to the computer system where you installed the data recovery solution. You can connect the memory card using its "Adapter" or a "Card Reader."

Note: If the lost image was saved in your Canon's internal memory, connect the camera directly to the computer using a suitable file transfer cable.

Step Three: Access the memory (SD) card or your Canon camera from the data recovery software's interface, then launch the recovery process. Typically, you'd have to right-click on the device or SD card, then select "Recover files" to start the photo recovery process.
Step Four: Most photo data recovery programs support "File Preview," which means you can preview the recovered photo files to confirm they are actually the ones you needed to get back.
How To Prevent Photo Loss on Canon Cameras?
A few safe practices can help to prevent data loss on your Canon camera; these tips are not failsafe by the way.
Always transfer the photos you capture on your Canon camera to another storage (your PC, mobile phone, or cloud storage).
Don't always remove the SD card in your Canon camera. Constantly removing the SD card and inserting it into another device or system exposes the storage to a high risk of getting corrupted by malware or virus.
What More?
This article explains how to recover photos from Canon camera devices. Apparently, the guide above works for virtually all Canon camera models, regardless of the specifications and price.
Using a data recovery software will be your best bet if you don't have prior backups of the deleted photo(s). Also, videos and other media files can be restored following the outlined steps above.