The build

The Performance

The Features
Summary
Nikon Coolpix L29 digital camera is a budget camera from Nikon Inc. USA.
Pros
Excellent image quality
Pocket Friendly & very easy to use
The presence of Auto white balance & night mode effect is an advantage
Cheap and really a value for money
Lots of colour variation is an advantage
Cons
Neither comes with optical zoom feature in video recording nor record videos for long
Has a poor battery life
Lack of image stabilization feature is a disadvantage
Has a low screen resolution
Minimum focusing distance can be improved upon
Nikon Coolpix L29 digital camera is an old product but still making waves in the Nigerian e-commerce space. It is a budget camera for high-quality images & short High Definition (HD) videos.
It is only a budget camera and so fits into personal, non-commercial uses class of digital cameras. We bought one in early 2015 in one of Konga.com daily deals promotion but decided to keep mute about making a hands-on review of it since the product was old.
Today, we had a rethink. The camera is still making waves, selling in high numbers, and being promoted in various discounted deals.
The Review
We have used this camera for more than five months already and so will be writing our review based on our experiences so far. The review criteria would be based on the build, the performance, and the features.
The Build
The Nikon Coolpix L29 digital camera has a plastic body and is thicker on one side where the AA batteries are placed. The top of the camera has the on/off button, zoom rocker, and shutter release. Buttons on the rear side of the camera include; movie record, menu, playback, mode, and delete.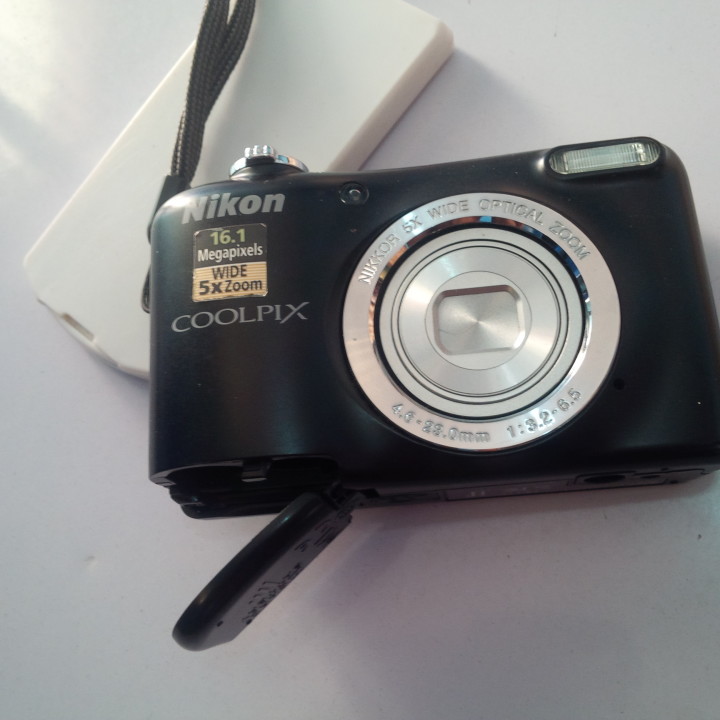 There is also a d-pad which is used to cycle through the menus; this also gives you quick access to the flash, self-timer, macro, and exposure compensation. The menu system is easy to navigate, hence making the camera simple and easy to use by all.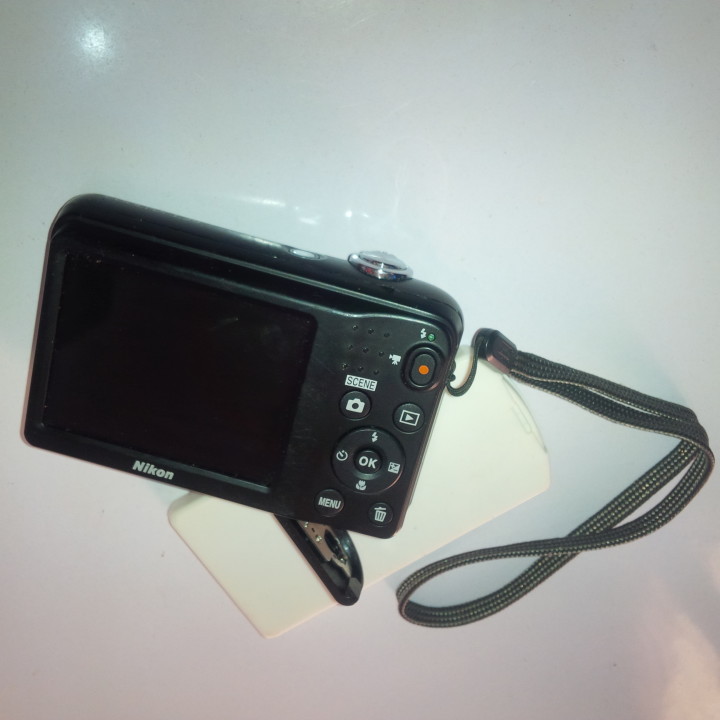 Overall, the build material is cheap but good enough for the target market and price range. It is difficult to find cameras of this price range with a better build.
The Performance
Nikon Coolpix L29 digital camera has a poor battery performance rating of about 1-200 shots per battery lifetime. You can make the best use of this by using a rechargeable alkaline battery.
The Nikon Coolpix L29 LCD is 2.7″ diagonal and 230,000 dots. This is extremely low for a camera of this age, but then it comes on the cheap and complements it with other good features.
The HD video recording performance is a far cry from you'll normally get with modern cameras, there's neither the video camera optical zooming feature nor flash for making great videos. I'll prefer making videos from a smart phone than from the L29 digital camera. Auto focus during video recording is also very low and the digital zooming does no good to your video quality.
The camera picture quality is top-notched and can be said to be the only bragging right of this camera. We took some shots to test the picture quality, 5x optical zoom, night mode shot with flash as the only source of illumination and shutter response rate (using a standing fan on a high/low-speed).
The Nikon L29 digital camera lens comes with a 5x optical zoom which is about 26-130mm in 35 mm equivalent. It has no image stabilization but does come with macro shooting feature that lets you get only 10cm close to your subject. The Lens quality is acceptable for this price range.
The Features
Nikon Coolpix L29 digital camera have some good specification and features. Usually sold with a pouch, replacement batteries, A USB cable and alkaline battery charger. Outlined below are the spec/features in full
16.1 megapixel CCD sensor [1/2.3″ (6.17 x 4.55 mm), (4608W x 3456H pixels) ] with 4:3, 16:9 aspect ratio
Smart Portrait System
5x optical zoom lens (35mm equiv: 26-130mm, F/3.2-6.5)
10cm minimum focusing distance
Electronic VR (vibration reduction)
ISO 80-1600
2.7 inch 230k LCD screen
720p HD video recording
Memory card: SD, SDHC, SDXC
Battery Type: 2x AA
Connectors: USB 2.0
Flash Type: Built-in
The Price
Nikon Coolpix L29 is sold for about $70 in popular retail shops and online shopping malls. In Nigeria, it sold for about NGN14,000.
In Konga, there are two main versions for best buying, one that comes with a free SD card sold for NGN14,100 and the one that doesn't come with SD card sold for NGN12,500.
They are shipped for free to all locations in Nigeria. Non-Nigerian residence can order from Amazon, eBay, or aliexpress.com.
The Verdict
The Nikon Coolpix L29 digital camera is best for non-commercial uses such as use by students, family and hobby functions. It is great for a budget camera but bad for a professional digital camera. The standard is only good for someone that's relatively new to photography.
The slow shutter response rate when the flash is on, and poor battery efficiency of about 150-200 max should be a big cause for concern to someone that's considering this camera for commercial uses.