Are you wondering about restoring photos that got deleted from your PC or SD card or USB devices? Well, let us inform you that this article is entirely dedicated to image recovery. If you don't know, data recovery software makes it possible to retrieve lost, damaged, or unavailable data easily.
Data recovery software often has access to a hard drive's underlying structure. By referring to and retrieving the file structure records/entries, it may retrieve data from damaged storage media or erased files and folders. Keep reading to learn how to recover permanently deleted photos?

Part 1: How to Get Deleted Pictures Back with Wondershare Recoverit
You may be asking how to recover deleted or lost images for free if they are lost or destroyed from any computer, SD card, or digital camera. When you go online and type "Recover My Photos" into Google, several photo recovery programs appear in the search results. The topic of "How can I get my images back?" is typically easily answered and handled by using a reputable photo file recovery tool.
A reliable picture recovery tool like Wondershare Recoverit can assist you in recovering deleted or lost images from your laptop, SD card, USB flash drive, and other storage devices. Moreover, you can quickly recover films, videos, audio files, and many other media files in a variety of file formats, including JPEG, GIF, BMP, TIFF, DNG, RAW, and any additional photo formats with it.
Step-by-step guide on how to recover photos with Recoverit

Step 1: Start with downloading and installing Recoverit on your PC or Mac. Once done, launch it, and from the main interface, select the location. After you do this, click on "Start" to proceed.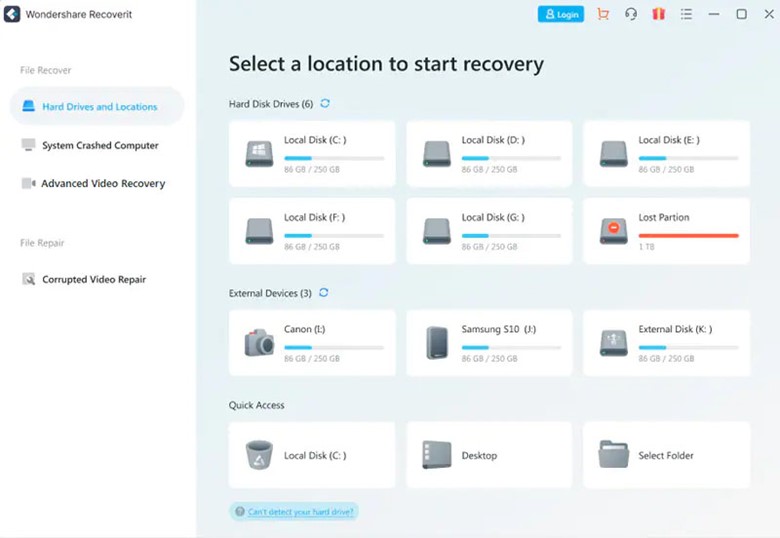 Step 2: The software for recovering photo files will begin by scanning your lost photos in your selected location. Within a few minutes, the initial scan will conclude. You can examine and see a few retrieved images. The "All-around Recovery" method will thoroughly scan and search more data from the hard drive of the computer, and it will take more time to finish the scanning process.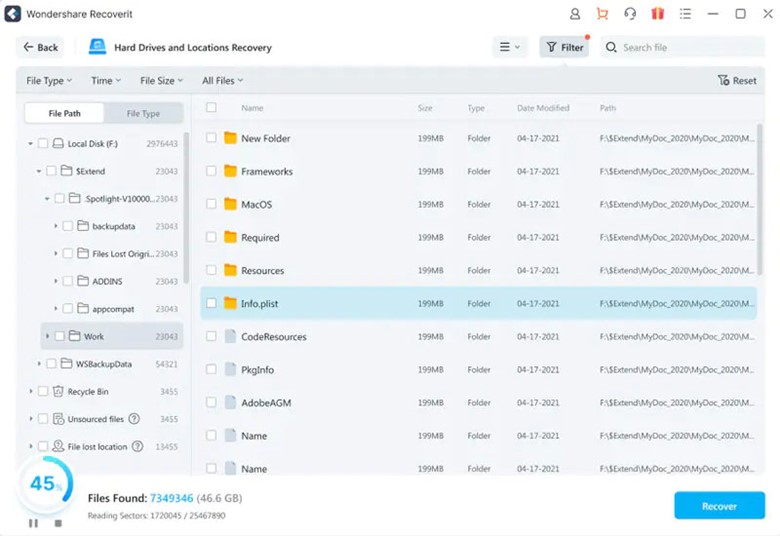 Step 3: Finally, you may go through the findings and create a sample of all recoverable files. You can firstly preview the pictures before clicking the "Recover" option.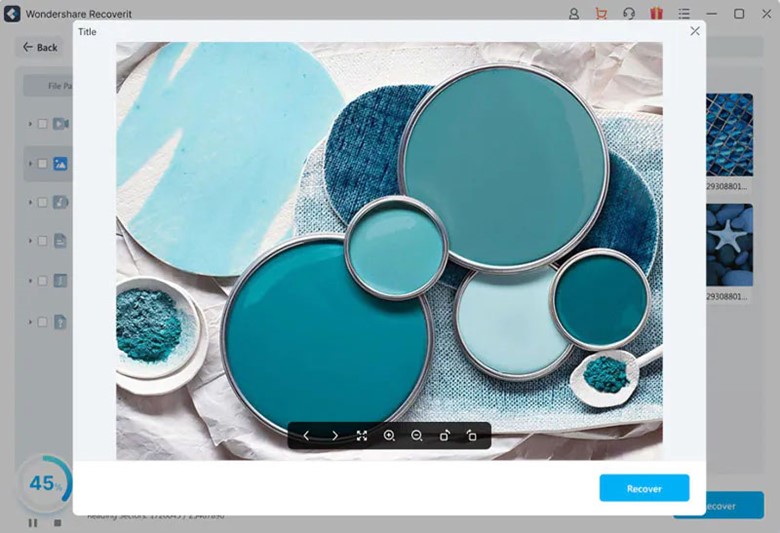 To prevent data loss once more, please use a different location to save your restored photo.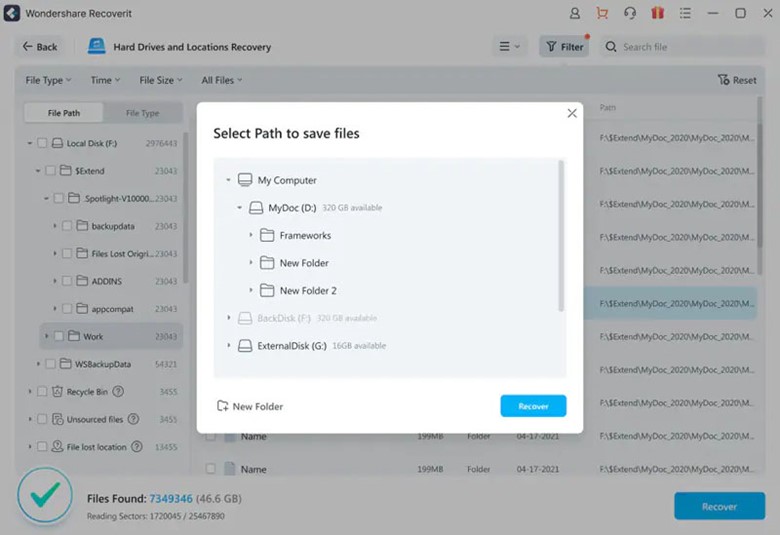 Part 2: Pricing of Wondershare Recoverit
Two PCs with Premium Files Recovery & Repair
$1 Year License for $99.99 each year. Data Recovery

1000+ file formats can be restored

Recover several devices

File preview and deep scan

Free technical help

Toolkit for Booting

restore a crashed computer

Modern Recovery

sophisticated video recovery

Restore damaged videos

Combine and scan video fragments
Essential
Unlimited file recovery for a single PC

Data Recovery License for 1 Year @ $69.99

1000+ file formats can be restored

Recover several devices

File preview and deep scan

Free technical help
Recovery from Standard Computer Crash for 1 PC
Data Recovery License: $79.99/Year for 1 Year

1000+ file formats can be restored

Recover from several devices

File preview and deep scan

Free technical help

Toolkit for Booting

make a bootable USB or CD

restore a crashed computer
All of the capabilities of Recoverit Essential are available in Recoverit Free; however, the total amount of recoverable data is limited to 100MB (Windows Version). The Recoverit Pro edition has no restrictions. As long as the deleted data hasn't been replaced by fresh data, you can restore accidental deletions regardless of time.
Bonus: Wondershare Recoverit for Mac
Supporting both Windows and Mac, Recoverit offers a flexible solution that anybody with a Mac may use by fusing full recovery algorithms with a clear and simple user interface. Use Recoverit to easily restore lost or data messages from your hard disk with only a few clicks.
Conclusion
Losing photos on a laptop, hard drive, cell phone, memory card, etc., is now rather a prevalent scenario. Typically, individuals save them on their computers and anytime they wish to remove any file or directory from the computer, they press "Shift + Delete." Additionally, some people have a practice of emptying the recycle bin on their PCs to make room for new files.
This page can be used by those who want to learn how to recover photos that have been erased forever. Recoverit Photo Recovery is one of the best tools of choice for getting back deleted photos. You may quickly and effectively recover your irreversibly erased photos with this image recovery program. Amazingly, you may download a photo recovery solution to your PC that is both safe and secure.