A result says that there are 50 million Americans who participate in jogging or running. The health benefit of running is crystal clear. Running can regulate your blood pressure, improve insulin sensitivity and boost your metabolism, not to mention how good it is for your mental health. Besides the health benefits, running is such an enjoyable hobby that releases your stress and doesn't need special skills. That is why it won't be difficult for you to find the running community around you. There are tons of them now. This trend shows that people tend to find a running mate for some reason rather than running alone. However, it is suspicious if the running community fully satisfies its goals to help people running.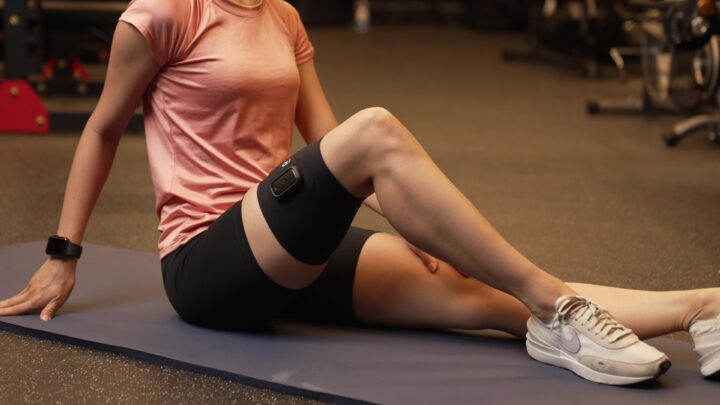 There will be a lot of reasons behind people trying to run with others. Some people do it just to make a human interaction. But for those of you trying to enhance your running skills and find a good pacemaker through the community, there is a better way for that. Here is the smart running mate which can access your ability, give you advice according to your goals and even take an LT test (Lactate Threshold test): REPACE.
REPACE Overview:  The Revolutionary Scientific Workout Solution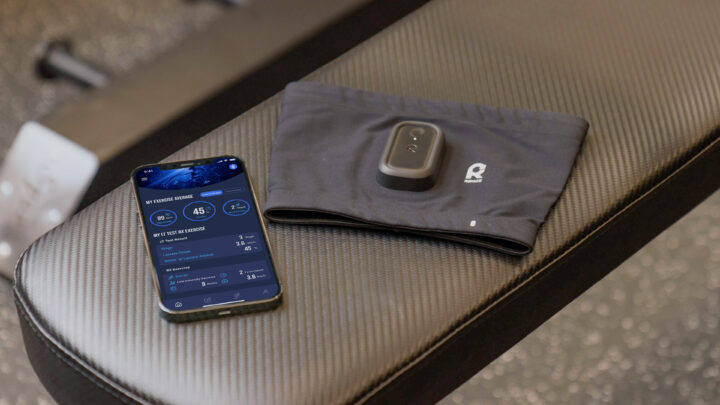 Here are some of the awesome things you need to know about this revolutionary gadget and how it can tremendously supercharge your fitness game:
Easy Lactate Threshold Test

What is the LT test and what is the benefit of it? LT is the max steady-state effort one can maintain without a high increase in blood lactate levels. This represents the runner's ability to run steadily and for a long time since LT can also be used to personalize your running routine. You should know yourself before setting the goal. If you try to follow the person who is born to run 30 mins when you can only do it 15 mins straight, you will lose your interest and motivation for running. That is why the LT test can benefit you for your long-term running journey.
Measuring the lactate threshold takes a lot of time and energy. You need special equipment, medical experts, additional expenses, and must visit specific facilities, and the worst, you need to draw blood. But REPACE makes it all easy. You just have to simply fasten it on your thighs, and the users can measure their lactate threshold without having to draw blood and comprehensively analyze their current workout performance capacities.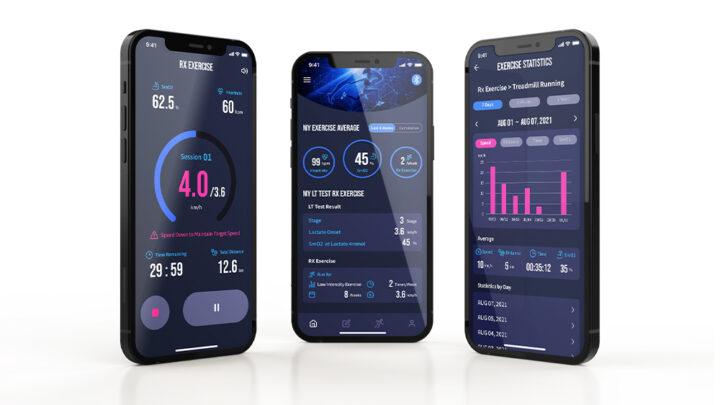 Provides Personalized Fitness Solutions

Proposal of the Optimal Strategy: Based on the LT TEST, REPACE provides you with the workout instructions in 3 different types based on individual workout levels and purposes.
The difference between REPACE and any other application that specializes in analyzing testing/running is that it provides a workout solution based on its previous record. In the future, it will be developed to support Cycling and Mountain Climbing Modes based on our backers' feedback and internal system upgrades.
Real-Time Exercise Monitoring:
Everyone sets goals before the workout. However, it is difficult for us to objectively grasp whether we are exercising properly to meet our goals while doing it. REPACE monitors users' movements in real-time and helps them exercise according to the voice coaching guide.
If you are running at too high a speed, you will hear a voice saying that the running speed is fast, and if you are tired and slow down, you will be informed that the speed is slow. It may be annoying, but it will be a very good pacemaker to optimize running performance.
Recording Exercise Data:
With the application of the BLE 5.0 technology, REPACE can save its collected data on to the application without any transmission errors. REPACE also allows users to instantly visualize their upgrading/degrading workout capacities by providing daily, monthly, and yearly statistical reports.
Motivational Program: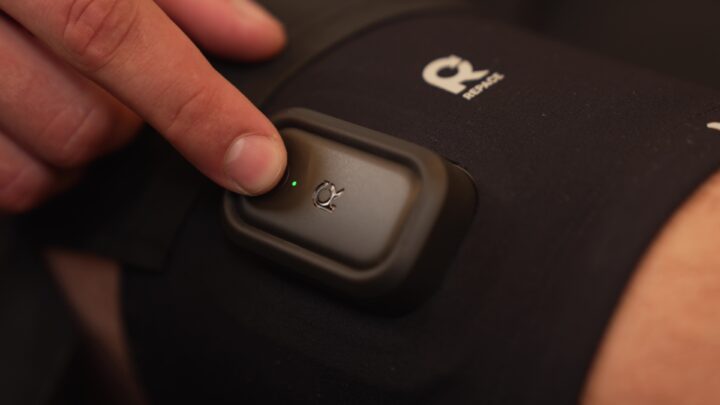 REPACE also understands the pain and boredom of long-running. Therefore, it rewards the users with medals each time they workout to provide them a sense of new accomplishments.
You can also share your exercise results with your Facebook friend.
How Does It Work

I explained in the introduction why this muscle oxygen saturation level is very important. REPACE measured the user's muscle oxygen saturation levels through functional near-infrared spectroscopy (fNIRS). By tightening the device onto the user's thighs it can calculate the oxygen saturation levels (SmO2) and calculation
REPACE automatically calculates the adequate workout duration and intensity through its application. You just have to attach it at a certain spot on your thighs and check your fluctuating muscle oxygen saturation levels yourself.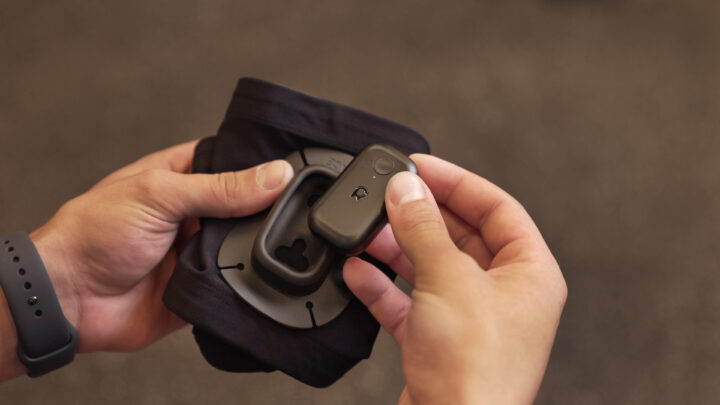 Comparison with other product

REPACE is a revolutionary product compared to another muscle oxygen monitor MOXY. They both measure oxygen designed with compact size. But REPACE also provides an exercise solution according to its measurement not only does it cheers up the users with an audio guide. Not to mention the more reasonable price.
To compare with the professional lactate measurement test appliance, REPACE is superior. It doesn't need your blood, enabling the outdoor test. Furthermore, unlike the professional lactate measurement test appliance it monitors you after the test for your best workout.
Who Developed This Product?

OBELAB, incorporated in the United States, is a company initially started in the science lab of KAIST. It has developed and manufactured healthcare devices since 2013 and has been safety-approved with different certifications.
NIRSIT, developed by top-notch researchers, is a commercialized portable device that can measure oxygen saturation in the brain using fNIRS based on its self-developed technology. Years of know-how on the technology have been verified in academia and related industry. Using these technologies, OBELAB developed REPACE for the purpose of strengthening individual athletic ability.
The technology behind the REPACE is developed by cooperating with the nation's top medical schools' algorithms and clinical trials to fully develop a complete device.
Where Can I Find This?

REPACE, the smartest running device, is created by eminent technology and made by great scholars. It is now gathering backers from the Kickstarter. Go check it out now✔️✔️!