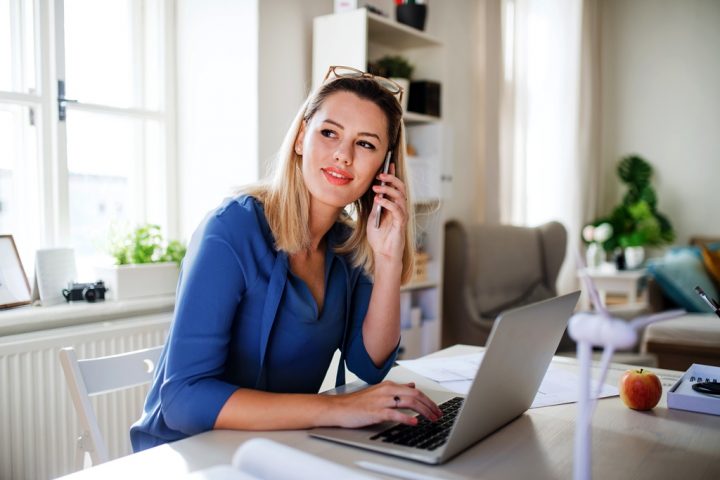 Gone are the days when businesses are only done in brick and mortar buildings. The advent of technology and the availability of a high-speed Internet service provider has now made it possible for entrepreneurs to do business in the comforts of their own homes. According to statistics, over 15 million businesses in the US are home-based.
Transitioning from a corporate to a home-based setup can be very challenging. This change will require business owners to implement different strategies to maintain their work culture and carefully choose individuals who can work with this kind of setup. When not managed properly, this change can become the reason why a business will lose its customers and profits.
Fortunately, you can prevent this from happening and ensure that your home business runs more efficiently by investing in the following things:
1. High-Speed Internet

Looking for an internet service provider should be on top of your to-do list if you plan on managing your business from home. Having access to high-speed Internet is an absolute need so you can continually check with your employees, communicate with your customers, and stand out from the competition. You'll be an outcast in the business arena if you don't have an Internet connection. How can you know the latest trends in the industry? How can you engage with your customers and employees?
Look for different Internet service providers in your area and spend some time to compare your options. If you don't know where to start your search, ask for recommendations from your friends and family, or from entrepreneurs who are managing their businesses from home. Check the online reviews of these Internet service providers as well.
Remember, the efficacy of your home business highly depends on the speed of your Internet connection, which is why you should always choose carefully.
2. Computer

It'll be very challenging for you to complete any task from your home if you don't have a powerful computer. How can you check on your employees and assess their progress? Do you think you can enjoy having high-speed Internet access if you don't have any computer to use it with?
A powerful computer is another must when managing your home business. This equipment will make it very easy for you to accomplish several tasks even while you're sitting at home. With the right computer, you can accomplish different tasks at the same time without compromising the efficiency of your outputs.
Since businesses cover varying tasks, it's important that you exert time to compare different computer models. Buying one that is too slow can cause inconvenience while using a computer that is too advanced for your needs can entail costs from your pocket. Make sure that you'll only use a computer that fits your needs and budget.
3. Desk

One of the biggest benefits you can get when managing a home business is being able to work in different parts of your home. Depending on your preference, you can work in your bedroom, living room, or even in your patio. However, not having any designated place to work at home can lead to unproductivity as you'll be prone to distractions.
Instead of working on a project that's due soon, you'll end up watching too much TV if you choose to work in your living room. The more people living in your home, the more distractions you'll have around you.
Steer clear from any distraction by investing in a work desk and designating one area of your home to be your workspace. Your desk should be big enough for you to place your computer and all other necessary tools for work, such as pens, papers, and planners.
4. Chair

You'll be more productive using your desk if you're sitting in an ergonomic and comfortable chair as you're using it. Using one regularly will help lower your business costs in the long run because an ergonomic and comfortable chair can reduce musculoskeletal disorders. This kind of chair will also reduce your sick days and improve your productivity.
Since the chair you'll use at home can significantly affect your health, don't forget to try out different chairs before deciding which to buy. This will enable you to determine which chair actually fits your desired level of comfort.
5. Lighting

Contrary to popular belief, you should not solely rely on the light from your computer whenever you're working in the dark. Sure, your computer might give off enough illumination for you to see your keyboard, but, over time, this practice can result in eye strain and severe headaches.
If you don't want any of these to happen, equip your workspace at home with adequate lighting. You can decide to use ambiance, task, or accent lighting fixtures, or a combination of all of these.
If your daily routine requires you to sit in front of the computer for long periods, task lights, such as floor lamps or desk lamps, might be appropriate. A task light is also a great choice if you're fond of reading and writing on your desk. If you want to highlight some artwork or architectural features in your workspace, look for accent lighting fixtures, such as wall and recessed lights.
With appropriate lighting in your workspace, you can reduce eye fatigue and prevent accidents as the visibility of the room will improve.
6. Storage Options

You'll have a lot of things on your plate once you decide to run a home business. Aside from regularly communicating with your customers and employees, you also have to accomplish several tasks as an entrepreneur. You'll be overseeing a lot of facets, which can include marketing, operations, and manpower. This means you'll have to use more tools and documents every day.
Regardless of how busy you are, you'll always have the motivation to work if you have several storage options in your workspace. It's important to have proper storage areas for your folders, business cards, sticky notes, and pens the moment you start to work from home.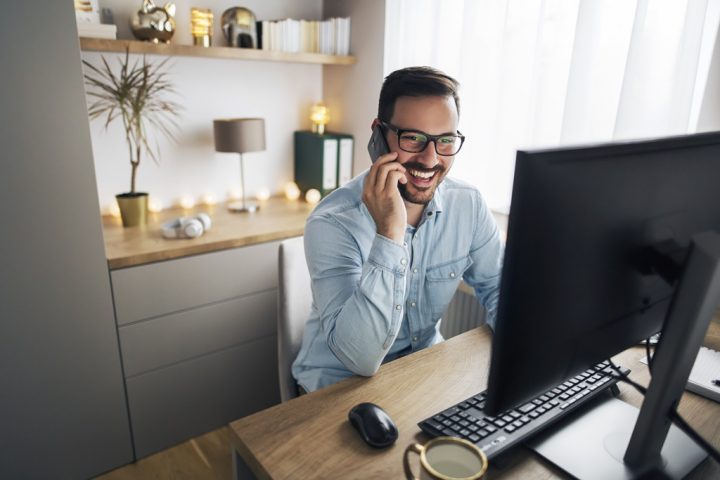 A cluttered workspace can cause stress, making it hard for you to accomplish tasks. This kind of work environment can also delay any projects as you'll have a hard time looking for different items the moment you need them.
Knowledge Is Power

Running a business isn't easy, and doing it from home can add to the challenge. Aside from making sure that your customers and employees are happy, you also have to pay attention to the quality of communication between the team and their level of engagement to the organization.
If you want to make this transition to provide positive results for the business, consider this article as your guide to complete the entire process. It'll be easy for you to run your business from home if you know which pieces of equipment you should invest in.