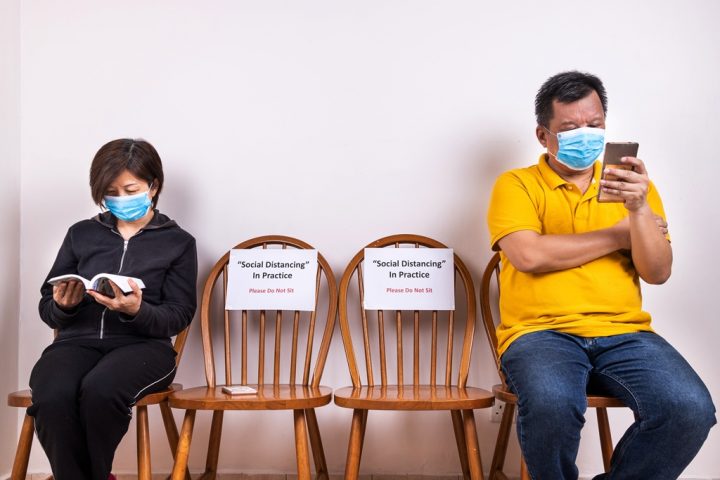 Spectrum Internet, or Charter Spectrum, is the trade name for the company known as Charter Communications. The brand sells different Internet products and services, such as Internet connection, telephone systems, and cable television. Spectrum Internet offers several affordable plans that will give you the speed you want for your household.
This Internet firm is currently taking part in the fight against the dreaded COVID-19 pandemic. The company is taking measures to ensure its employees and consumers remain safe from this dreaded disease.
How Can Spectrum Help During The COVID-19 Pandemic?

Spectrum outlined different steps to ensure client and workforce safety during the COVID-19 pandemic. These safety measures include:
Free Internet For 60 Days

Having recognized the threat that is COVID-19, the company acknowledges the challenge that low-income families face in paying their Internet dues on time.
Thankfully, Spectrum announced that it would suspend late fees, along with service terminations for households economically affected by the coronavirus pandemic. The company will resume sending its billing statements and late fees to its consumers after 60 days, starting from March 18, 2020.
Bear in mind that this benefit is only for eligible households. Homes with K-12 students or college-going students that need to continue their education may also avail of the free 60-day Internet service from this Internet provider.
To qualify for this program, the company needs households with students to fulfill the following requirements:
The student residing at the address needs to be of qualifying age with an existing Spectrum Internet connection. The learner should also have remote education needs at the time of the COVID-19 pandemic.
The household with the K-12 and/or college student shouldn't own a Spectrum Internet subscription for the past 30 days from the start of the free 60-day Internet service.
Safety During A Technician Visit

Internet downtimes can still happen amidst the pandemic. Faulty modems and disconnected cables can occur at any time, and these scenarios may require a visit from Spectrum's technicians.
The firm helps prevent the spread of coronavirus by:
Educating their staff members on the best practices for social distancing.
Preventing ill employees from reporting to work.
Letting technicians with work outside residential or business establishments complete tasks without making any contact with customers.
Promoting self-installation kits to new customers.
New Spectrum Internet customers can opt to buy self-installation kits. The package will include:
One modem
One Wi-Fi router
One coaxial cable
Two power cables
One Ethernet cable
An instruction manual
Self-installation is relatively easy to follow through and complete, provided that customers will read the instruction manual thoroughly. If problems occur, clients may download the "My Spectrum App" for bill payments and troubleshooting services. The company's customer service crew may also respond through the firm's official site.
Store Safety Protocols

Spectrum Internet also reduced the operational hours of their physical stores to help reduce the potential spread of the coronavirus disease. Interested people may check the company's store locator on its official website.
Aside from reduced business hours, the company also took other safety precautions for their establishments, such as:
Enhancing store cleaning and sanitizing operations.
Requiring customers and employees to follow proper social distancing procedures while inside establishments. People should be at least six feet apart from each other during waits and transactions.
Reserving the right to deny entry to customers and employees experiencing flu-like symptoms.
Community Support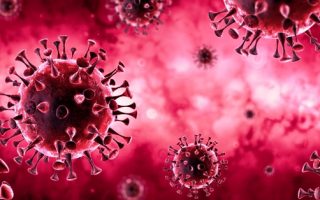 This Stamford, Connecticut-based Internet Service Provider (ISP) assists communities to help reduce the spread of the coronavirus pandemic. As of March 16, Spectrum supports school districts and local communities with tools that help students learn from their homes instead of gathering in educational establishments.
Furthermore, Spectrum has opened its Wi-Fi hotspots across different public arenas. People can access these public Wi-Fi hotspots freely, which can be a boon for emergencies or for urgent business matters, such as emailing clients.
The firm also offers the Spectrum Internet Assist service to eligible low-income households. This particular offering brings high-speed Internet to qualified homes and issues them with benefits like:
A free Internet modem
Up to 30 Mbps Internet speeds
No contracts
No data caps
A $5 per month in-home Wi-Fi service (optional)
To avail this service, households need to be part of one of the following assistance programs:
Supplemental Security Income (for Internet service applicants over 65 years old only)
The National School Lunch Program (NSLP)
Community Eligibility Provision (CEP) of the NSLP
Eligible households may also avail the Spectrum TV and Spectrum Voice services with the Spectrum Internet Assist service. Contact your local Spectrum Internet provider to know more about how to benefit from these products and services.
Free Access To Public News

Spectrum Internet opened its Spectrum News division to the public. The company will provide free access to all publications within the Spectrum News website until May 15, 2020. This online publication aims to help readers become educated about the recent happenings around the world during the coronavirus pandemic.
Furthermore, Charter Communications donated 1,000 COVID-19 public service announcement (PSA) spots per week. These PSAs will include video streaming for four weeks from the statement.
Viewers can access the company's videos on all online Spectrum News Networks, which include the firm's proprietary desktop and mobile apps.
The COVID-19 pandemic took the world by storm. Thousands of people are getting sick and dying from this disease that's sweeping the globe. Homes and business establishments are now practicing social distancing techniques to reduce the spread of this illness.
Spectrum Internet joins many other companies around the world to give hope to humankind in different ways. This ISP is offering various aids to eligible consumers, such as free Internet for 60 days and open access to the company's news platforms. Interested people who wish to avail this Internet company's connection plans may also opt to buy self-installation kits, allowing both technicians and consumers to practice social distancing during this pandemic.
All in all, Social distancing and other precautionary measures might seem insufficient to stop the spread of the coronavirus. But, these small steps can make for a more significant outcome when humankind is working together.