Imagine shopping in an online store, deciding to buy some products, filling out all the information on the checkout form, but while waiting for it to load, switching your attention to something else and forgetting about the purchase altogether. Such situations appear more often than you would think. You might want to check out these Magento speed optimization services to avoid it happening to your store.
Meanwhile, in this article, I'll talk about how slow checkout speed occurs and what to do about it. You will learn about the reasons that stand behind the checkout process's slow speed, and how they connect to other parts of your business.
Magento checkout: how does it work?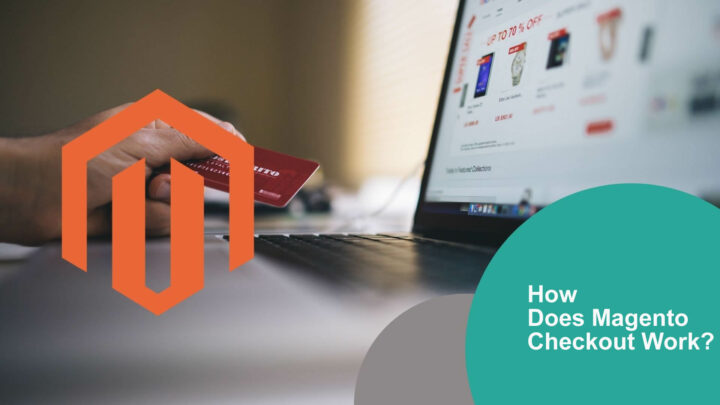 Let's break down the Magento checkout process into little details. It all starts with a transaction switching to another channel, safe and encrypted. In order for a transaction to happen, it's necessary to gain all the relevant information.
Once the customers access the Checkout page, they fill in the data step by step, following the guidelines of the checkout procedure. The process goes faster if the customers have accounts in your online store because they have most of the data previously saved in their accounts.
Compared to other online store pages, the Magento checkout pages tend to load more JavaScript code. In some cases, they load code longer, worth up to 5 times. Additionally, the cache also contributes to longer checkout times, and as a result, it can take up to 20 seconds for a checkout page to process a transaction.
Checkout is one of the most challenging parts of the eCommerce business, but its successful implementation will lead to high conversion rates and more customers.
What's the relation between checkout slow speed and your online business?
Now, let's talk about how slow checkout speed affects your online store and what you should do about it.
There are a lot of factors that affect the success of your business. When you only release the online store, the customers pay attention to numerous factors, such as reasonable prices, shipping options, user experience, etc.
When it comes to checkout, it's one of the last parts of the user experience, but if it's not convenient for users, you won't believe how many customers will abandon your store at this point. No one wants to wait too long and lose valuable time while your checkout page takes ages to load.
The results of slow checkout speed are:
Low customer satisfaction.
Your customers don't know all the ins and outs of your business, mainly the reasons behind the slow checkout process. For them, it's just a bad user experience. When paying for your goods or services, the clients expect to have their benefits and experiences to be top-notch.
Additionally, users don't just interact with your store. Today, a regular internet user interacts with dozens of online stores and businesses. When other stores offer a quick and easy checkout process, they will compare it to your store and go for other options next time.
Unsatisfactory rates of conversions and sales
Slow checkout means high cart abandonment, leading to a decline in conversion rates and sales. Along with low customer satisfaction, your store may experience a decreasing number of returning customers.
Why is the checkout slow and how to fix the problem at once?
Let's delve into the specifics of the checkout process and which factors lead to its slow speed:
Complex checkout: Most of the checkout processes should include no more than two steps. But even with two steps, if the page load speed is slow, the users will spend extra time waiting between the steps. Go for a one-step checkout in order not to worry about such an issue.
Hosting provider's quality: Before searching for other issues, check the quality of your hosting services first. You can do it by installing another Magento store just to test the system.
JavaScript issues: The use of this technology often contributes to the slow speed. Check your extensions and integrations to see whether you can optimize their use.
Shopping cart pricing police: Once the customer adds new elements to the cart, the price automatically re-calculates. If you set too many price rules, Magento will check every one of them before applying the right ones to the chosen items. Check your list of price rules and exclude those that no longer apply to your system.
Unnecessary elements: While installing, you may have gone too much with add-ons and extensions, incorporating elements without practical use for your online store. Try getting rid of them to speed up the process.
Shipping methods: Once the users fill in their addresses, the system must wait for the loading of the shipping API data, which is time-consuming. In order to optimize the process, analyze your target audience and preferred shipping methods. If you see that some shipping methods weren't used even once, you can turn them off, making your store lighter and easier.
Those factors are among the primary reasons why your Magento 2 checkout page has a slow speed. Go over each of the factors, analyze them and find the problem spots.
Final thoughts
And that's it! With the checkout process including so many parts, you can never tell right at once what exactly is wrong. You can either follow only some of the steps we've described or check every factor of your checkout process. But don't forget that other factors also affect your checkout speed; every integration or extension can slow the process down. You need to thoroughly check the system to find the right reason.
Finding the right development team who can go through your system and fix all the bugs and glitches will save you a lot of time and effort. Even though checkout is the last step of your customer's journey, it's still crucial for converting customers and increasing sales, so don't overlook it.