When editing pictures, one of the aspects people pay attention to is the teeth. With the help of teeth whitening apps, you can make your teeth shine brighter in pictures. This would help to make your picture look as perfect as you wish. Interestingly, these apps are free to install and are available for both Android and iPhones. More so, some of these teeth whitening apps include other picture edit tools; thus, you're probably getting a comprehensive photo editor.
The 10 Best Teeth Whitening Apps for Android and iPhone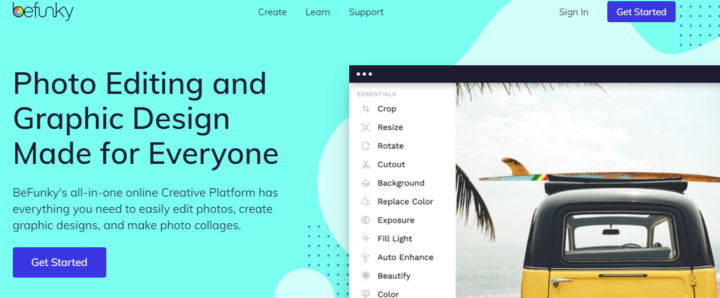 BeFunky Photo Editor is one of the best and most comprehensive photo editing apps for mobile devices. It features a ton of tools and settings that help to transform images and photos into stunning "arts." The BeFunky app includes teeth whitening tools, along with other tools for changing various aspects of an image.
Furthermore, the app interface is simple-to-use; thus, making it easy for you to access the filters and effects you need to add to a photo to make it unique and "perfect" as you want. The app also lets you undo edits and provides a lot of beneficial stuff.

The AirBrush app is yet another impressive photo editing app packed with tons of useful tools, effects, and filters. This app provides you with teeth whitening tools, along with hundreds of unique filters.
AirBrush is available for free for Android and iPhones, and the interface is super-intuitive. With this photo editor, you can smooth your skin, remove acne, wrinkles, red-eye, and apply makeup adjustments effects.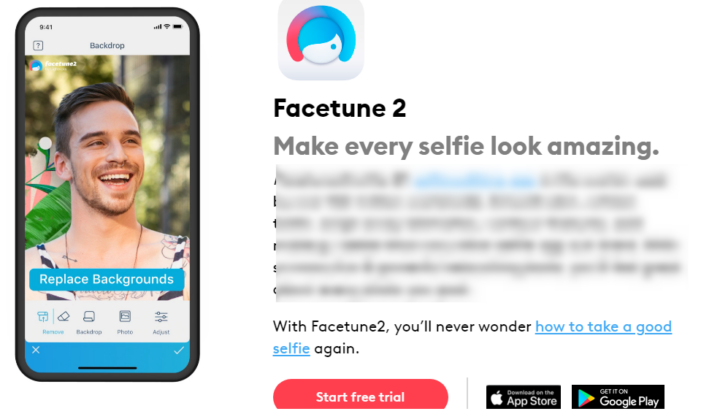 Facetune is another multi-feature photo editing app available for Android and iOS device users. It comes with several filters and effects – basically designed for beautifying selfie photos.
This app also allows you to change the background in your pictures to any custom background of your choice. Yes, it includes teeth whitening tools. More so, all the tools and features are easily accessible, thanks to the clear-cut interface.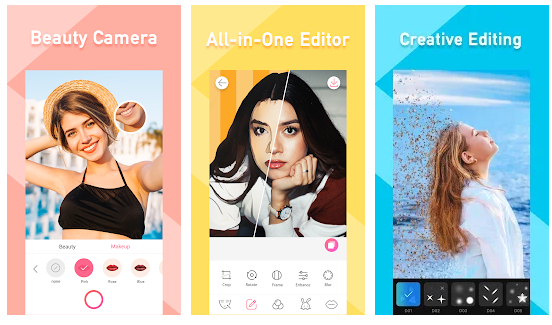 Sweet Selfie is a photo editing app, which also doubles as a beauty camera app. It doesn't only work for selfie photos, this app can be used to edit any photo as it comes with a ton of trendy filters and effects.
With the Sweet Selfie app, you can take pictures with the "Beauty Cam" feature and further edit the pictures using the various available editing tools, which also include teeth whitening tools.

Pixlr is a professional tool for editing photos and images. The Pixlr mobile app for Android and iOS is a comprehensive photo editing "suite" with a simple-to-navigate interface. Interestingly, the Pixlr mobile app is available for free on Android and iOS app stores.
The app supports teeth whitening tools, along with several other useful tools, effects, and filters. With the app, you can make creative edits to any picture or create photo collages. It is a great app for mobile photo enthusiasts.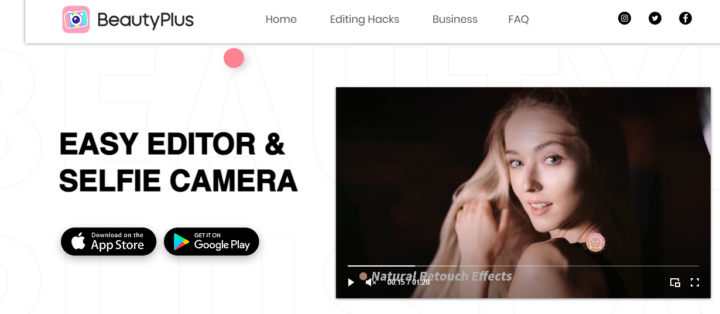 As we continue with this list of teeth whitening apps, Beauty Plus is worthy of mention. This app acts as a beauty cam and also a photo editor. The photo editing interface features a bunch of trendy filters and effects to make your picture unique and extremely detailed as you wish. Beauty Plus is available for free on Google Play Store (for Android users) and iOS App Store (for iPhone users).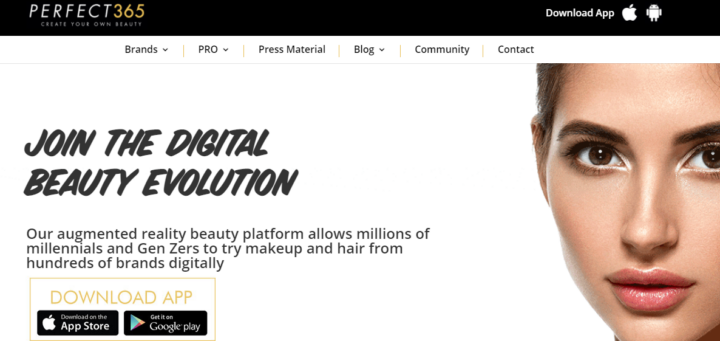 Perfect365 is a professional image editing solution; however, the mobile app version for Android and iOS devices is available for free. Basically, Perfect365 allows its users to apply makeup to photos. It has over 80 million subscribed users.
The Perfect365 mobile app provides a ton of tools and features for free. With the app installed on your device, you can change the color of your lipstick, whiten your teeth, or recolor your hair.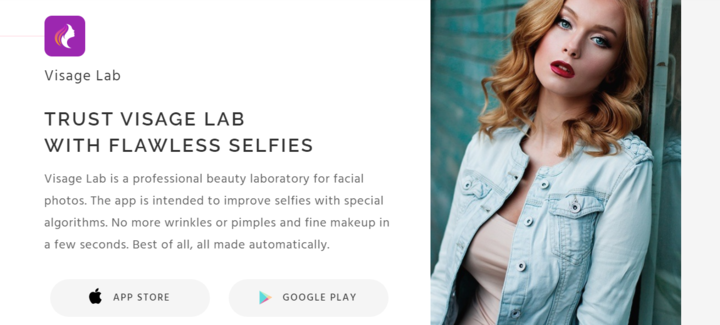 The Visage Lab photo editing app for Android and iOS devices supports a ton of handy features. It works perfectly for whitening teeth in selfie shots; notwithstanding it is still a good app for editing full pictures and images.
As a professional image editing app, Visage supports automatic face retouch, skin makeup, red-eye removal, along with over 40 awesome artistic effects. The app's interface is easy to understand and use.

PicsArt is a renowned image editing suite – the app comprises every tool and feature you need for professional photo editing. More so, the app is available across devices and OSes. The PicsArt mobile is available for free on app download sites and official app stores.
With the PicsArt app, you will gain access to tons of filters, effects, and editing tools. Yes, the app includes teeth whitening tools. Generally, the PicsArt app is easy to use, thanks to the simplified interface.
Yeah, with the right photo editing app, everyone is photogenic! Well, the Fotogenic mobile app is listed here because it's apparently one of the best mobile picture editing solutions with teeth whitening features. The app is easy to use, and also features many other tools. However, it is only available for Android device users.
Summary
There are other photo editing apps that include teeth whitening tools and features. However, these top ten apps mentioned here are hands down among the best of "bests". They are easy to use, intuitive, and available for free.