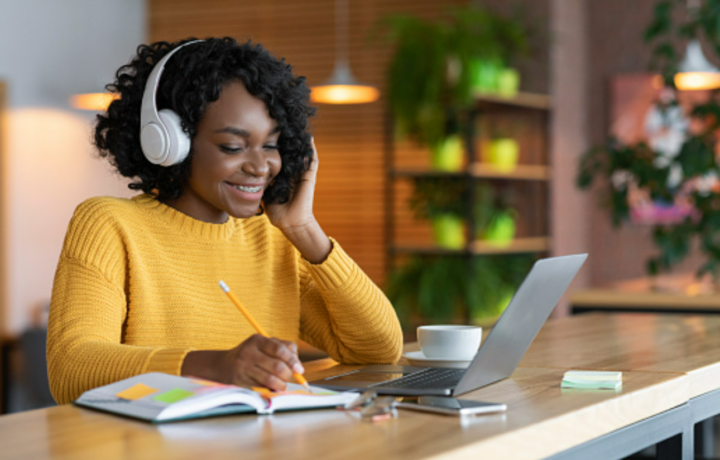 More and more music lovers are choosing the best full-size wireless headphones for music and games, which have good sound, microphones, and active noise cancellation. The sound they produce is more three-dimensional, and the immersive effect will be stronger due to the absence of extraneous noise.
Enveloping headphones completely cover the ear and transmit sound better in comparison with earmolds. That is why their parts are chosen by music lovers, programmers, gamers, IT specialists, and those who spend a lot of time on computers and laptops. Also, the headphones are great for studying, because you can study the subject even in the subway.
And that means that you have a much better chance to learn the material, pass the exam successfully, and not to wholly turn to online vendors offering – write my essay services. Listening to music with them will be comfortable on the street, on the subway, and in other public places. The best brands of full-size headphones include Baseus, Panasonic, JBL, AKG, Sennheiser, Huawei, Sony, Bose, and Apple.
These manufacturers produce quality audio equipment with great sound and microphones. To make it easier for you to decide, we've ranked the best wireless full-size headphones by sound quality in 2022-2023.
Defender FreeMotion B525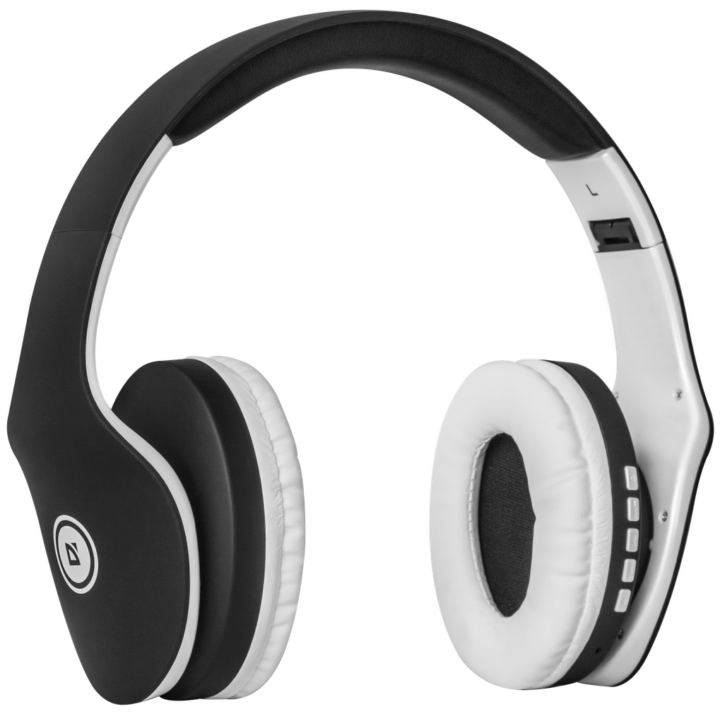 Good inexpensive full-size headphones are especially convenient for use on the road, which is facilitated by the folding design, which will not take up much space in your backpack. You can listen to music even without a phone. All you have to do is to insert a MicroSD memory card in a special slot. The built-in microphone allows you to answer calls and use voice input, and according to customer reviews, the interlocutor will hear you well.
The headphones have mechanical keys that are needed to switch tracks, pause, start playback, and volume control. You can listen to music continuously for up to 8 hours, but it's not a problem if the battery runs out. In this case, you can connect via cable, which is included. Charging from 0 to 100% takes exactly 2 hours.
Baseus D02 Pro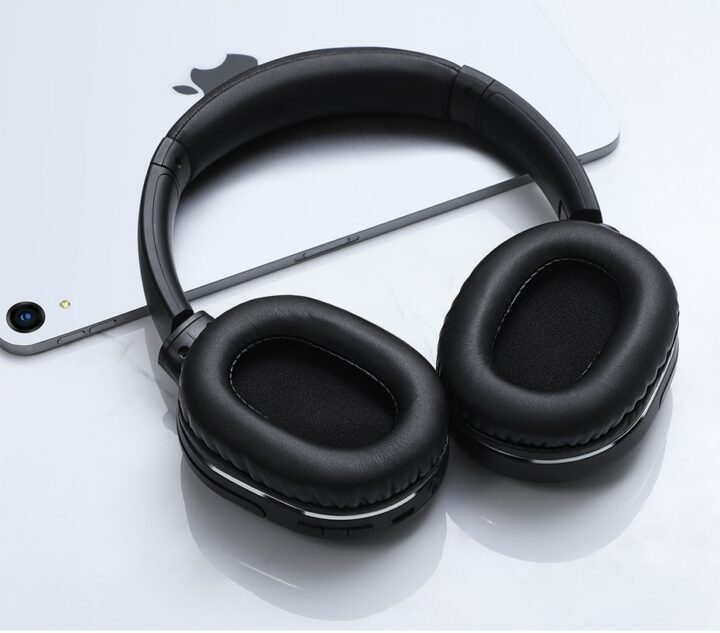 Baseus makes the best budget-friendly full-size Bluetooth headphones that can last up to 25 hours on a single charge. You will be able to listen to music for a long time without interruption and a full charge takes only 1.5 hours. The package also comes with a detachable cable, which is useful in case your music source does not have Bluetooth or the battery is not running out at the wrong time. The model has a nice design and well-thought-out ergonomics, due to which you will not get tired even with prolonged use.
The ear cushions are made of soft materials that give you comfort when listening to music and fit snugly in your ears, reducing the impact of external noise. The foldable design allows the headphones to be stored in a smaller space and fits even in a small briefcase. The connection is done via Bluetooth® 5.0 which gives you a stable connection up to 10 meters away. The speakers give good bass and play a wide range of frequencies from 20 to 20,000 Hz. The built-in noise-canceling microphone allows you to use the Baseus D02 Pro for voice and video calls, but according to reviews, its quality leaves much to be desired.
Panasonic RB-HX220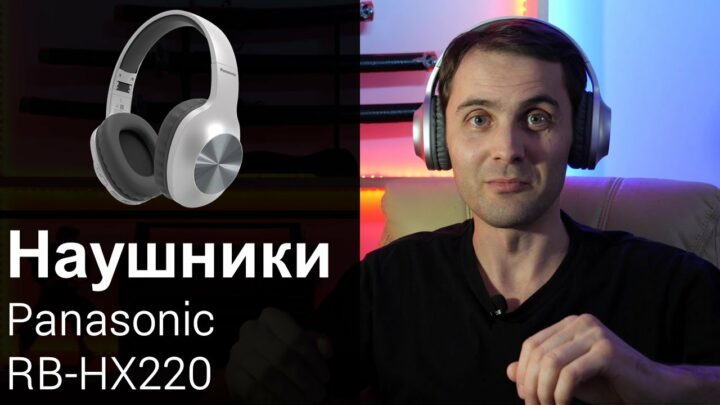 Panasonic RB-HX220A comparative review of the best full-size wireless headphones moves on to the quality and style of the Panasonic RB-HX220, housed in a sturdy case with soft ear cushions and an adjustable headband. This allows you to precisely adjust them to your head. The foldable design makes it easy to carry and store, and the low weight ensures no discomfort over extended use.
It is powered by a battery with high capacity, which holds 23 hours without recharging. By the way, it is fast here – 15 minutes on charge is enough for 3 hours of listening to music. If the battery is empty, you can continue to use the Panasonic RB-HX220 by connecting by wire. The bass enhancement system reduces distortion and gives richer bass. There are buttons on the housing for volume control, playback, and ringing.
JBL Tune 710BT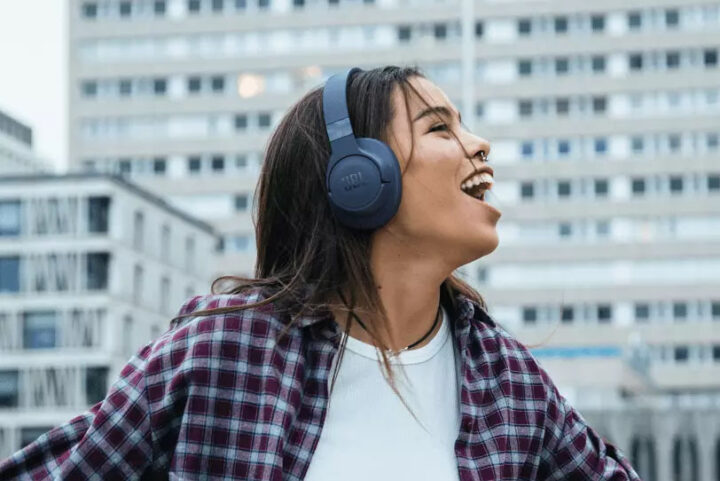 JBL Tune 710BTThe 9th place in the top of the best full-size wireless headphones deservedly gets JBL Tune 710BT, which is convenient to use both at home and on the street, as well as on public transport trips. Its distinctive feature is the Multipoint technology, which allows you to connect to two different devices simultaneously and switch between them quickly if necessary.
Another trump card is the autonomy – up to 50 hours on a single charge, and the charging is very fast. Five minutes of charging is enough for 3 hours of use. You will charge the JBL Tune 710BT rarely, and if necessary, you can connect a removable 3.5mm cable. When pairing via Bluetooth, a stable connection is guaranteed up to 15 meters away, so you don't have to carry the sound source in your pocket. The more that, and you can switch music on the headphones themselves.
The microphone is built in, so it's perfect for answering calls and sending voice messages. Voice transmission accuracy will pleasantly surprise you. The folding design reduces the size when storing, and the adjustable headband provides a comfortable fit.
AKG K 361-BT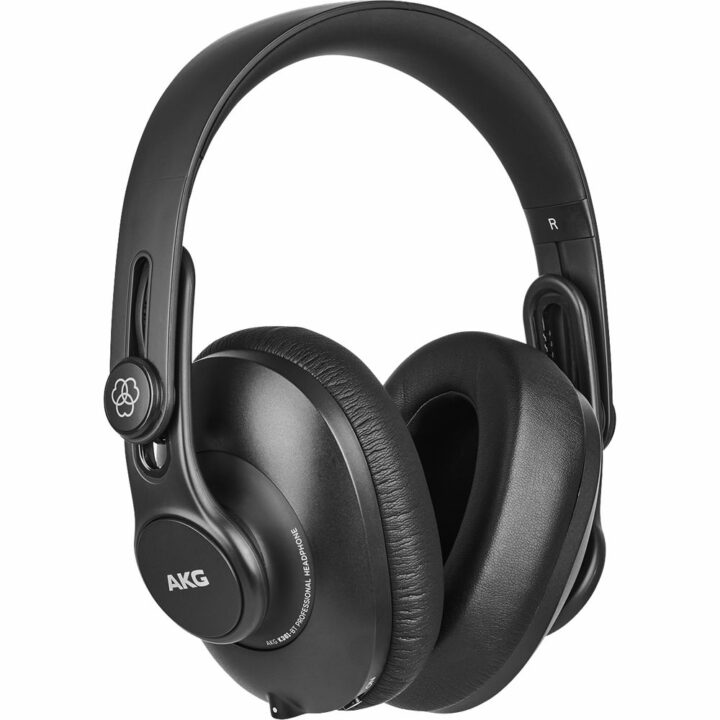 The best models of full-size headphones for value for money boast the largest speakers in their class. Their diameter reaches 50 mm, which gives excellent bass and allows you to hear the smallest details of the song, which wanted to convey the car. You can listen to music both via wire and Bluetooth. In the latter case, power comes from a rechargeable battery that can withstand up to 24 hours of playback.
The AKG K 361-BT is often chosen by creative people, sound engineers, podcasters, streamers, and those who want to enjoy music. The headphones give studio-quality sound and have a sturdy construction and soft ear cushions that won't tire your ears even after hours of listening to music.