xFyro ARIA was featured in an Indiegogo crowdfunding campaign some months back. It is one of the most popular crowd-funded earbuds out there. The xFyro ARIA Bluetooth 5.0 earbuds come with a lot of features, innovative techs, and functionalities. It promises to be a better alternative to some high-priced alternatives. These earbuds look sturdy, fully waterproofed, and sold at an affordable price.
If you're a music lover, these earbuds deliver premium sound and they fit perfectly into your ears. Also, the xFyro ARIA Bluetooth 5.0 pair of earbuds are compatible with all mobile devices and gadgets with Bluetooth connectivity support. If you're getting this for yourself, carefully read through this review.
xFyro ARIA Bluetooth 5.0 Earbuds Overview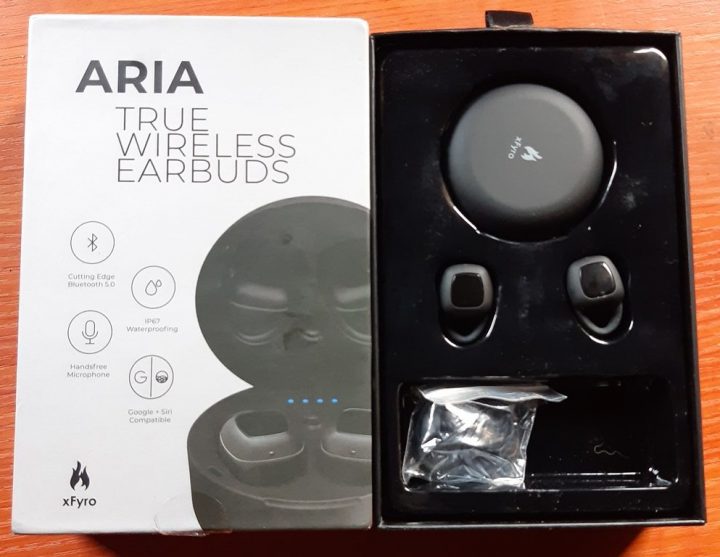 The ARIA earbuds claimed to be one of the most advanced wireless earbuds. Well, it delivers good sound and looks very sturdy. With an IP67 waterproof rating, it implies that you can bath or swim while having these earbuds stuck to your ears. Also, the earbuds come along with a charging case just like the xFyro xS2 earbuds (which is the newer model).
Furthermore, the buds come with a built-in mic, which allows for hands-free calling and other functions that require the use of a mic. There are buttons on the xFyro ARIA earbuds; they are available for volume controls, start/stop music, accept or reject calls, and skip tracks. More interestingly, this pair of earbuds support Google Assistant and Siri; thus, you can use the assistants to control the earbuds.
 xFyro ARIA Earbuds Unboxing and Features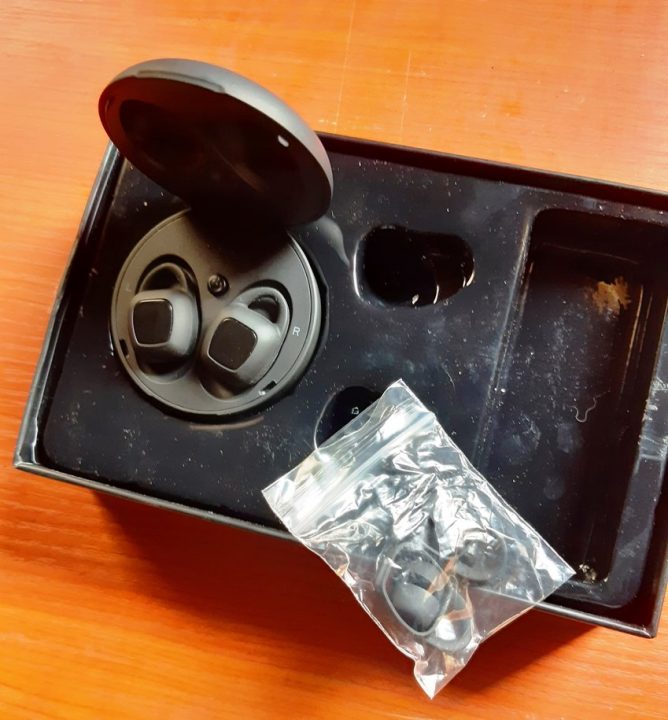 Just as anticipated, the xFyro ARIA Bluetooth earbuds came with a user manual, a charging case, one micro USB cable, 2 sets of wingtips, 3 sets of ear tips, and the xFyro ARIA earbuds (itself).
In features and functionalities, the xFyro earbuds are mostly modern with super exiting features. In addition to the features listed on their website, hereunder are some of the most prominent features of the ARIA model of xFyro earbuds.
Smart and Advanced
The xFyro ARIA earbuds are designed with advanced technologies to offer a truly wireless experience for using an earbud. Also, these earbuds are smart and can receive commands via Siri or Google Assistant. You can use Google or Siri commands to receive calls, control music, and do more with these earbuds.
Intuitive Controls
With a single tap, you can accept, reject, or place a phone call on hold when you have the Aria earbuds on. Also, you can skip music tacks to the next or previous one, as well as control the volume level by tapping the button on these earbuds. This means that you do not need to touch your phone to control what's playing in your ears through the ARIA earbuds.
Bluetooth 5.0
One of the interesting features of these earbuds is the Bluetooth 5.0 support. Bluetooth 5.0 is currently the latest version available, and it promises longer battery life, more range coverage, among other impressive features. With Bluetooth 5.0 support, the ARIA earbuds offer seamless wireless connectivity with virtually all devices that support Bluetooth connection. Also, you can connect with multiple devices up to 35 feet away.
Comfortability
It feels quite comfortable wearing these earbuds. Whether you're exercising, training, walking, or just sitting at a place, these buds fit perfectly into your ears in a comfortable manner. More so, there are different size options available.
Built-in Mic and Noise Elimination
It is a common feature seen on headphones – noise cancelation technology. Well, the ARIA earbuds aren't designed with a noise cancellation technology but a "noise isolation" technology. The manufacturer assures that its noise suppression and isolation technology lets you enjoy your music and calls quietly without noisy distractions.
It is the built-in Mic that powers the handsfree calling feature of these earbuds. Also, thanks to the various buttons available on the buds so that users can conveniently customize their experience.
Quick Charge with the Charging Case
There's a charging case that comes with these earbuds. When you charge the earbuds using this charging case, it only takes around 15-20 minutes for the buds to charge completely, and you'll use them for up to 28 hours or more, depending on usage.
IP67 Rating
The certified IP67 rating reassures you that these earbuds are fully waterproofed and can be used anywhere even when inside a bathtub. Also, it is dust resistant, and that would interest some folks.
xFyro ARIA Earbuds Specifications
| | |
| --- | --- |
| Type | In-ear headphones |
| Connection | Wireless (Bluetooth) |
| BT version | 5.0 |
| Weight: | 10-11g |
| Microphone | Yes (built-in) |
| Protection | IP67 – water and dust resistance |
| Battery life | Up to 8 hours (normal charging) or 32 hours (charging case) |
| Noise control | Noise isolation |
| Charging | Vis USB |
| Type: | Built-in |
My xFyro ARIA Bluetooth Earbuds Review & Experiences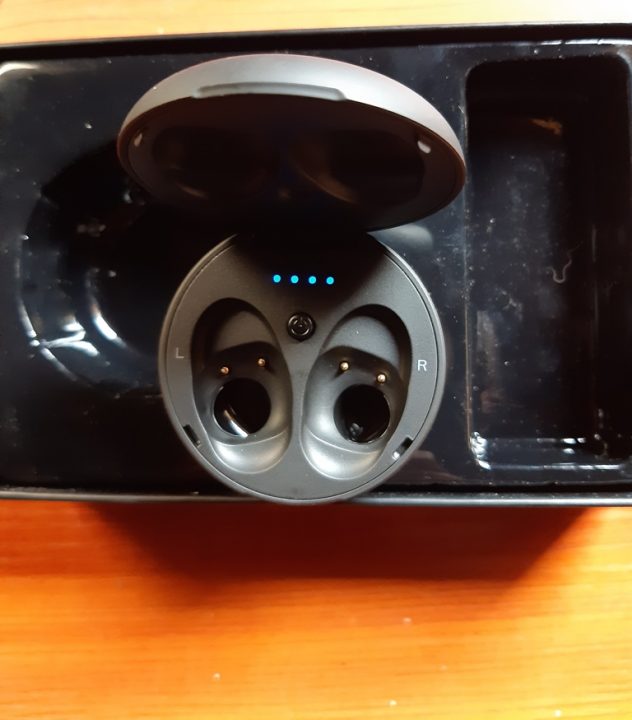 I have used and tested this unit for two weeks. During these fourteen days, I have paired it with an iPhone, Samsung galaxy note, Android smartphone, and a PC. I ensured that the features advertised for the device were tested thoroughly.
INMO, the ARIA earbuds are good, sturdy, looks durable, and are generally "a good buy" for every sport/music lover. While the buds have a lot of good things to their credit, there are a few CONs you need to know: it's not everyone that would like the overly complicated control features that are offered by these earbuds. Also, the battery doesn't last that long on a loud music play, however, you'll still get a decent duration after each full charge.
Naturally, the ARIA earbuds can only last for about 7 – 8 hours. But with the charging case, you'll get up to 24 hours more; altogether, the ARIA earbuds can last for up 32 hours, which is quite impressive.
All in all, the xFyro ARIA Bluetooth 5.0 earbuds is a piece of good music and sports gadget for everyday uses.