Grammarly is practically the best "writing assistance" software app for all kinds of writers. It is more advanced than other alternatives you may find out there. Interestingly, Grammarly is available across devices, and can also be integrated with quite many 3rd-party applications, including Microsoft packages such as Word and Outlook.
The Grammarly browser add-on is available for Chrome browser and other Chromium desktop web browsers. With the add-on installed on your browser, you can use the tool to check every word you type on that browser. It also works in Gmail, Yahoomail, and when you're using an online editor like WP Editor (for blog authors and editors).
On the other hand, if you need Grammarly on your Outlook, you need to follow the guidelines provided below.
How to Add Grammarly to Microsoft Outlook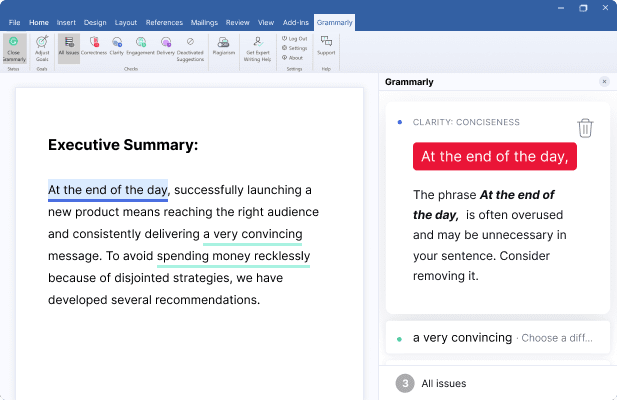 You have to download the add-in tool from the official Grammarly website. The add-in is actually for Microsoft's Office Suite; so, installing the add-in integrates Grammarly with all the compatible apps in your MS Office Suite, basically, MS Word and Outlook.
First Step:
Ensure that your MS Office package is activated. If your Outlook is not activated, the Grammarly add-in won't work. So, first things first, activate your MS Outlook, after that, install the Grammarly add-in and ensure to tick the "Outlook" option during the installation prompts.
Second Step:
If Outlook is launched, close it for the installation to work. After the installation is complete, re-launch Outlook, and you'd notice that the Grammarly tool has been added for you.
Third Step:
When the Grammarly option has been added to your Outlook, you will need to log in to your Grammarly account. Simply click on the Grammarly menu option and select "Log In." After logging in successfully, you can now use the tool to check your sentences while working on Outlook.
What More?
Grammarly for Outlook is available as an add-in, and it also supports MS Word too. The add-in is free to install; however, you have to log in to your Grammarly account to use it. Thus, if you aren't a logged-in user, you won't get all the editing and plagiarism-checking features.