Owning a car is not enough; you'll sometimes, need a couple of handy accessories that go along with car ownership. While most of these after-market accessories aren't that important, some will really come in handy for getting the most out of your car. One of such is the Ancel AD310 OBD2 car diagnostic scanner which we'll be reviewing today.
The OBD 11 scanner tool helps you read engine fault codes, clear error codes, view live data & hard memory data, collect vehicle information, View freeze frame, I/M monitor readiness, and several other useful functions. Questions such as Why is my car check engine light on can be answered with a fully functional OBD 11 scanner (such as Ancel AD310 Vehicle Scanner).
More so, detecting the engine's fault before going to the mechanic or auto technician will ensure there's less chance for rip-off while opening a pathway for DIY fixes. Read on to see if the Ancel AD310 car scanner is a good deal or a waste of money!
ANCEL AD310 Unboxing (What's In The Bag)
We got our package via DHL, hence, an extra box of packaging came with it. Hereunder are the items you'll get in a new Ancel AD310 OBD2 scanner purchase.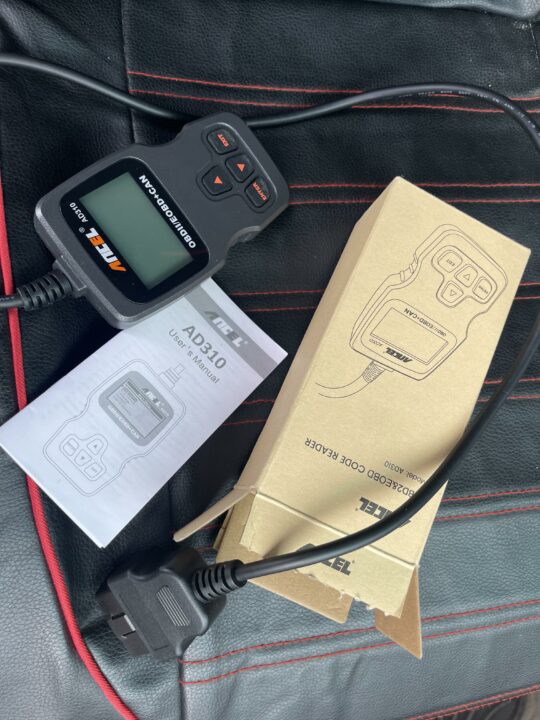 The OBD2 Scanner Tool
A detailed user manual
A cellophane bag (housing the scanner).
Ancel AD310 Build and First Impression?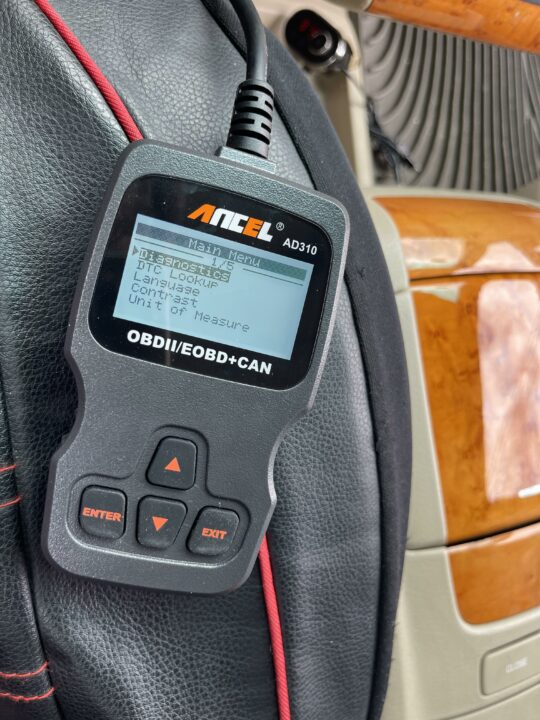 There are lots of car diagnostic scanners in today's auto market. Some with basic functions and others with advanced, programming, and monster capabilities. Ancel AD310 OBD2 Scanner (just like the Xtool VAG401 we reviewed in the past) falls under car diagnostic scanners with basic functions.
The build is simple, sturdy, and user-friendly; hence, our first impression of it is positive – as it's a good deal for the price it's sold.
The ANCEL AD310 OBD II car diagnostic scanner is a budget-friendly automobile computer reading device with simple, intuitive controls. The device feels light when held and can be used to detect many common car issues. It is one of the popular budget-friendly OBD II scanners for car owners. It features a simple design, intuitive controls, and a clear LCD screen to read the results from your scan.
This auto scanner comes with a 2.5-foot OBD2 cable, which is quite lengthy enough for anyone. You can trust this portable device to help you detect why your car's check engine light is on, as well as read or clear most diagnostic trouble codes (DTCs).
Also, this OBD II scanner can read live data, view freeze frames, and help out with many other car diagnostic situations. Weighing just around 10 ounces and flaunting a lightweight compact design, the Ancel AD310 checks most of the boxes for a good OBD II scanner.
Ancel AD310 OBD 11 Scanner Features, Specs, and Limitations
Here are some of the most prominent features of the Ancel AD310 OBD2 scanner – along with its specifications and limitations: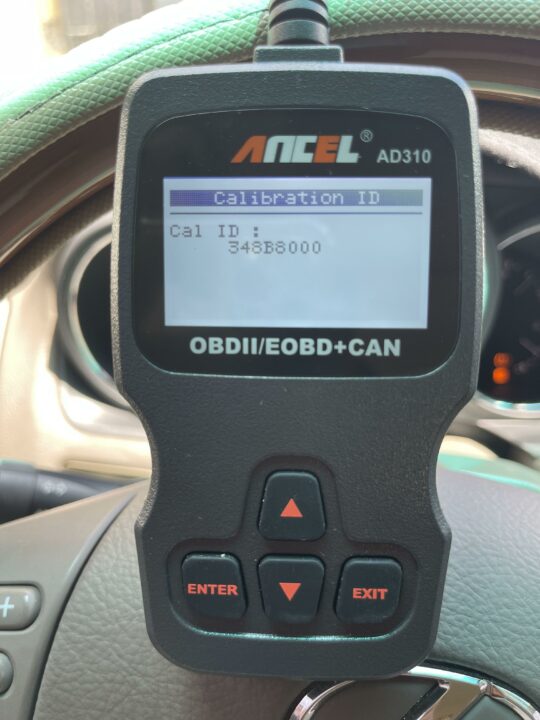 The Features
Of course, the Ancel AD310 works for every car model and it's extremely simple to use – a no-brainer for newbies. Some of the noteworthy features are listed below:
Reads live data stream
Erases error codes
Capable of running I/M monitor readiness test
Reads various DTCs
Sturdy and Compact
Support all OBDII protocols
Capable of turning off the check engine light
EVAP leak tests
View freeze frame data
Retrieves vehicle information
The Specs:
Weight: 10oz
Dimensions: almost 5 inches in length and 3 inches in width
Screen: 2¼-inch LCD
Cord: 2.5 feet OBD2 cord
Port: Mini-B USB
Smartphone integration: No
The Limitations:
You can't print the information you view with this device (some higher models from Ancel allow that anyway).
You can't diagnose the ABS or SRS with this device; it is mainly for detecting issues with the engine system – to read and clear fault codes, as well as view live data.
Pricing and Where To Buy?
The Ancel AD310 is a popular choice among car owners and mechanics. You will find it on most online stores that sell auto products, including Amazon, AutoZone, and most local auto stores with modern ware.
It is selling for $24.99 on Amazon.
How To Use The Ancel AD310 OBDII Device
Now, this is where it gets individual; different car owners would use this scanner for different purposes at random times. The AD310 OBDII scanner can read and troubleshoot a ton of car problems, so there are lot of stuff to do with this tool. However, we'll cover a handful of actions you can use this device for.
Every car has an OBDII port; it's usually situated below the car's steering wheel. Plug the Ancel AD310 cord into your car's OBDII port. (Note: the car must be turned off before you plug in the scanner – turn it on after the scanner has been plugged properly).
With the ANCEL AD310 connected to your car, turn on the ignition and press any button on the device to continue. Next, you'll see a menu list indicating the following: Diagnostics, Language, Contrast, and Unit of Measure.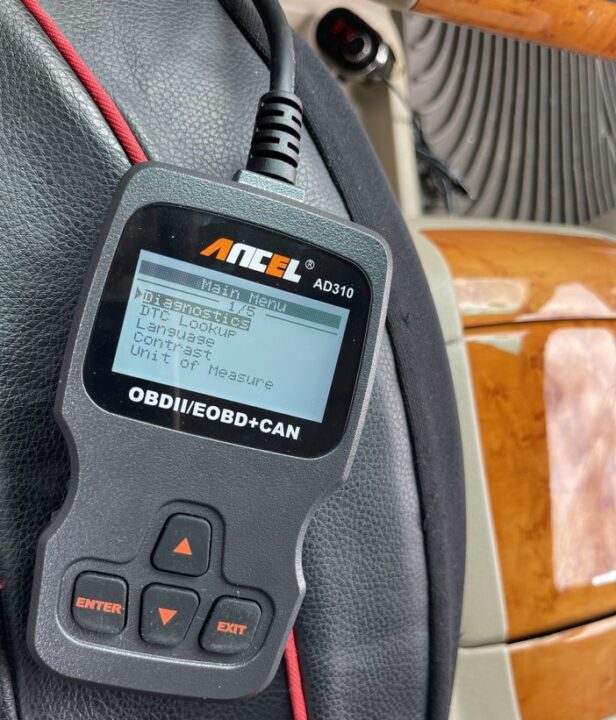 The "Diagnostics" option is to scan your car for possible DTCs. There are many diagnostics options to check out – the System Status menu is where you'll see the options to Read Codes, Erase Codes, View Freeze Frame, Live Data, Vehicle Info, and run I/M Readiness.
Now, you select the one you want to perform and continue with the prompts shown to know. Literally, operating the AD310 is intuitive, you won't have a problem understanding where to go from where.
Also, this is a multilingual tool; if you need to use it in a different language (other than English, which is the default), from the first menu, select the "Language" option and pick your preferred one.
The "Unit of Measure" option is there for you to change the unit measurement of the device's reading. For example, you may want it to read specific data in inches, other than feet/foot. There are other choices there – you can switch at any time.
Ancel AD310 Live Data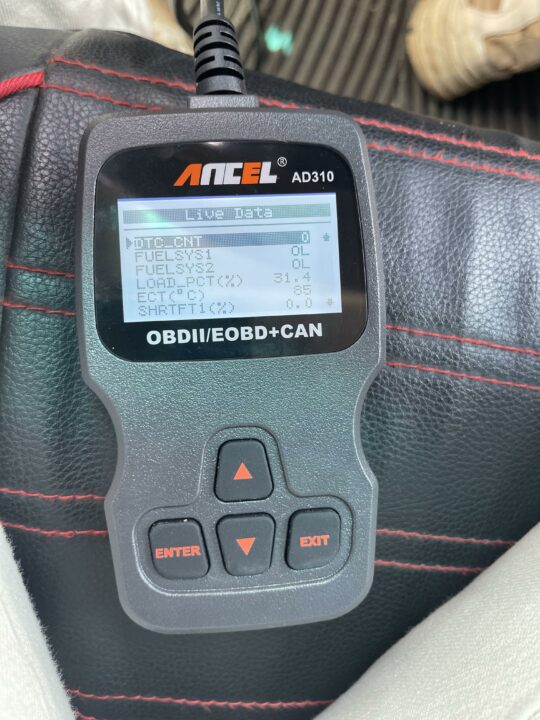 When you pick on the live data feature of this OBDII scanner, it brings up quite a lot of handy information, which includes the following:
DTC_CNT: Diagnostic Trouble Codes Continued
FuelSYS1: Fuel System 1
FuelSYS2: Fuel System 2
ECT (in Fahrenheit): Engine Coolant Temperature
LOAD_PCT (%): Load Percentage
VSS (mph): Vehicle Speed Sensor
SHRTFT1 (%): Short-Term Fuel Trim
LONGFT1 (%): Long-Term Fuel Trim
RPM (/min): Revolutions Per Minute
MAP (inHg): Manifold Absolute Pressure
IAT (in Fahrenheit): Intake Air Temperature
SPARKADV: Spark Advance
TP (%): Throttle Position
O2S B1 S12–B2S: Oxygen Sensors, Bank 1 and 2
O2 B1 S1 (V): Oxygen Sensor, Bank 1, Sensor 1, V style engine
O2 B1 S2 (V): Oxygen Sensors, Bank 1, Sensor 2, V Style Engine
SHRTFT B1 S1 (%): Short-Term Fuel Trim Bank 1, Sensor 1
Our ANCEL AD310 OBD II Scanner Test and Verdict
We've had this device for more than a week already, within which we've tested it on some popular Toyota models including the 2020 Camry, Corrola, and Lexus RX 350 (whose data we'll be using for this section).
As expected, there were no check engine lights on the Lexus vehicle prior to plugging the OBD2 scanner into it. To see its error-detecting capability, I unplugged the coolant sensor from the engine bay (as seen in the screenshot below).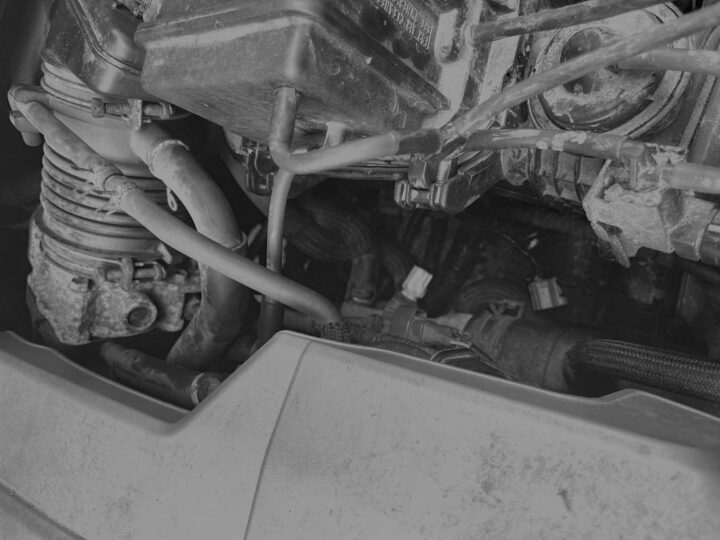 The next three images below show the scan result when the coolant sensor was still intact, when unplugged, and the fault's description.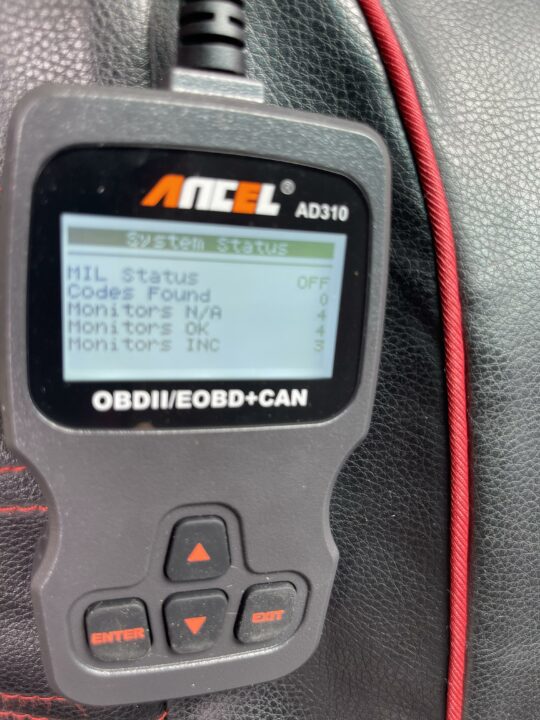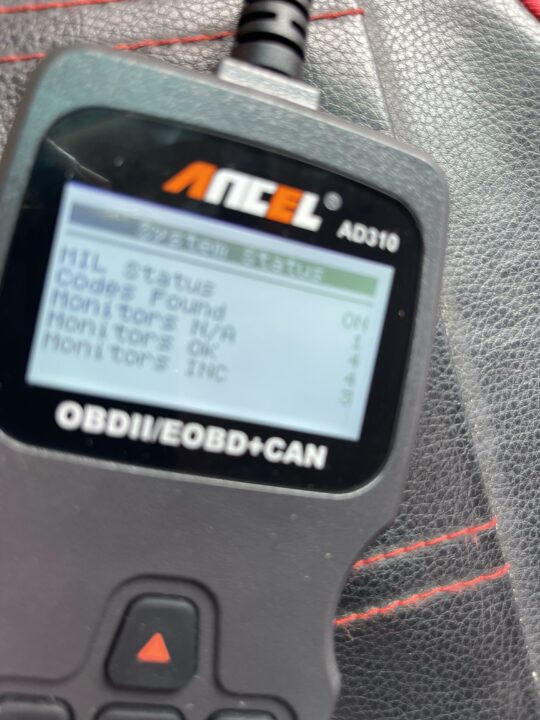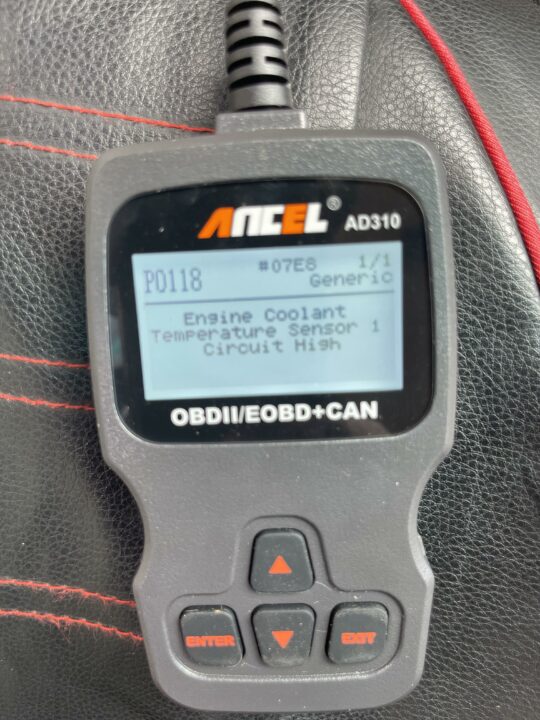 So far, we are satisfied with the performance of this budget OBD2 scanner and will easily recommend it to car owners and car technicians alike.
All in all, the ANCEL AD310 OBD II Car Diagnostic Scanner is a handy professional engine code scanning tool for all-around uses. The simple design and intuitiveness of the Ancel AD310 make it a great buy for car owners or persons with an interest in DIY car fixes.
It's quite an affordable piece – coming from a renowned manufacturer. There are higher models for car technicians, vehicle professionals, or those needing more power than it's provided with this basic model.