Wondering how to remove date stamps from your photos? We got you covered with our hassle-free tool that can erase dates, times, blemishes, or unwanted objects from digital photos. Read on for tips on how to quickly remove timestamps from digital photos.

Removing date stamp from photos
Nowadays, photographs are captured using a digital camera or a smartphone that records the shutter release's exact time and date. This information, among other things, includes metadata, focal length, F-stop setting, exposure time, and ISO are documented and written to your flashcard.
Date and time stamps are essential when organizing your pictures and the simple way of keeping track of photos you have captured. However, if the date is inaccurate on your device, the image will display incorrect timelines.
To modify the date, you will need computer commands or advanced software programs. Most people, including professional photographers, prefer to remove date from photo because you can't modify the image using standard software.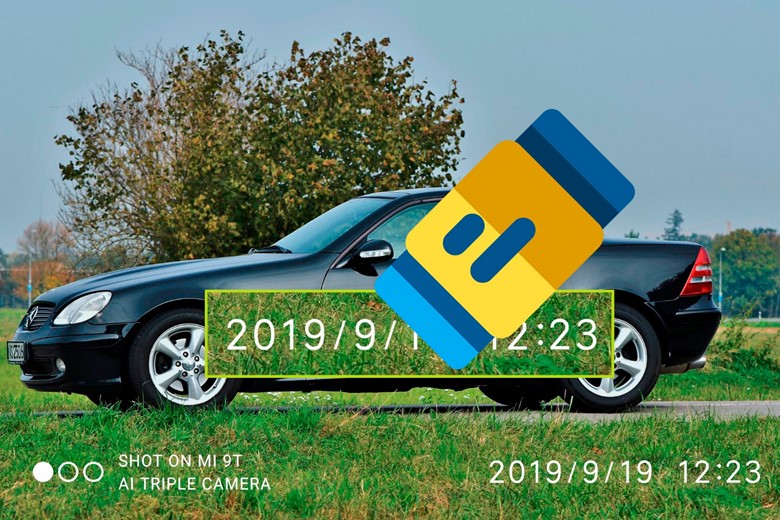 Why do you need to remove dates from photos?
A digital camera with date and a time stamp uses its internal calendar to organize pictures in chronological order. When you want your photographs to look tidy and professional, the photo date and time stamp need to be erased.
Many digital camera or smartphone users don't know how to turn off the date stamp feature. At times they might like date stamp photos, but when printing or uploading on social media platforms, the date, and time stamps become a big hassle.

The Software to remove date from photo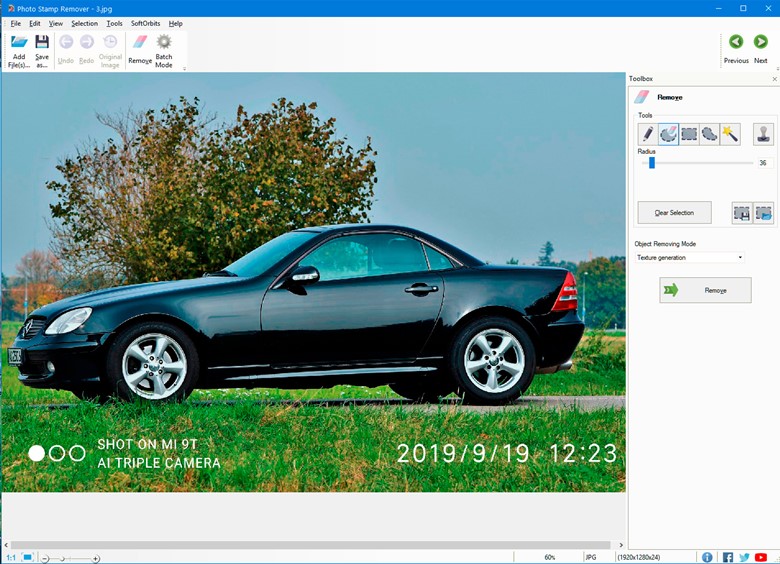 Assuming you're unable to disable the stamp feature on your device, you can always take your pictures and then later remove the date stamp from photos with Photo Stamp Remover. This tool has various advantages, including:

Remove dates from photos

Erase watermark from images

Uses batch mode support to process several pictures all at once

Erase unwanted artifacts including logos, images, or texts

It can redress face and skin imperfections, including tattoos, wrinkles, and acne

Uses intelligent restoration technology to make images look natural

The Photo Stamp remover software provides tools that enable you to remove all dreadful watermarks or any color of date stamps. It will erase all unwanted elements from your image without compromising its quality. Photo Stamp remover software is designed to remove date stamps from photos professionally. It provides a complete set of basic and more advanced tools to denoise, crop, remove unwanted objects, adjust, add effects, resize, retouch, change the background, etc.

How to remove date stamp from photo with Photo Stamp Remover
The Photo Stamp Remover provides tools that allow you to eliminate date stamps or any other unwanted elements from your pictures. To start using the software, you will need to download, install, and launch it on your computer.

Step 1: Add your photos to the software

After launching the software, click on the Add File icon and select the image you want to erase the date and time stamp. You can also add many photos with a similar date stamp that you intend to get rid of via batch conversion mode.

Step 2: Date stamp selection by color

Using your mouse, place the cursor on the date or time stamp you want to erase. To detect the color of the stamp area, use the Color Selection tool, and it will automatically pick the color. At times you can detect the colors manually, especially if the date stamp area has various colors. This procedure requires you to click on Select Marker. We recommend using the Color Selection tool when you have several images to edit with different date stamp positions.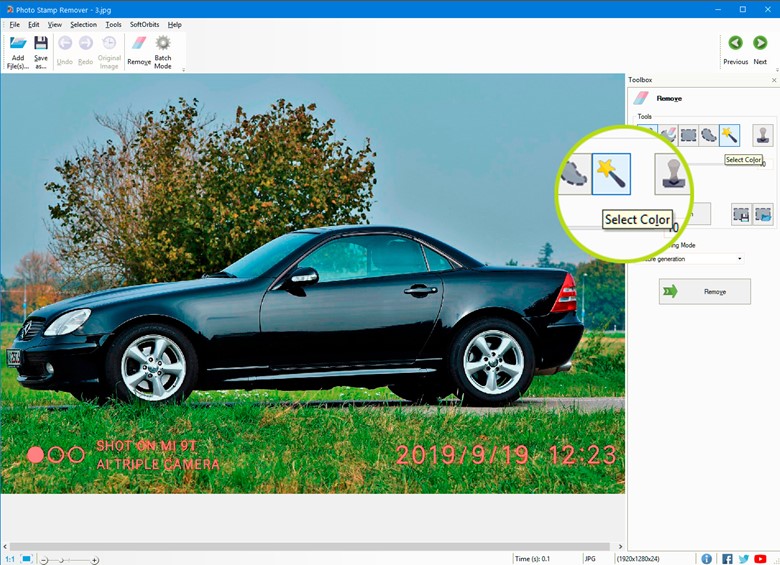 Step 3: Adjust the parameters

This step requires you to click on the Remove tool on the software to completely erase all the parameters, including location date, time, and date.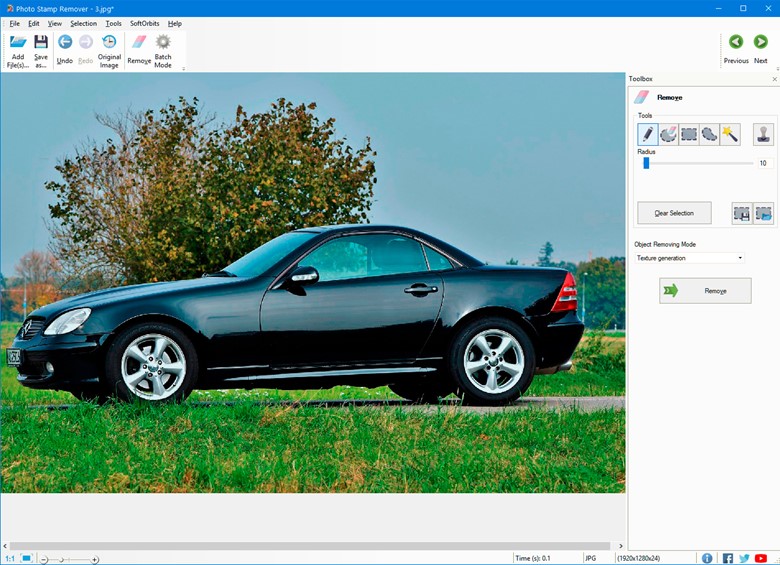 Step 4: Start with one image

To get conversant with the Photo Stamp Remover software, you can start with one image. The first image will help you be familiar with the program, making it easier to edit other photos.

Step 5: Run batch conversion mode

To save time, you can add and process several images at once. Then choose the date stamp by color to complete the task.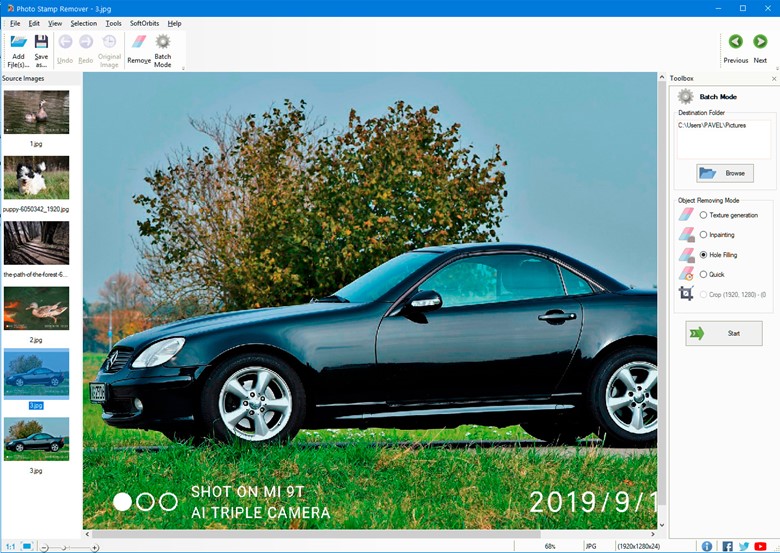 Step 6: Save the image

Eventually, save the edited photo without the date stamp by clicking Save As icon and renaming your new picture.

Alternate ways to remove date from photo
To avoid the date or time stamp from being burned on your image, you can disable your camera's date and time stamp. Some camera models require a professional photographer to maneuver through the settings. It will be a challenge for an amateur to disable the feature; hence, they will need the Photo Stamp Remover program to edit their final piece of work.

There are other ways of removing the date stamps on your images, such as cropping photos or advanced programs such as Adobe Photoshop. If you are using Photoshop, you will have two options: the clone stamp and the healing brush or content-aware fill. If you opt for content-aware fill, you will need to follow the following procedure:

Open your photo using Photoshop, then select the area around the date stamp using your selection tool chosen, such as Magic Wand.

You will need to expand the selected stamp area to capture a wide area of background pixels. On the program to Select, then Modify, and lastly, click on Expand. To expand the selection, you will be required to enter the necessary number of pixels then press OK.

On this step, click on Edit, then Fill and select Content-Aware located in the contents section. Under blending, select the Normal Mode and ensure the Opacity is 100. The color adaptation field should be left unchecked.

Lastly, deselect the date stamp selection by holding CTRL + D, and the unwanted element will disappear.

Conclusion
The date or time stamp is essential when you need to track a sequence of events such as vacations, birthday parties, graduation, or wedding. However, it can be irritating when you want to print or share your photos on social media platforms. There are various programs for removing date stamp but need additional skills to operate or way above your budget. Photo Stamp Remover program is easy to use and it's also pocket friendly.