123Movies was one of the best go-to sites to stream movies for free on the internet. With them, it was super easy to watch Anime movies online free. Apart from Anime movies, they also have a wide range of movie libraries ranging from action, comedy, romance, mystery, etc.  The site was popular for its simple interface and enormous movie libraries. However, at the moment, 123Movies is no longer available; the site has shut down in 2018. The site owners tried using alternative domains to revive the website but to no avail.
Now, with 123movies permanently gone, free movie lovers would love to know some alternative sites with similar content and features as the infamous 123movies. Interestingly, there are quite many websites that allow you to stream new movies for free. However, some of them are geo-restricted, which means you'd need a VPN to access them.
The 10 Best Sites Like 123Movies
Come along with me as I walk you through the 10 best sites like 123movies for streaming action movies, comedy shows, popular TV programs, etc. These sites are all safe to browse; however, it is advisable to use VPN when accessing. Not only would using VPN protect your data, but it also unlocks all the movies on each of these sites.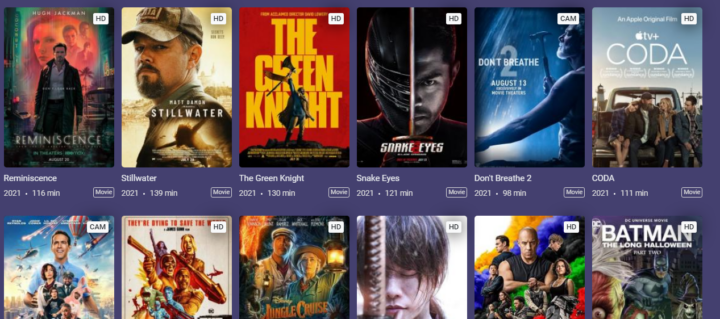 Personally, I streamed 365 days and a couple of other popular movie titles on MoviesJoy. This website is home to foreign movies, both new and old titles. It has many servers you can choose from, and the interface is pretty intuitive, easy to use and navigate.
On MoviesJoy, you'd get to browse through categories and tags to find the titles you want to watch. More so, the website lets you stream movies in full without signing up. It is literally the best free alternative to 123movies.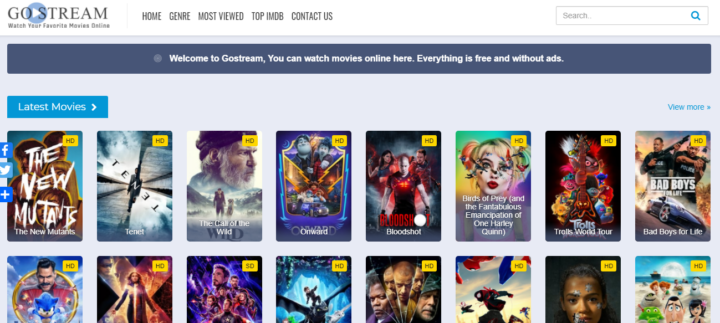 GoStream is another impressive website that lets you stream classic movies for free. It has so many similar features like 123movies. One of the most exciting things about this website is that you'd get to stream new movies for free and without ads.
On GoStream, you can also look out for titles using tags or the search bar. All the movies are arranged into categories, so you can easily find the genre you love watching. GoStream interface is lightweight and easy to navigate.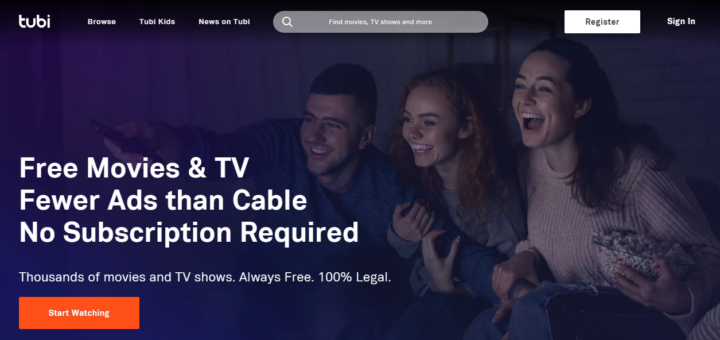 Now here is a more viable alternative to 123movies. Tubi TV is a free video streaming platform where you can watch thousands of movies and TV shows for free. It is 100% legal to stream movies on Tubi – so, you may not need a VPN for this one.
More interestingly, Tubi is available on streaming devices, smart TVs, and even gaming consoles. It is almost the same as premium streaming services like Netflix, Hulu, and the likes, yet, it is entirely free for everyone.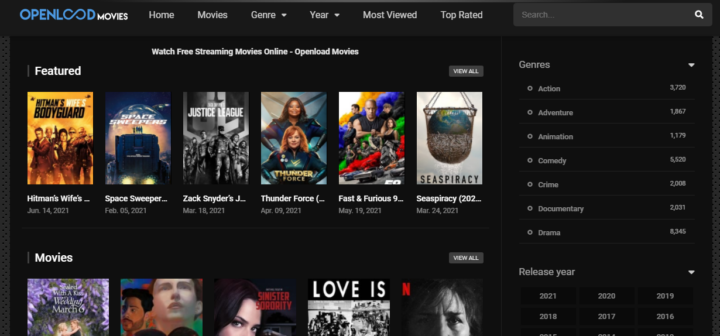 Openload is similar to 123movies in quite many aspects. First, it lets you stream HD movies for free, and secondly, there are thousands of movies available for you to watch. The Openload website interface is pretty impressive; it's easy to find a movie to watch.
On Openload, users are allowed to rate movies from 0 – 10 stars. Apparently, the higher the rating on a movie, the more interesting it could be to watch. You can access this website from any location globally.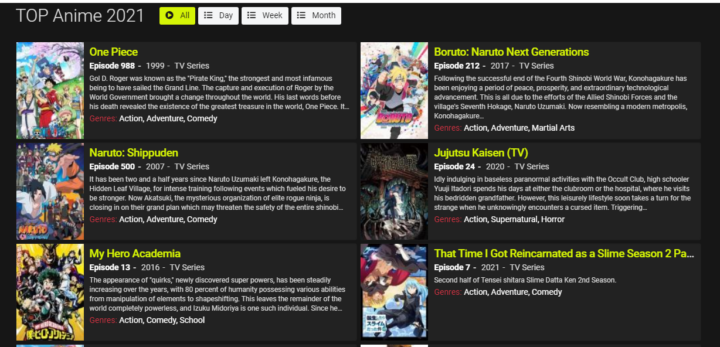 Are you an anime lover? Here's one for you. KissAnime is a website where you will find loads of anime movies and series you could watch for free. Yes, the website does not offer any sort of subscription plan; all anime movies you'd find here are available for free streaming.
The interface of KissAnime is similar to that of MoviesJoy, but you'd only find anime movies here. This is for users who were used to streaming anime collections on 123movies. KissAnime provides thousands of exciting and intriguing anime series for free.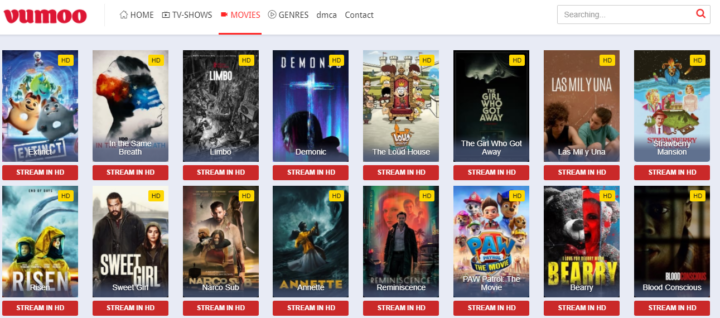 With a well-organized interface and lightweight design, Vumoo is an ideal alternative site to 123movies. This website allows you to search its enormous library, which boasts thousands of new and old titles for free.
It supports HD quality and you can stream from different servers. More so, this website is not restricted to any region or country. It loads pretty fast on mobile and desktop, and there's a responsive search bar to look up the titles you'd want to stream.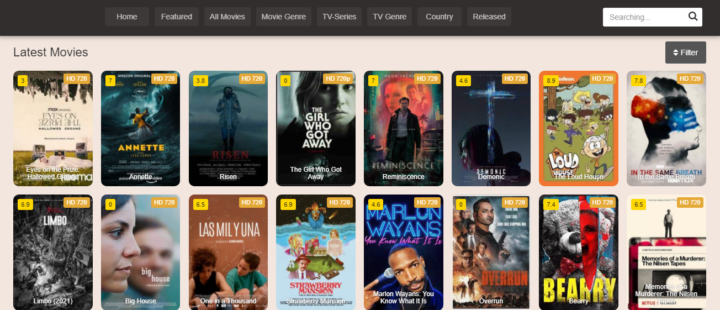 As we continue with this list, SolarMovies is worth mentioning here. Its clear-cut interface, intuitive site design, and lightweight, fast-loading design make it an ideal place to visit when looking to places to watch free movies on the internet.
The homepage does not expose the full potentials of this website; to see what's in store for you, click on the "Movies" tab on the menu bar. There are thousands of free HD movies to watch on SolarMovies. More so, there are many "filter" options to streamline the movies you're seeing.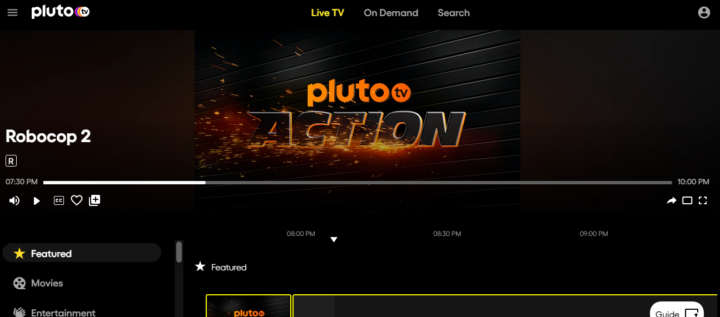 In times like this where many people are trying to cut their cords, Pluto TV is a viable alternative platform to watch Live TV and movies for free. While this platform is not exactly the same as 123movies, it is listed here because it allows internet users to watch free movies.
Pluto TV does show commercials in-between video streams – that's how the company generates revenue to keep the site up and running on the internet. You can also get Pluto TV for free on various devices.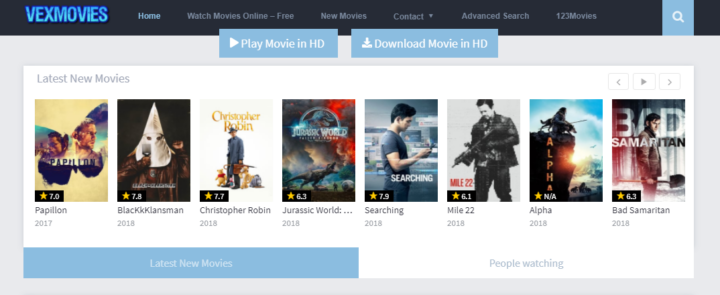 Vexmovies is also a good site to find new movies and stream them for free. It supports HD quality and boasts of having thousands of titles in its libraries. The site's interface is quite intuitive and you can easily find what to watch.
On Vexmovies, users are also allowed to rate movies from 0 – 10 stars, and you can choose to only view movies released in a particular year. Generally, this site makes a perfect place to visit as a one-time 123movies user.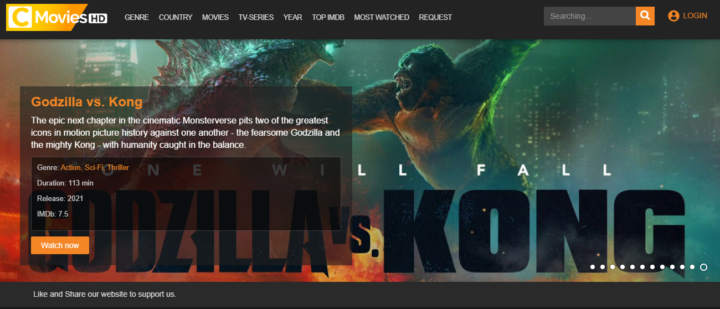 Last but not least in today's listicle is Cmovies, a typical free movie streaming website. Cmovies is a reliable website where you will find new, trending movies, as well as old titles. It lets you stream any movie you find on the website for free, and in HD quality.
Cmovies' interface is easy to navigate and it loads fast across devices. This website is available to everyone, regardless of region and country. You can use the search bar to find the exact title you want to stream.
Summary:
Interestingly, these are the top best similar and alternative websites to 123movies. They are all free to access, regardless of your country or region. Movies on these sites are available in high quality, and you can stream on your mobile device or computer.