There are several handy software apps that serve as alternatives to Apple's iTunes app. These excellent iTunes alternatives perform virtually the same functions you can get from iTunes. Plus, they come with extensive features for effective iPhone/iPad/iPod media management, back up, or recovery purposes.
More so, Apple has finally given up on iTunes, splitting the features of the software into three new apps on its latest macOS Catalina update. Thus, instead of having iTunes as the universal app for managing your iDevice media files, Apple Music, Podcasts, and Apple TV are now the new apps to explore.
Top 10 best iTunes alternatives for iOS devices
If you're out there looking for the best alternative app to use in place of iTunes, I've got you covered in this section. Here are the coolest iTunes alternatives for Windows PCs and Mac machines.
1. Syncios [Link]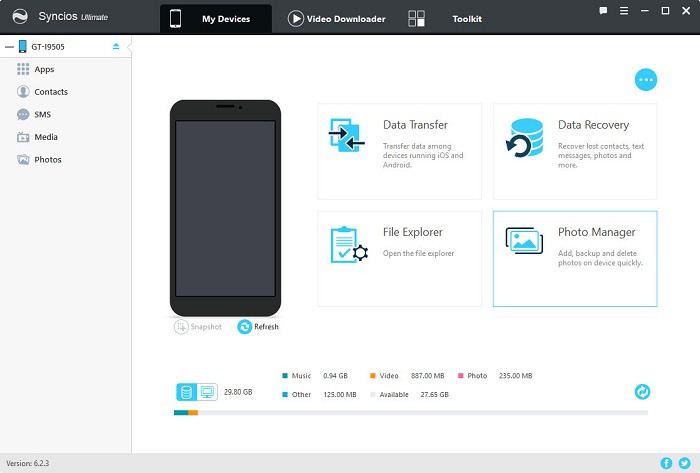 Syncios phone management software is a comprehensive utility for iOS and Android device management. The software comes as a most likely alternative to iTunes in terms of features, system requirements, and pricing.
Also, Syncios allows you to download online videos; plus, it has a free version. More interestingly, this software app does not only support media files management, but it also supports apps, ebooks, contacts, WhatsApp, messages, and More. It is a multi-feature software you can trust as an ideal alternative to iTunes.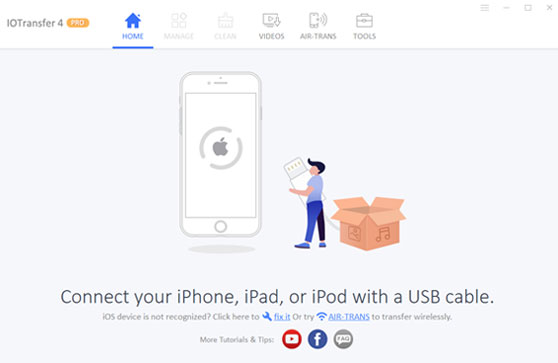 The IOTransfer software is nicknamed the ultimate iPhone/iPad manager; it comes with a ton of handy features for iOS device management, as well as support extensive tools for more functions.
IOTransfer also allows iDevice users to backup their important files and recover/download them back to their new device easily.
The intuitive interface, easy-to-navigate windows, and extensive tools are among the reasons why a lot of people choose IOTransfer over other close iTunes alternatives out there.
3. Gihosoft iPhone Manager [link]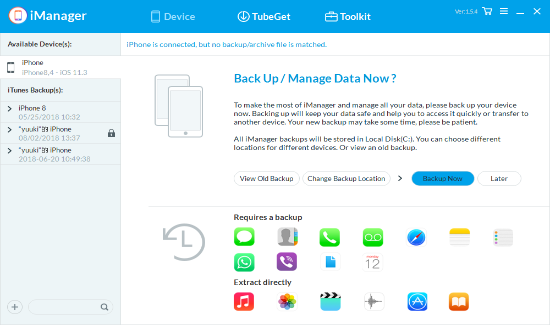 This is another multi-feature alternative software to Apple's iTunes. Gihosoft iPhone Manager features an easy to navigate interface, plus it supports a lot of iOS management features.
Also, the Gihosoft iPhone Manager software can be used to manage and/or view old iTunes backups, create new backups without overwriting previous backup files, and many more functions.
It is a paid software; however, there is a free trial version you can download and use. This software supports a lot of files; virtually, it allows you to manage every aspect of your iOS device.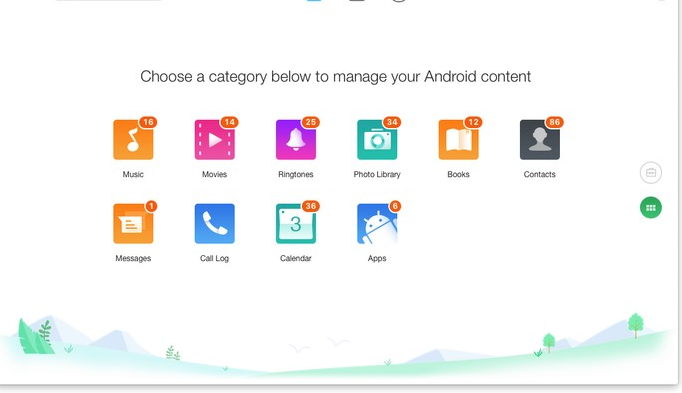 AnyTrans software is simply an all-in-one solution for iOS device management. It is the most likely alternative to iTunes with a swift interface and a bunch of handy tools.
AnyTrans is very easy to use; asides not being a media player, it offers a lot of features as you'd typically get from iTunes and more. Interestingly, AnyTrans works for both Android and iOS devices.
You can transfer and manage virtually everything on your iOS device, including contacts, logs, etc. Also, if you got a new device, with AnyTrans, you can easily move your files and data from the old device to the new one, seamlessly.
5. MusicBee [link]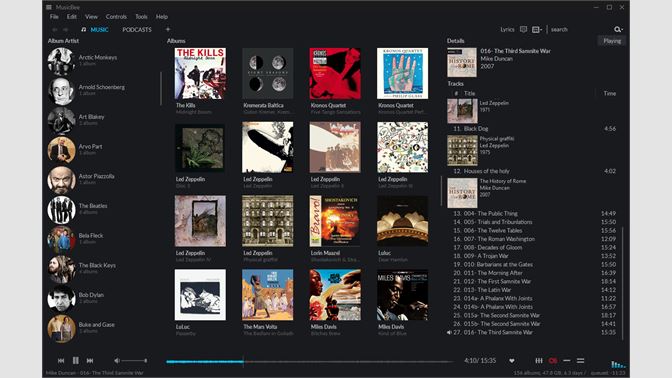 MusicBee is not as comprehensive as the apps above, but it comes in as an alternative to iTunes because it offers a platform for effective management of your music files, podcasts, and you can access web radio stations.
Also, MusicBee supports SoundCloud integration. More interestingly, it is available for free to all users. With a bunch of useful media player features and vast support for other important media tools, MusicBee is one of the best free iTunes alternatives for iOS devices.
More so, this utility software allows for further sync with your other devices (including Android and Windows mobile devices).
6. MacX MediaTrans [link]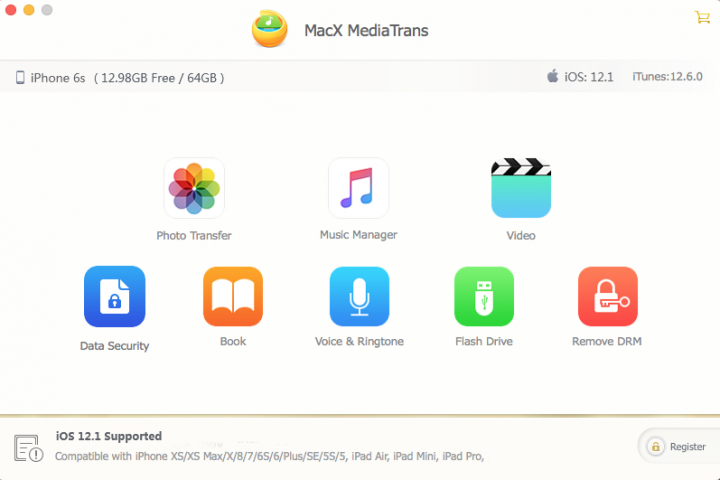 With so such features for effective and all-around iOS management, MacX MediaTrans falls into the best iTunes alternatives. The software comes with a variety of tools and equally supports a lot of functions.
While it does not allow you to download online videos like Syncios, IOTransfer, and Gihosoft iPhone manager, this software allows users' to do the following; import/export music files, manage playlists, create custom ringtone, modify music files, and much more.
The fleet of features supported by MacX MediaTrans utility software is useful for one reason or another, and you'll love them all.
7. Fidelia [link]

Fidelia is a premium music player app that comes in as an alternative to iTunes in terms of playing your music files. The software comes with a lot of features for excellent media management, plus it comes with a distinctive interface.
Fidelia, a high-definition audio player for staunch music lovers, supports virtually all contemporary audio file formats and plays them through an elegant interface. Users' have the freedom to organize and customize many aspects of this app.
8. Swinsian [link]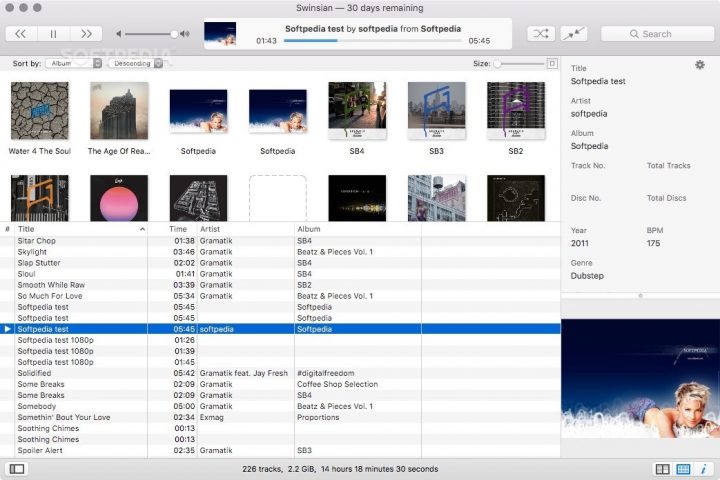 Swinsian is a popular music player for macOS computers. It comes with sophisticated features that are excellent for media management and offers a better media management experience, quite better than what you get from iTunes.
The software supports a wide variety of formats, as well as folder watching, advanced tag editing, and more. Its interface is very responsive and stylishly designed for a better experience.
Thanks to the swift controls, plus other flexible features of the app, it is one of the best you can get as an alternative to iTunes.
9. DearMob iPhone Manager [link]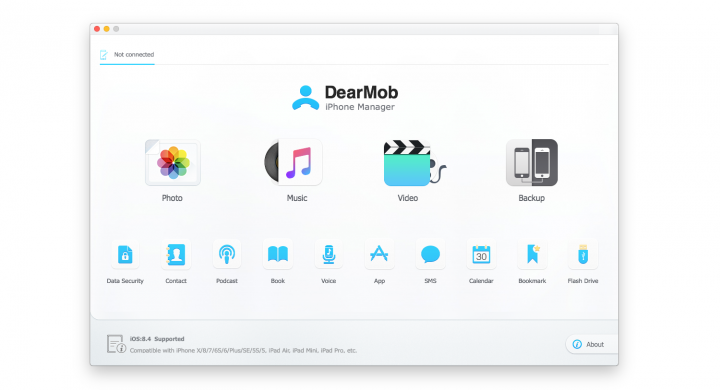 DearMob iPhone Manager comes in as one of the best iTunes alternatives for iOS devices because of its impressive features and support. The software lets you perform quite many actions, which include iOS device management, backup, HEIC image conversion, and more.
It features a swift interface that anyone can easily understand, and it lets you manage your playlists seamlessly. Furthermore, you can make custom ringtones with iPhone music and transfer ringtones without iTunes. This software promises a lot of features and it meets almost all the needs of iTunes users.
10. Vox Media Player [link]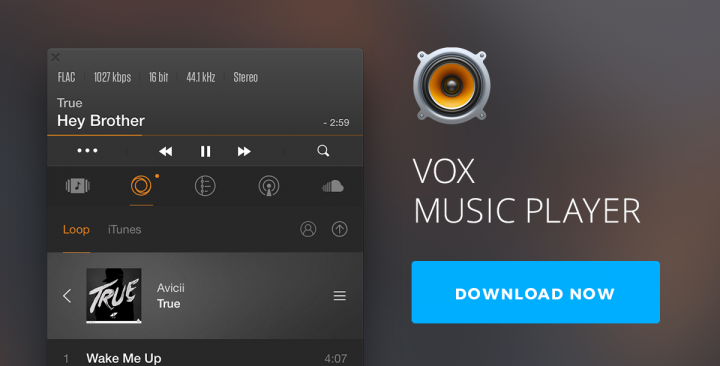 Lastly, the Vox Media Player is also among the best alternative software apps to Apple's iTunes. It is a premium software app that lets users' playback all their music files, irrespective of the format.
Vox Media Player plays Hi-Res music through popular sources with unparalleled sound quality. This app has a neat interface that is carefully designed for music lovers.
What more?
There are lots of apps out there that can act as a good iTunes alternative. However, these are 10 of the best iTunes alternatives you can install right now. They come with extensive tools that allow you to carry out every necessary functions on your iOS devices.