A
re you a truck enthusiast looking for ways to customize your truck? Or maybe you're a business owner who wants to set your vehicle apart from the competition? Either way, there are plenty of great truck customization ideas out there. Whether you're looking for something subtle or want to go all out, here are 15 of the
best truck customization ideas
for companies and individuals.
1) Wrap or paint job with company branding or logo
A great way to customize your truck and make it stand out is with a wrap or paint job featuring your company branding or logo. This can help make your truck more recognizable and give it a professional look. A wrap or paint job can also be used to advertise your business and show off your services. Wraps are more affordable and easier to install than a traditional paint job and they also offer a much wider range of design options. You can choose from a wide selection of colors, textures, and graphics that will make your truck unique. Professional installers can also help you design the perfect wrap for your truck that matches your brand.
2) Adding a lift kit and custom wheels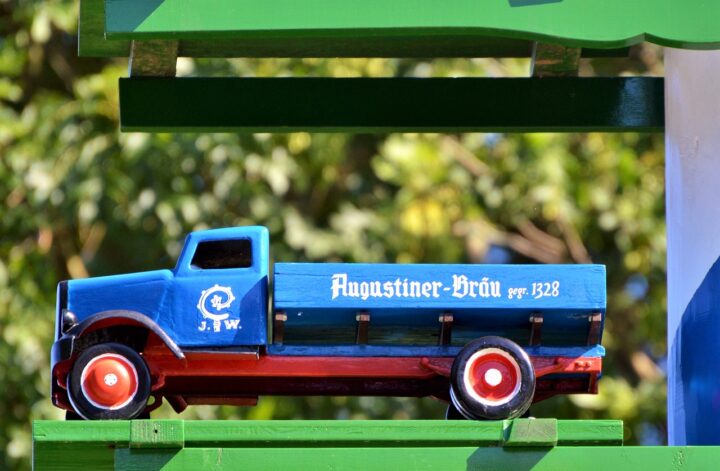 Adding a lift kit and custom wheels to your truck can give it an entirely new look and feel. A lift kit will raise the height of your vehicle, giving it more ground clearance and providing the ability to fit larger tires. Many companies offer suspension lift kits that are specifically designed for specific models and makes of trucks. With a lift kit, you can also customize your truck with different wheel sizes and types to further enhance its look. You can choose from a variety of aftermarket rims and tires, ranging from lightweight alloys to off-road monster tires. For those looking for an extra boost in performance, there are various upgrades available such as adjustable shocks and struts, lift blocks, and adjustable control arms. Installing a lift kit and custom wheels is a great way to give your truck a one-of-a-kind look.
3) Installing a bed liner or bed cover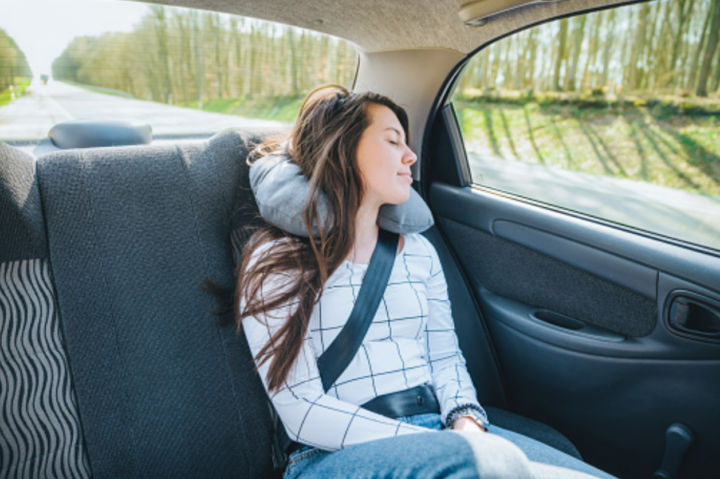 Adding a bed liner or bed cover to your truck can help protect it from weather and wear and tear. Bed liners and covers also provide a great way to add your own personal style to
your vehicle
. Depending on the type of liner or cover you choose, you can get an array of benefits such as increased durability, weather resistance, skid resistance, and even insulation. For those looking for a simple solution, spray-in bed liners are a great option. These liners are applied in a quick and easy process and can be customized with different colors and textures. They provide added protection against dents and scratches and can help maintain the value of your truck over time. On the other hand, a tonneau cover provides more of an aesthetic benefit, as well as protecting your cargo from inclement weather. Tonneau covers come in many styles, ranging from hard shells to soft vinyl covers. A good cover will be custom-fitted to your truck, ensuring a perfect fit that can last for years. If you're looking for additional security, consider opting for a locking tonneau cover to keep your items safe while you're away from your vehicle. No matter which option you choose, adding a bed liner or bed cover to your truck is a great way to add extra protection and style to your vehicle.
4) Adding LED lighting for improved visibility
LED lighting is a great way to customize your truck and make it stand out. LED lights are bright, energy-efficient, and easy to install. They can be used for interior, exterior, and underbody lighting, offering improved visibility on the road and off. For interior lighting, you can use LED lights to line the inside of the cab, trunk, and storage compartments. Exterior LED lighting options include headlights, fog lights, light bars, and more. Underbody lighting can give your truck a unique look with color-changing effects. No matter what type of LED lighting you choose, it can make your truck look great and keep you safe.
5) Installing a winch for heavy-duty use
Adding a winch to your truck can be an incredibly useful upgrade for individuals and companies alike. Winches are designed to help with recovery operations, allowing you to pull yourself or another vehicle out of a difficult situation. Winches can also be used for heavy haulings, like dragging fallen trees or boulders out of the way. For companies and individuals who often go off-road, installing a winch can be a great addition to the truck. There are many different types of winches, ranging from light-duty to heavy-duty models. When selecting a winch, you'll want to consider the maximum capacity and the type of cable it uses, whether that's steel rope or synthetic rope. You'll also need to decide between electric and hydraulic options. Electric winches are easier to install, but hydraulic winches are typically more powerful. When it comes to installation, there are a few key factors to consider. Make sure you select a mount that is suitable for the weight of your winch and the type of terrain you will be using it on. Ensure that your power supply is sufficient for the model you have chosen and don't forget to factor in the cost of accessories such as wireless remotes, shackles, and pulleys. If you're unsure about any aspect of installing your winch, it's best to get help from an experienced professional. Installing a winch can be a great addition for anyone who needs heavy-duty use from their truck. With careful consideration and expert installation, you can ensure your winch performs optimally for years to come.
6) Upgrading the sound system
One of the most popular truck customization ideas is to upgrade the sound system. By doing so, you can enjoy your favorite tunes on the go and increase the value of your vehicle. You can start by purchasing a new head unit and amplifier, as well as new speakers for optimal sound quality. If you want to go all out, you can even install a subwoofer for an enhanced audio experience. You'll also need to consider the wiring to ensure the best possible connection. When it comes to upgrading the sound system of your truck, it's important to make sure that the installation is done properly in order to get the most out of it.
7) Installing a GPS tracking system for fleet management
GPS tracking systems
are becoming increasingly popular among companies and individuals looking to improve their fleet management operations. With the ability to track the location of vehicles, monitor driving habits and behavior, and receive real-time alerts for any issues that may arise, GPS tracking systems provide a powerful tool for fleet management. The first step to installing a GPS tracking system is to choose a model that meets your specific needs. Different models have different features, including vehicle tracking, route optimization, driver behavior monitoring, and more. Once you have selected the right system, you can install it in your vehicle. Depending on the type of system you've chosen, you may need to install hardware such as GPS antennas, SIM cards, or RFID tags. Once your GPS tracking system is installed, you can use it to gain insight into your fleet operations. You can use the data to identify trends in driver behavior, set up geofences to get real-time alerts when vehicles go outside designated areas, optimize routes to reduce fuel consumption and travel time, and much more. Installing a GPS tracking system can help you take control of your fleet operations, saving you time and money in the long run. If you're looking for an effective way to manage your fleet, consider investing in a GPS tracking system today.
8) Installing a custom grille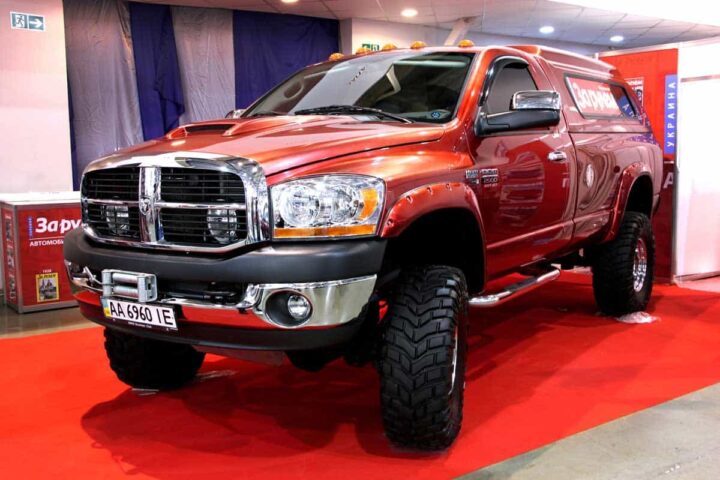 One of the most popular truck customization ideas is installing a custom grille. It's a great way to add style to your truck, as well as make it stand out from the crowd. Custom grilles come in many shapes, sizes, and styles and can be made from metal, plastic, or other materials. When considering a custom grille for your truck, it's important to choose a material that will be durable and withstand the elements. Additionally, you can also select from many different colors, finishes, and designs.
9) Adding a roof rack or cargo basket for additional storage
A great way to add storage capacity to your truck is to install a roof rack or cargo basket. This is a great way to have extra storage space for items that won't fit in the bed of your truck, such as camping gear, tools, and sports equipment. Roof racks come in a variety of sizes and styles to fit any type of vehicle. Cargo baskets are also popular options and offer even more storage capacity. Both of these storage solutions can be custom fit to your truck for a more personalized look. Installing a roof rack or cargo basket will help you make the most of your truck and ensure you have the space you need when you're on the go.
10) Installing a rearview camera for increased safety
Having a rearview camera installed in your truck is a great way to increase safety and visibility while driving. A rearview camera provides drivers with a clearer view of the area behind their truck, allowing them to check their blind spot more easily and make sure they're not missing anything important. Rearview cameras also come with features like lane departure warnings and other collision detection systems to help alert the driver to any potential hazards. This added layer of safety makes it easier for drivers to stay aware of their surroundings and make sure they're driving safely and responsibly. Installing a rearview camera is an easy and cost-effective way to increase safety for drivers and those around them.
11) Upgrading to high-performance brakes and suspension components
If you're looking to get more out of your truck, you may want to consider upgrading the brakes and suspension. High-performance brakes and suspension components are a great way to increase the power, control, and durability of your vehicle. Upgrading the brakes can provide better-stopping power and increased safety while suspension upgrades provide improved handling and a smoother ride. When considering an upgrade, make sure to research the different options available and choose one that is compatible with your truck. Additionally, make sure to use professional installation services to ensure safe and secure fitment. With the right upgrades, you can improve the performance and reliability of your truck for years to come.
12) Adding running boards or nerf bars for easier access
If you're looking for an easy way to make your truck more accessible, running boards and nerf bars are great options. Running boards are wide, flat strips that run along the side of the vehicle, providing a convenient step up into the cabin. On the other hand, nerf bars are curved, tubular bars that can also provide a secure footing when getting in or out of the truck. Both running boards and nerf bars are designed to be strong and durable, making them ideal for both commercial and personal use. Not only do they make it easier to access the vehicle, they also add an extra layer of protection by providing extra bumpers in case of a collision. Plus, there are plenty of customization options available when it comes to color, material, and finish, so you can make your truck stand out even more.
13) Installing a custom exhaust for improved performance and sound
When it comes to upgrading your truck's performance, one of the most effective ways to do so is to install a custom exhaust. A custom exhaust will not only improve the sound of your engine but also give it a boost in power and torque. Additionally, a custom exhaust will reduce backpressure and help increase the efficiency of your truck's combustion process. The first step in installing a custom exhaust is selecting the type of muffler you want for your vehicle. If you're looking for an aggressive sound, then a straight-through muffler may be the best option for you. On the other hand, if you want a more moderate sound and improved performance, then a chambered muffler may be better suited for your needs. Once you've decided on the type of muffler, it's time to choose the right pipes and tips. When selecting pipes, make sure they are the right size for your engine and are made from durable materials like stainless steel. For tips, there are many different styles available ranging from traditional chrome to more modern designs like carbon fiber or titanium. Finally, it's important to ensure that your custom exhaust system is properly installed and tuned. A professional should be consulted to ensure that everything is in proper working order and that all emissions standards are met. With a properly installed and tuned custom exhaust, you'll enjoy improved performance and a much louder sound from your engine.
14) Adding custom decals or graphics for personalization
If you're looking to make your truck stand out, adding custom decals or graphics is a great way to go. Whether you're representing your business with a company logo, expressing yourself with unique art, or showcasing your favorite sports team, custom decals, and graphics can help transform your truck into a one-of-a-kind vehicle. The possibilities for customization are nearly endless. You can choose from an array of colors and designs, including abstract art, animals, logos, team symbols, and even personalized text or slogans. You can also choose from a variety of sizes, allowing you to customize your truck exactly how you want. Whether you decide to go with one large decal or several smaller ones, you'll be sure to turn heads as you cruise down the road. The key to successful customization is finding the right balance between making a statement without going overboard. Take your time to plan out your design before making any purchases. That way, you can be sure that you're getting the exact look you're going for.
15) Installing a bed slide for easier access to cargo in the bed of the truck.
Bed slides are a great way to gain easier access to cargo stored in the bed of your truck. They provide an easy way to reach items stored in the back without having to climb in and out of the truck bed or unload your entire cargo. Bed slides come in
many different styles
and sizes to fit any truck. One style is a stationary bed slide, which features a solid aluminum or steel platform that allows you to slide out your cargo from the bed of the truck. This type of bed slide requires no assembly and can be easily installed in just a few minutes. Another type of bed slide is a drawer slide, which is a more adjustable and customizable solution. With this style, you can move the drawer slide up and down to access your cargo as needed. Drawer slides also feature heavy-duty construction with an anti-skid rubber surface so you can safely store your tools and equipment without worrying about them sliding around in the truck bed. No matter which type of bed slide you choose, you will be able to quickly and easily access your cargo in the bed of your truck. This makes it ideal for companies or individuals who need quick access to their cargo, whether it's for deliveries, hauling, or recreational use. Plus, they can be customized to match your truck's paint job or other unique needs.