Best Video Editing Software for Windows PC, Mac machines and mobile devices is one of the most sort after topic in today's media age. Users are begging to appreciate the art of fun video creation and professional video editing.
In recent times, videos have emerged as an excellent means for communicating thoughts and ideas to a lot of people. Videos also serve as a useful marketing tool to create awareness for your business.
Interestingly, the emergence of video sharing websites like Youtube, Instagram, has aided the easy flow of videos as all users can easily upload and share their visual contents via these websites.
So having considered the above, it becomes necessary to find a tool that can edit your videos to suit your exact needs. Fortunately, there are lots of software available for Windows PC which can suit your video editing needs.
Just like we made a list of free Photo Editing apps for Android some time ago, We have carefully picked out seven (7) software we think are good enough and so can be classified among the best for editing videos on windows machines.
The Top 7 Best Video Editing Software for PC
As usual, the list is going to take the descending order format (ie. from 1 to 7), but then, any of the video editing app listed here should work fine.
So there's no need sticking to the first, if the other ones has all the features you'll need on a professional video editing tool.
1. Pinnacle Studio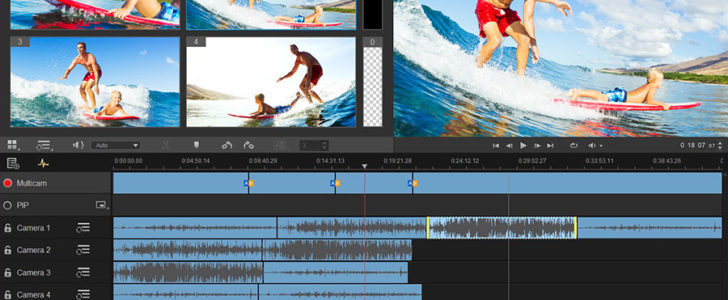 Pinnacle Studio is like our old bride and very first love. We've known this software for more than six (6) years already and can tell it's really a beast of a video creation wizard.
With a functional copy of Pinnacle Studio comes so much creativity as long as video editing is the topic of discussion. It is packed with features, tools and functionalities that makes video editing fun, easy and practically effortless.
Some of the features includes and not limited to:-
Multi-camera editing for 2 or more cameras.
Stop Motion Animation.
Drag and drop HD video editing.
Over 2000 pre-set effects, transitions and templates.
Easy DVD authoring & Unlimited-track frame-accurate editing.
Enhanced Live Screen Capture & 3D import Features.
XAVC decoding and DVCPRO HD decoding.
4K Ultra HD video support & Support for VFR video from iPhone devices and other camera types
iZotope Music, Speech Cleaner, Premium effects and etc.
Pinnacle Studio 19.5, (their latest version) is packed with all premium tools for making professional videos. This is why it could easily make a top 5 list for best video editing software for Windows PCs.
2. Adobe Premiere Pro CC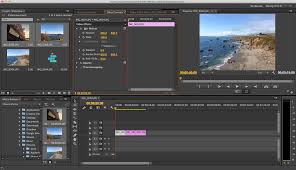 Adobe Premiere Pro CC is no mean name in the business of video editing, it has been one of the best video editing software for ages.
Their later versions does come with features that dwarfs their most popular 3.0 version (Adobe Premiere Pro v3.0) of those days. It is really a lovely tool for video editing and works flawlessly on all windows machine later than XP.
3. LightWorks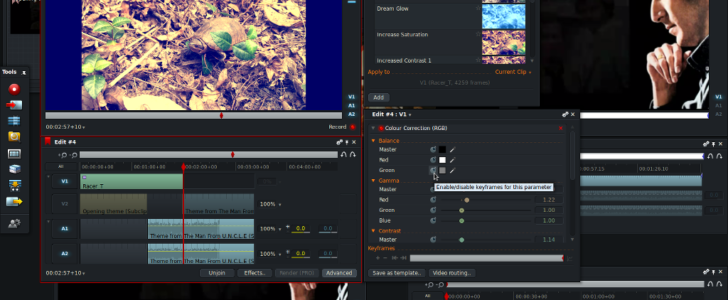 Lightworks is a professional non=linear video editing applications for Windows. Though Lightworks is not one that any newbie in video editing can use, the time you will invest in learning how to work around its features is well worth it.
Lightworks video editor can boast of the fact that it was used to edit popular movie titles like Mission Impossible, among others.
Lightworks comes both as a free and as a premium software. It is worthy of mention that the free version of the software comes with disturbing limitations such as the maximum export resolution.
Lightworks can be installed on Windows, MacOS X and Linux computers.
4. CyberLink PowerDirector 14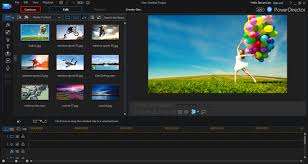 Yes, popular music play, CyberLink has also got a powerful video editor attached to its name. The PowerDirector 14 happens to be one of our favourite picks for editing videos at home.
PowerDirector 14 comes with over 500 tools to make sure that you get your video up in minutes. Effects like – Transition, Animated titles, PiP objects, Particle Effects, Color presets and much more are handy for a perfect touch.
PowerDirector 14 supports video formats such as MOV, MKV, H.264 and FLAC.
[Webpage]
5. Avidemux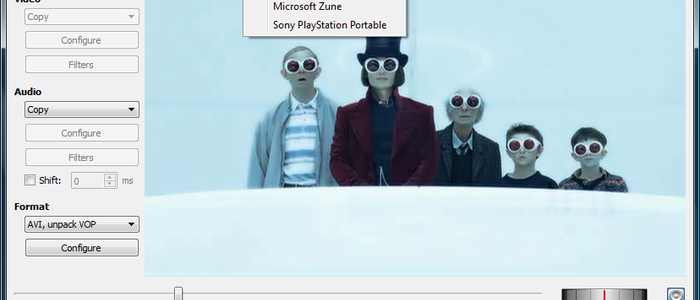 Avidemux is a free video editing software that tries to strike a balance between a serious video editing software Like Lightworks and a basic video editor like Windows Movie Maker.
This means that though Avidemux offer awesome features that should meet all your needs, it comes with an easy to use interface.
Avidemux supports non-linear editing, subtitles can also be added. The software also supports scripting which is accessible  through the GUI or directly through a command line.
Interestingly, Avidemux is also available on Linux and MacOS X operating system.
6. Blackmagic DaVinci Resolve 11 Lite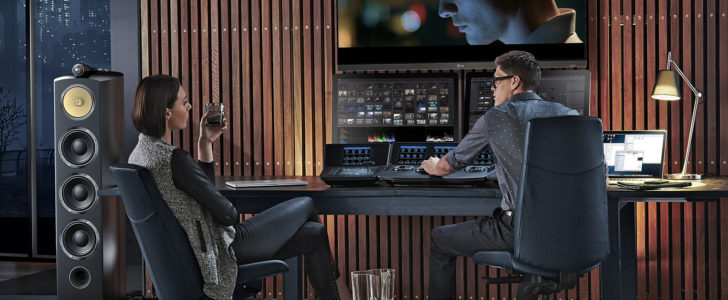 Though there is a studio (premium) version of the BlackMagic video editor, we got our hands on the Lite (free) version and we just can't believe it is free considering the powerful features available in it.
The major strength of the BlackMagic video editor is its colour correction features. Aside the colour correction power of the Blackmagic DaVinci video editor, you also have access to video editing tools you would expect from major premium video editors.
For example, you can also edit audio, plus sync (manually or automatically) audio and video recorded separately. There's also text capabilties, such as rolling credits, lower thirds and so on. You can import graphics, too, all on the free version.
Well if you want more features like multi-camera editing, 3D, noise removal, etc, you will have to pay around £600 for the Studio version of the Blackmagic video editor.
We won't forget to mention that there is a bit difficulty in terms of learning curves as the Blackmagic software is not something you can pick up to learn in a day. It's worth some time investment though!
[Website]
7. Windows Movie Maker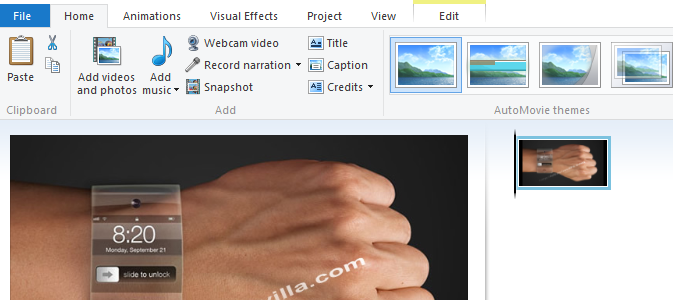 Windows Movie Maker is one easy to use video editor that comes pre-installed in Windows. The core aim of this software is to make it very easy for even newbies to create awesome videos.
All it takes is dragging a few clips here and there, adding soundtrack, adding captions and credits, and so on. You can add a more professional touch to your videos by trimming, adding transitional effects and so on.
Windows Movie Maker supports many formats and videos can be either exported or uploaded directly to YouTube after they are assembled.
[Official Homepage]
+Bonus. Sony Sound Forge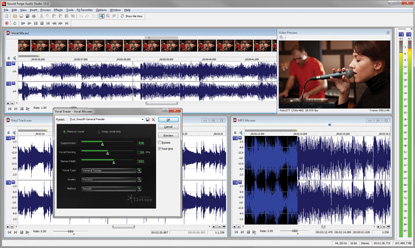 Sony Sound Forge is a lovely audio editing software that can be used together with any of these best video editing software for creating lovely audio effects.
It is packed with powerful set of audio processes and lets you manipulate audio file, edit, record, encode, and master nearly any form of digital audio including WAV, AIFF, and MP3.
Your Turn
You have seen our list of best video editing software for Windows PC, MacOS X and Linux machines. Chances are that we have missed out your favorite. Please take a moment to tell us about it in the comment section below.
Do not forget to share this page with your friends and anyone else in need of best video editing software for computer machines.