There's hardly a top 10 list of best premium video editing software without a Filmora mention. This is a computer software that makes video editing fun without a lengthy learning curve.
It works out of the box and comes with an intuitive user interface. I decided to play around with it for the past 9 days to see how many things I can make with it. During the lengthy 9 days of romance, I tried doing such things as editing 4k videos, messing around with videos captured with an iPhone, a Xiaomi device, and videos from Tecno Mobile smartphone.
I stretched the software to its limits and would be sharing my personal experiences in this short review.
Introducing Wondershare Filmora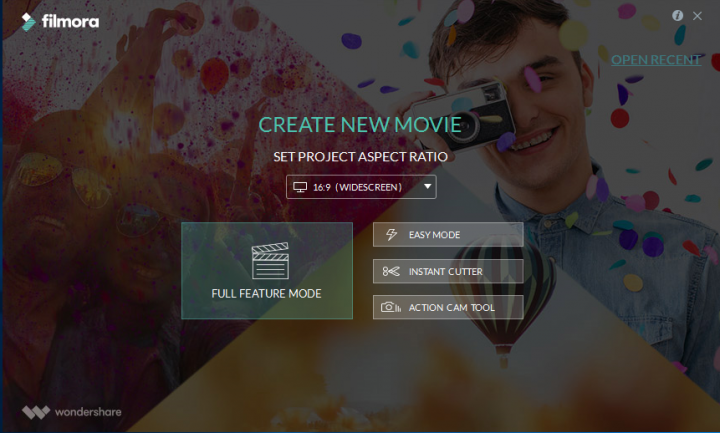 Just like the Fotophire software (that simplifies photo editing) we reviewed recently, Wondershare filmora makes video editing fun. It combines the best video editing toolsets to deliver a functional app that works for PC and Mac OS X users.
Filmora as a premium video editing software for PC comes with tons of good features that will help even a novice edit videos with ease.
In practice, Wondershare Filmora is easier and simpler to use than most professional video editing software. It comes with a friendly user interface and lets you do lots of video tweaking even on a PC with basic specs.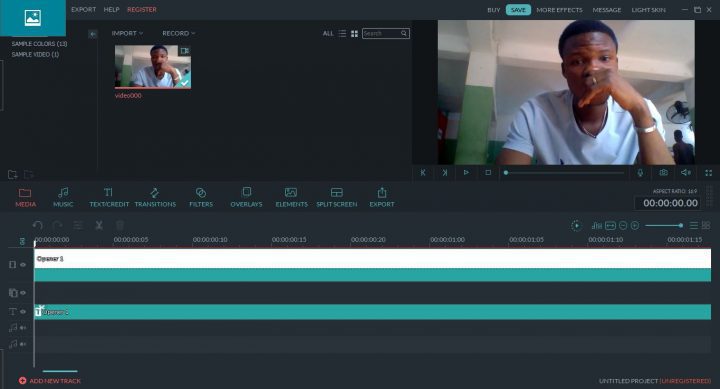 Wondershare Filmora has support for top video formats, devices, and video sharing networks. Some of the pronounced devices/formats/social networks are outlined below for emphasis.
Input Formats
Video Formats:                                AVI, MPEG-1/2, 4 Video file: (.m4v, .mp4, .3g2, .3gp, .mpg, .mpeg, .m1v, .m2v)
QuickTime/Matroska Movie File:  MPEG 4/MJPEG codec only, .mov encoded with H.264
Camcorder File:                               .m2ts, .mts, .m2t, .dv, .tod, .mod.
Flash/Windows Video:                   .f4v, .flv, .asf, .wmv.
Video File:                                       MPEG 4/MJPEG codec only, .mkv encoded with H.264
HTML5 Video File:                          . ogv, .webm, .mp4
Non-encrypted DVD Titles:           .vro, .vob
Audio Formats:                               .mp3, .wav, .m4a, .ogg, .wma, .flac, .aac, .aiff, .aif
Photo Formats :                              .png, .jpg, .bmp, .tif, .gif, .tiff
Output Formats
Common video/audio:                    .wmv, .mp4, .mov, .avi, .f4v, .mkv, .ts, .3gp, .mpg, .webm, .gif, .mp3
4K:                                                     .mov, .mp4, .mkv
Devices:                                             iDevices, iPod, Apple TV, Galaxy S, Google Nexus, Android Generic, PS4, Wii, Xbox one,                                                               Sony TV, Smart phones.
Social Networks:                                Twitter, YouTube, Vevo, WhatsApp, Facebook, Instagram, Vimeo.
DVD:                                                  DVD folder, DVD disc, ISO disc image file.
Features/Functions
Lets you add music, stickers, and effects to videos.
Lets you edit and add overlays to videos.
With Wondershare Filmora, you can import as many videos as you wish (from online sources such as social networks) and convert them to a single video with hi-res output.
Wondershare Filmora lets you remove or add custom backgrounds to videos.
With Filmora, you can add filters, text descriptions, transitions, and elements to a video.
Lets you choose between light, dark, and custom skin Interfaces.
Pricing and Availability
Wondershare filmora is available for video editors across all platforms (Windows PCs, Mac OS X, and Mobile devices).
While FilmoraGo for Android and iOS is completely free for mobile users, WonderShare Filmora software retails at $39.99, $59.99, and $179.97 respectively.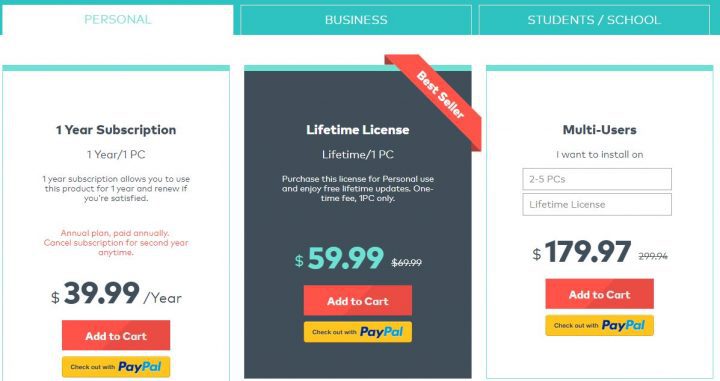 $39.99 is the price for the annual single user license while $59.99 and $179.97 are for lifetime licenses. There's a 30 days money-back guarantee and free technical support for any of these license(s).
The price-vs-features is reasonable considering the many video tweaking you can do with this simple toolkit.
How to use Wondershare Filmora

Filmora has an intuitive user-interface which makes it simple and easy to use. It doesn't need a professional coaching or tutorial, even a novice video editor can do lots of video maneuvering with this software.
Here are a few steps to use Wondershare Filmora;
visit the company's official website at filmora.wondershare.com/video-editor and download the free version for your OS (Mac, Windows).
Connect to the internet, run the .exe offline installer, and hit the Install button to start the online download.
After the download, follow the on-screen instructions to complete the installation.
Locate Filmora shortcut icon on your desktop screen and click on it.
Launch the software and start editing your favorite videos.
When you're done editing, save/share/export your work to any platform of choice.
Vlogit Intro
Wondershare Filmora Vlogit is a free YouTube video editing app with lots of modern features. You can simply call it an improved/alternate version of FilmoraGo.
Vlogit is one of the most powerful video editing tools for YouTubers & Vloggers that's completely free with no trial watermark(s).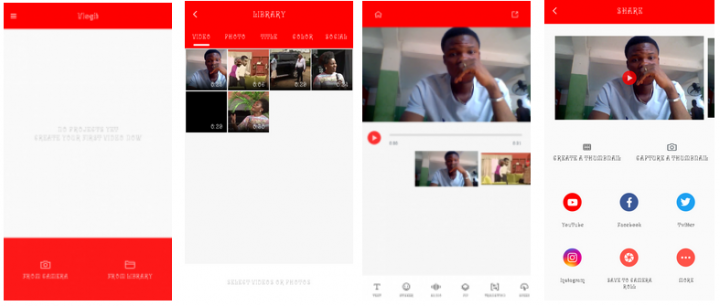 With this free app, you can create awesome YouTube videos with lots of effects and/or customization(s). Also, you can share your videos on YouTube and other video sharing platforms directly from the app.
Features of Filmora Vlogit
Comes with a simple, user-friendly interface.
Has no watermark or time limitations.
It's completely free and available for Android and iOS.
Comes with your favorite mobile video editing toolsets.
Using Filmora Vlogit is easy. All that's needed is a valid Filmora account and the mobile app itself. In bullets, here's how to use filmora Vlogit.
Download and Install Filmora Vlogit app to your smartphone or tablet device.
Launch the application and register for a Filmora Account.
After successful registration, restart the app and start editing your favorite videos.
My Experiences So Far

Both Filmora and Vlogit app worked satisfactorily and met my video editing needs. Being a mobile video editing hobbyist made me use the Vlogit app more and so far, the experience has been nothing short of awesomeness.
In all, WonderShare Filmora is a simplified video editing software that's very easy to work with. The support for modern formats, 4k videos, and social media integration makes it a perfect tool for creating online videos.
Videographers, Youtubers, and Vloggers can use the improvements that Wondershare Filmora brings to scale up their day-to-day tasks.
Wrap Up:

So far, we're impressed with Wondershare newer products and can easily recommend Vlogit for bloggers, YouTubers, and Vloggers that do video editing from mobile.
We are still testing this video editing tool for further details/functions, we're open to hearing your opinions, reviews, and recommendations.
You can use the button above to give your personal review or use the comment box below to share your detailed experiences with Filmora vs other top video editing tools.